Heidi Klum Shared Sage Advice After Her Cheeky AGT Wardrobe Snafu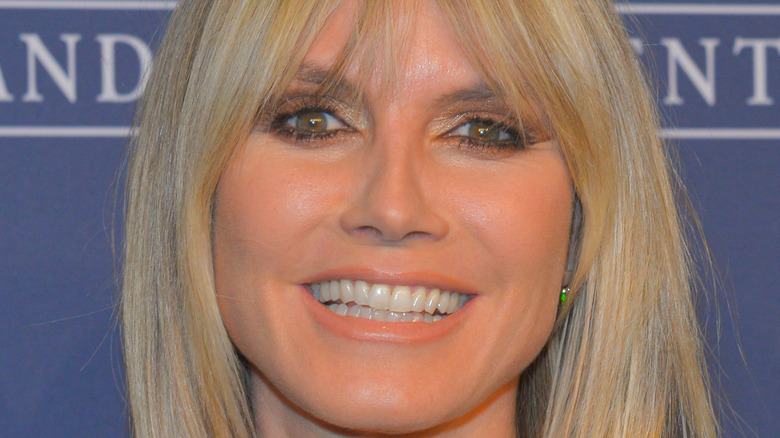 Ron Adar/Shutterstock
Heidi Klum is a household name for many reasons. She's a model, actress, businesswoman, host, designer, and more (via Celebrity Net Worth), and because of these multifaceted skills, Klum is all over the place. Her net worth also reflects her variety of skills and work experiences. What fans perhaps love most about Klum is her willingness to dish on behind-the-scenes moments that occur on the programs she's worked on, such as "Project Runway" or "Making the Cut." She's even revealed that the latter is incredibly hard to judge. It's this candidness that makes her resonate with people across the world.
The German-born model's candidness has taken her far in life. Now, she's taken to Instagram to be candid once more after a wardrobe malfunction caught her by surprise while filming "America's Got Talent" this week. According to Fashion Network, Klum joined the reality competition series as a regular judge in 2013, and she's remained on the panel since, offering both comedy and insightful critiques based on her own life experiences.
Klum is in part known for the extravagant looks she wears on the show's judging panel, but this week one of her looks fought back.
This is how Klum is reacting now that her snafu is viral on TikTok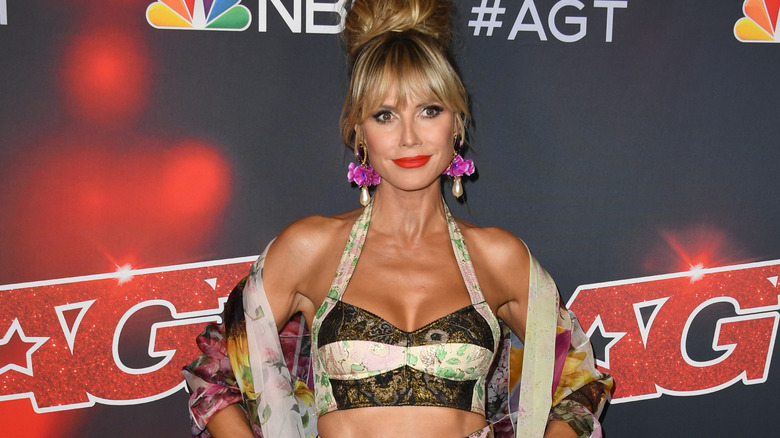 Jon Kopaloff/Getty Images
Heidi Klum fell victim to a wardrobe snafu earlier this week, and it's got the internet — and Klum herself — talking. According to Page Six, Klum attempted to take a selfie with fellow judges Howie Mandel and Sofía Vergara, but her outfit was short and, when bending toward Mandel and Vergara, ultimately flashed the "America's Got Talent" audience. The outfit was a feathered minidress by designer Rêve Riche, per Page Six, and while absolutely stunning, it betrayed Klum at the wrong time.
Klum is a good sport, though, and took to Instagram to get ahead of the flashing since it was beginning to go viral on TikTok. "Note to self ..... don't bend over in a short skirt," she wrote on her Instagram Story. She accompanied this text with several laughing Emojis, making it clear that she was in on the joke and isn't upset at TikTok's sharing of her snafu (via Us Magazine).
At the end of the day, much worse wardrobe malfunctions have happened in Hollywood, and Klum is no stranger to showing off her body, according to Us Magazine. She's in on the joke, and while it's unfortunate that it happened, it's good that Klum has a good sense of humor.