The Truth About Meghan And Harry Seriously Considering Postponing Their Oprah Interview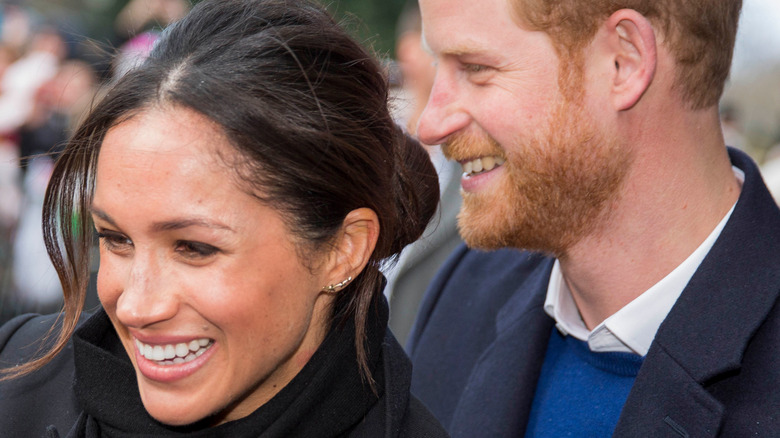 ComposedPix/Shutterstock
Remember back when Meghan and Harry were rumored to be doing an interview with Oprah that would rock the royal family to its core? This was in February of 2021, with The Sun reporting the tell-all was filmed before the 20th of the month. Of course, the shocking sit-down would air on March 7th, but before we saw what all the buzz was about, the royals were supposedly not pleased with the timing, due to Prince Philip's hospitalization.
As the BBC reports, Philip entered the hospital on February 16th, and was not released until a month later. So, Meghan and Harry essentially dissed the royals while he was sick enough not to return home as of yet. At the time, reportedly the family wanted the couple to postpone airing their Oprah interview. They did not, but according to new information in the biography, "Finding Freedom," the new parents of two seriously considered that it might be a good move (via Newsweek).
Of course, sadly, Prince Philip died less than a month after coming home from the hospital, on April 9, 2021 (via CNBC). But this was later. When he was hospitalized, according to a source who talked to the book's authors, folks were definitely weighing whether to release the interview.
Meghan and Harry had other reasons for the timing of the interview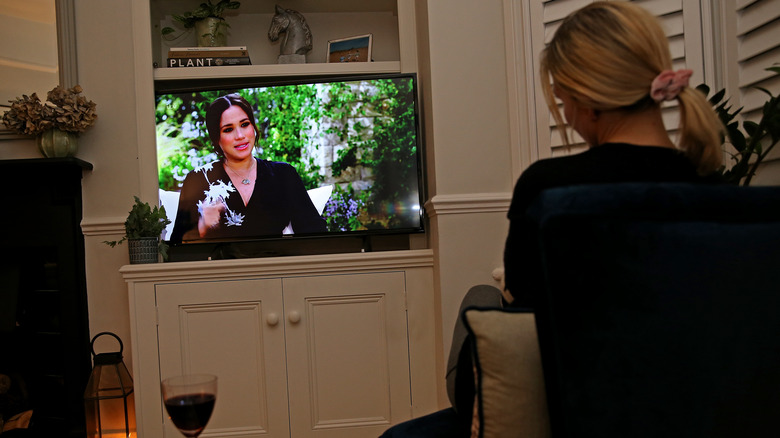 Chris Jackson/Getty Images
As Newsweek reports, deciding when to air Meghan and Harry's Oprah interview did not happen in a vacuum. "After the news of his [Philip's] health came out, there were conversations with Harpo Productions about ensuring that the broadcast would be postponed if things were to worsen," a source told the "Finding Freedom" authors Omid Scobie and Carolyn Durand, who are releasing a paperback version of their book.
In fact, the book drills down into the timeline of the taping and airing of the interview even more, revealing the Duke and Duchess of Sussex said "yes" to the talk on Thursday, February 11, 2021, and Oprah prepped for the widely-watched chat that weekend. The taping happened early that next week, which means Philip would not yet have been admitted to the hospital.
It's worth noting that Philip's health was not the only factor that influenced the timing of the interview, with Newsweek reporting Meghan's pending lawsuit against The Mail over a private letter to her father also figured into the equation. As Variety reports, she won the suit, and at that time, reportedly, she decided to give the interview a green light.