Here's What Sacha Baron Cohen Studied In School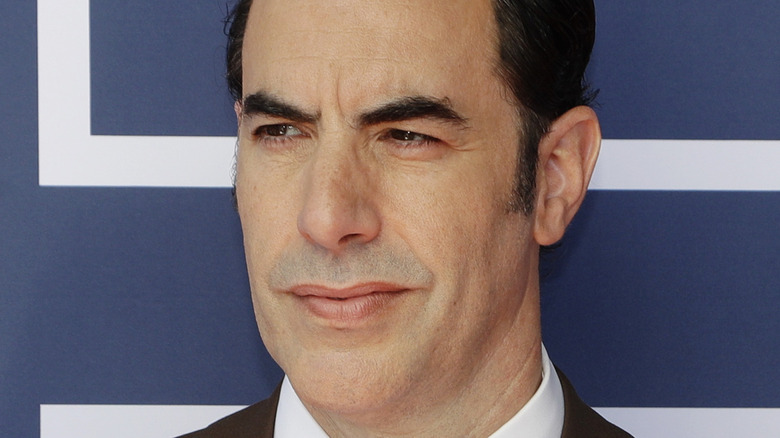 Pool/Getty Images
Ever wonder what it takes to be able to transform into a character like "Borat" or "Bruno"? Well, as it turns out, it might be quite a different path than you might have anticipated. Sacha Baron Cohen is the brilliant mind behind these characters and others that have served as major parts of modern pop culture thanks to their hilarious and controversial antics. However, it takes more than comedic timing and a funny sense of humor to be him, as his characters are actually more political and even woke than you might think. While they come across a surface-level offensive and ridiculous — and they certainly are — there's actually quite a lot happening with these characters that are much more developed than they appear to be.
Baron Cohen is quite the political figure and is extremely intelligent. He's outspoken towards racism, classism, and sexism, and is a staunch supporter of Judaism, as someone who is Jewish himself, per The Guardian. "Borat is the perfect character for the Trump era, because he is just a slightly more extreme version of Trump," said the actor in an interview with the Financial Times. "They are both misogynistic and racist, they both don't care about democracy, and they're both laughable characters." He believes that Borat "exposed the underbelly" of an American society laden with racism, sexism, homophobia, and ignorance.
With so much thought going into his work, it might not come as a surprise that Baron Cohen studied at a very prestigious university. Here's the deal.
Sacha Baron Cohen quickly realized he wanted a career in entertainment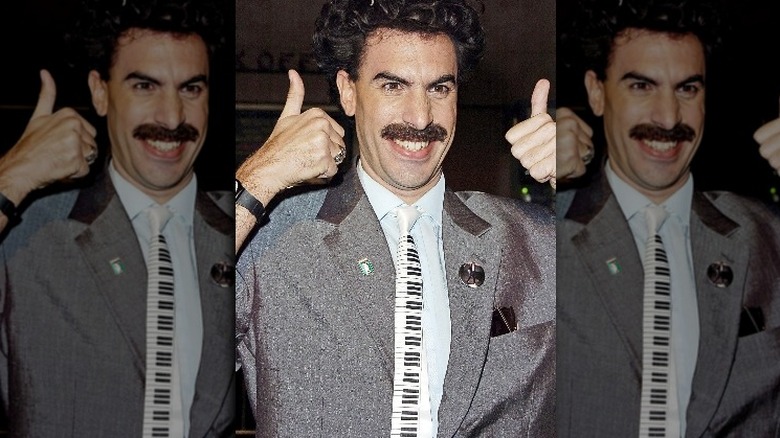 Everett Collection/Shutterstock
According to Britannica, Sacha Baron Cohen studied history at the University of Cambridge in England. Cambridge is one of the most affluent and well-regarded universities in the UK, with a competitive acceptance rate of just 23% (per Admission Report).
He eventually realized that he wanted to pursue a career in entertainment and joined the television comedy series "The 11 O'Clock Show." While the show only ran for two years — from 1998 to 2000 — it served as the jumping-off point for the rest of his satirical roles and borderline offensive characters, truly developing his foundational niche within the world of entertainment and comedy. Baron Cohen famously played the character "Ali G," a hip-hop journalist with a relatively unintelligent demeanor who would interview real-life politicians and celebrities in order to expose their underlying ignorances and problematic opinions.
It sounds like Baron Cohen's time studying history has certainly been useful. Despite his outlandish characters, ridiculous antics, and offensive comments, scholars take Baron Cohen quite seriously and recognize his unique intelligence. In fact, Brunel University London's Centre for Comedy Studies Research held a symposium in 2015 in honor of Baron Cohen's work over the years. "His is a very complex, unstable, postmodern, ambiguous form of comedy," Dr. Simon Weaver said of Baron Cohen per Times Higher Education, adding that the actor identifies "ethnicity, race or nationalism as a key feature in each of his characters."