Why Sarah Paulson's Portrayal Of Linda Tripp In Impeachment Is Causing So Much Controversy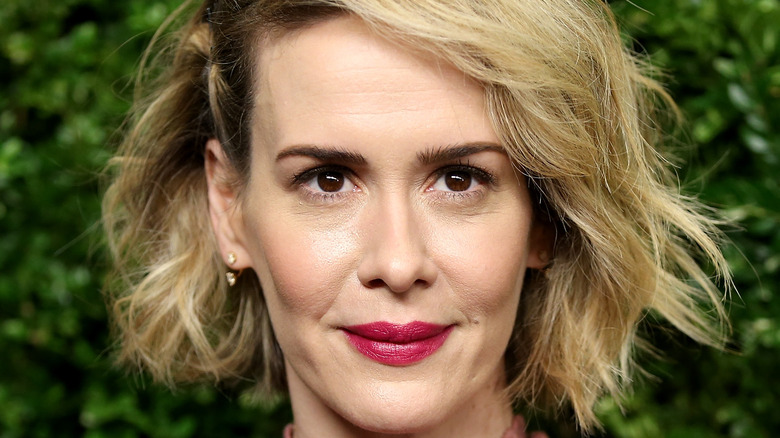 Neilson Barnard/Getty Images
Ryan Murphy's latest project might be his most tantalizing yet. "Impeachment: American Crime Story" drops on FX September 7 and, as People reports, it details the affair between White House intern Monica Lewinsky and then-president Bill Clinton. The biggest scandal of the nineties, whose repercussions are still being felt today, particularly by Lewinsky herself, is being brought to life by a reliably brilliant cast of character actors including Beanie Feldstein as the abused intern and Sarah Paulson as whistle-blower Linda Tripp. Clinton was impeached by the House of Representatives after attempting to cover up the affair, but he was ultimately acquitted by the Senate and served out the remainder of his term. 
However, the damage was done. Understandably, "Impeachment" is told from the perspectives of the trio of women whose bravery brought Clinton down, rather than focusing on the man himself, with Lewinsky and Tripp ably supported by Paula Jones (Annaleigh Ashford), whose sexual harassment lawsuit against the commander-in-chief helped expose his affair with Lewinsky, per the New York Times. The limited series is based on "A Vast Conspiracy: The Real Story of the Sex Scandal That Nearly Brought Down a President," by Jeffrey Toobin. Although anticipation is high for Murphy's latest must-watch drama, there's at least one element that has fans up in arms and, as it turns out, actress Sarah Paulson totally understands why. 
Sarah Paulson's casting has been heavily criticized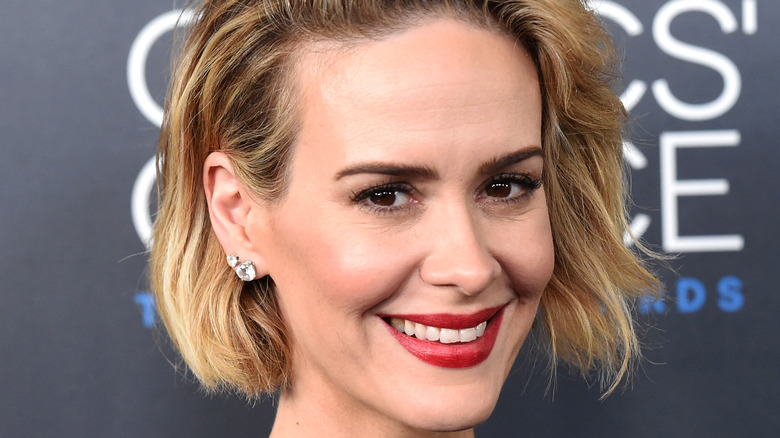 Jason Merritt/term/Getty Images
While speaking to the Los Angeles Times, actress Sarah Paulson acknowledged she might have made the wrong choice opting to gain weight and wear a so-called "fat suit" to portray whistle-blower Linda Tripp in "Impeachment: American Crime Story." Paulson admitted, "It's very hard for me to talk about this without feeling like I'm making excuses. There's a lot of controversy around actors and fat suits, and I think that controversy is a legitimate one. I think fatphobia is real. I think to pretend otherwise causes further harm. And it is a very important conversation to be had." Ryan Murphy's frequent collaborator also added, however, the blame doesn't solely lie with the actors portraying these characters. Social media has been awash with complaints about Paulson being cast to play an overweight person, particularly because it required a 30-pound weight gain and an additional 4.5 pounds of padding. 
Commentators pointed to Paulson's casting as yet another example of Hollywood's inherent fatphobia, since plus-size performers are rarely given the opportunity to play these roles. Although Paulson is empathetic to such concerns, she also argued that reducing an actor's sole contribution to a role to "their physical self" is misguided. The "American Horror Story" stalwart believes she's right for the role but, at the same time, Paulson acknowledged, "I regret not thinking about it more fully." She promised to do better in future, even admitting, "I wouldn't make the same choice going forward."