Lea Michele Finally Speaks Out About Broadway's Funny Girl Casting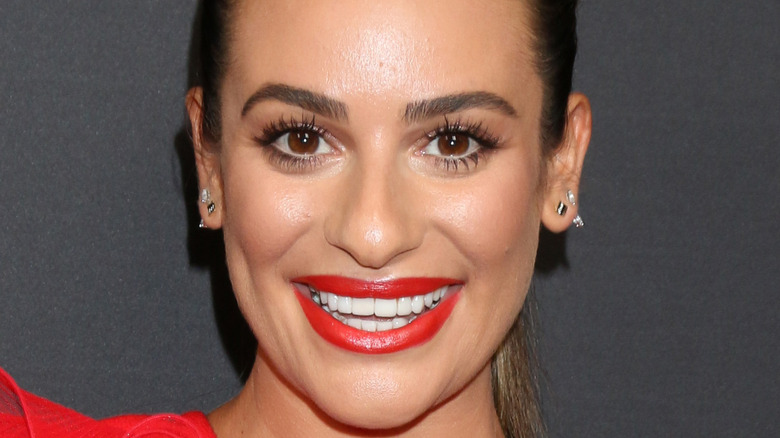 Shutterstock
Beanie Feldstein is set to play the leading role in the upcoming Broadway revival of "Funny Girl," the first since Barbra Streisand made Fanny Brice famous back in the '60s. Feldstein described it as a "lifelong dream come true," according to Variety. The actress had a "Funny Girl" themed third birthday party, and has been performing in musicals since the age of five, but was side-tracked from taking the stage by her blossoming film career. However, although social media was euphoric about Feldstein's casting, there were also plenty of tweets poking fun at actress Lea Michele, who commenters reckoned was secretly fuming about it somewhere. 
As Buzzfeed notes, "Funny Girl" was an integral part of Michele's character Rachel Berry's life on "Glee." Berry performed several songs from the show and even subsequently starred in the Broadway revival. Michele herself was gunning to play Fanny Brice too, admitting in 2017, "I did a concert in Central Park ... I did like nine 'Funny Girl' songs and turned to Ryan [Murphy] and I was like, OK, I'm ready to do it. It's a lot of work and it would be an honor to do it. But if I'm going to go back [to Broadway] that's what I'd really like to do," (via Broadway World). According to Playbill, Murphy even had the rights to the musical for a while and there was talk of a revival starring Michele. 
Now, the actress is wading into the discourse to set the record straight about where she stands.
The Glee star passed on her well wishes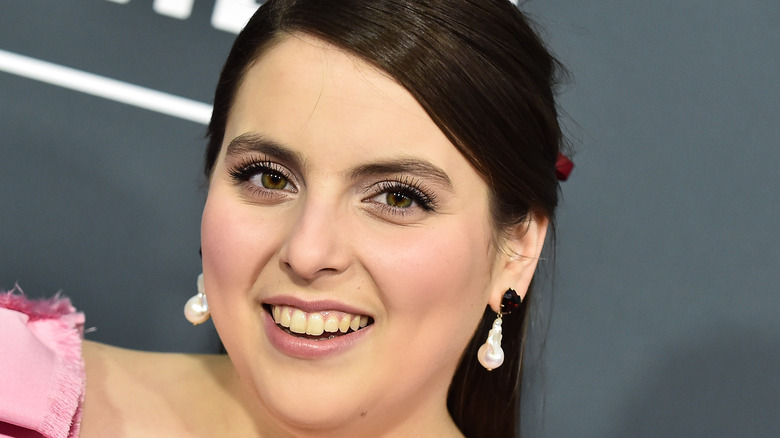 Shutterstock
Beanie Feldstein took to Instagram to share the exciting news that she'll be playing Fanny Brice in an upcoming Broadway revival of "Funny Girl," noting simply, "sometimes dreams actually do come true." The comments were filled with famous well-wishers, from "Derry Girls" star Nicola Coughlan to "The Good Place" breakout D'Arcy Carden. Joining their number was none other than Lea Michele, who gushed, "Yes! YOU are the greatest star! This is going to be epic!!" The move comes following extensive — and, to be clear, unsubstantiated — reports that the "Glee" star was secretly raging about seemingly being passed over for the role.
She's certainly made her desire to play Fanny clear, responding to a fan question during a 2017 appearance on "Watch What Happens Live" by admitting she really hoped to get an opportunity to do it soon. Michele revealed, "We were thinking of doing it right after 'Glee' but I did a lot of the songs from 'Funny Girl' on 'Glee' so it felt like a little soon." However, according to People, Michele subsequently turned down the part because she thought she'd done it already through "Glee." Current producer Michael Mayer "wanted to take the character in a different direction," as per an insider, who added, "Lea has always supported his creative thoughts and thinks Beanie is the perfect person for the production."