Why Mark Monroe From Virgin River Looks So Familiar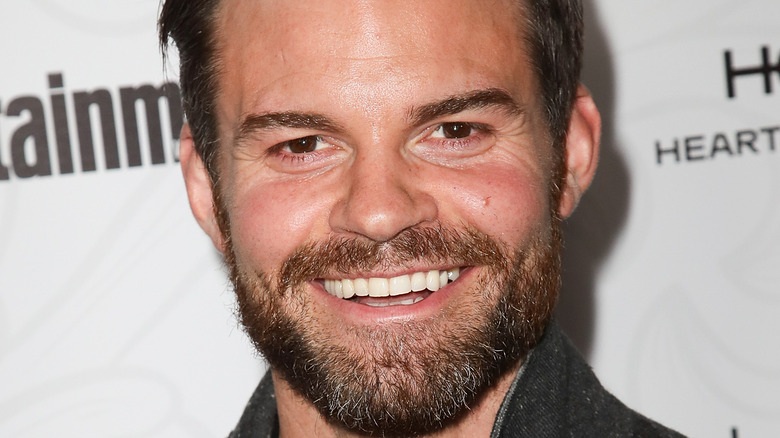 David Livingston/Getty Images
The Netflix original series "Virgin River" tells the story of Melinda Monroe, a nurse practitioner, who, in search of a fresh start, relocates to the tiny town of Virgin River (via PopSugar). Based on the popular series of novels by Robyn Carr, the show tells the story of those surrounding Melinda in Virgin River, and with its small-town charm, the show has been likened to "Gilmore Girls," "Everwood," and "Hart of Dixie" (via Marie Claire).
"Virgin River" stars Alexandra Breckenridge — formerly of "This Is Us" — as Melinda Monroe. As Season 1 progresses, Melinda begins to fall for a bar owner in town, Jack Sheridan, played by Martin Henderson (via Yahoo!). However, Melinda is still haunted by her past and — spoiler alert — the tragic death of her husband, Mark Monroe, played by actor Daniel Gillies.
Although fans learn the fate of Mark Monroe by the end of Season 1, there is a chance that Gillies will once again appear on the show.
"Here's what I'll say, somewhat enigmatically: The good news about being the dead husband is that you can appear at any time," Gillies said mysteriously in an interview with Mr. WarBurton Magazine. "I'll leave it at that" (via Yahoo!).
Where you might have seen Daniel Gillies before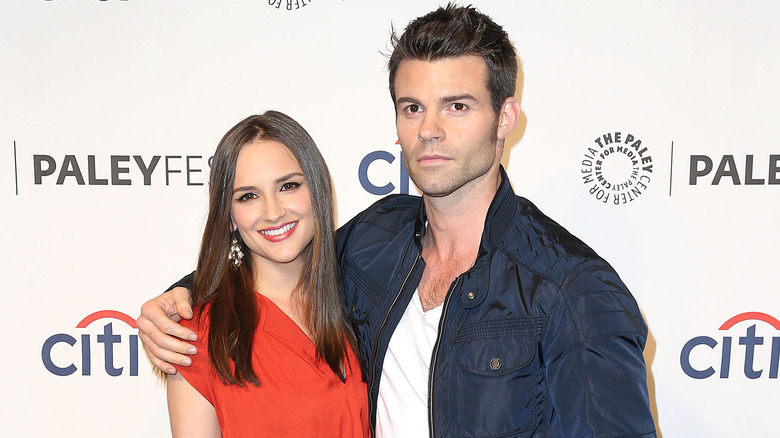 Frederick M. Brown/Getty Images
But if Mark Monroe — aka Daniel Gillies — looks familiar, it's likely because the New Zealand-born actor spent years playing the beleaguered Elijah Mikaelson on "The Vampire Diaries," as well as the show's spin-off "The Originals" (via PureWow). While it was initially unclear what impact Elijah would play on the show, Gillies had a good feeling about the character.
"I was very blessed in that I had a decent character and for some reason I immediately knew he was going to be around for a while, just even reading the sides," Gillies told Entertainment Weekly. "I don't know how I knew. I just knew instinctively that there was something interesting about him. It was just one of those lucky occasions where you have a sensation of what you feel the character is and fortunately, I immediately had a grasp of what he is."
In addition to his work on these iconic CW shows, Gillies also can be seen on "Saving Hope," "True Blood," and "Spider-Man 2" (via IMDb).
'90s kids everywhere might also be surprised to learn that Gillies was previously married to "She's All That" star Rachel Leigh Cook, with whom he shares two children, Charlotte Easton and Theodore Vigo Sullivan. Sadly, the two recently split after 17 years together (via People).
Whether Gillies really is returning to "Virgin River" for Season 4, audiences will simply have to wait to find out.