Here's What The D'Amelio Parents Really Think About Their Daughters' Fame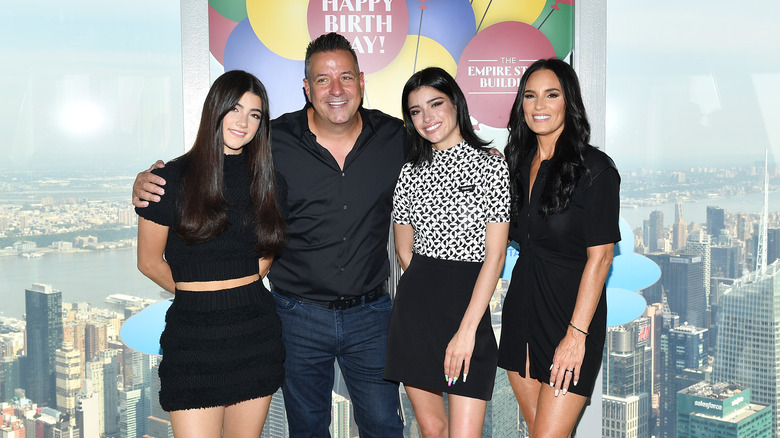 Noam Galai/Getty Images
Charli D'Amelio shot to international stardom in 2020, through the popular video-sharing app TikTok. The 17-year-old is currently the most followed person on the platform and has over 100 million followers (via The Verge). The influencer typically shares dancing videos, family content, and behind-the-scenes footage of her enviable life. Since blowing up online, D'Amelio has translated her online celebrity into real-life fame. She's launched a podcast, released a book and partnered with many top companies like Dunkin' Donuts, Hollister Co., and Morphe (via The Richest).
The Connecticut native even inked a deal with streaming giant Hulu for a reality series with her family (via New York Post). "The D'Amelio Show" is set to premiere on September 3rd and will showcase how D'Amelio her sister Dixie and their parents Marc and Heidi adjusted to their new life in Los Angeles and navigate their sudden fame. In a recent interview, Marc and Heidi revealed how they feel about their daughters' success.
Marc and Heidi D'Amelio are very protective of their daughters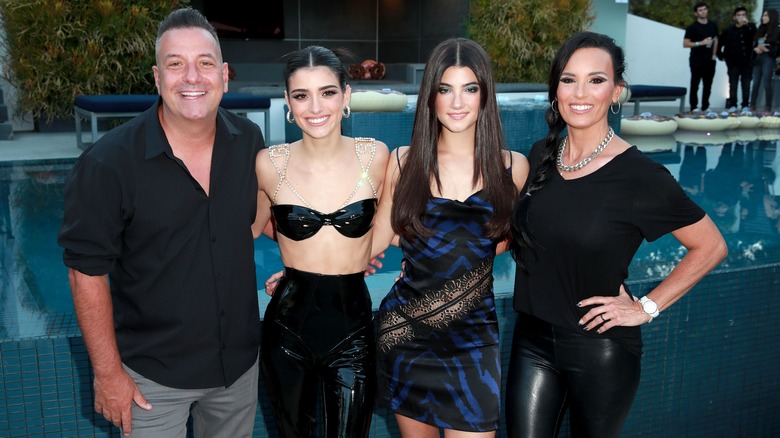 Joe Scarnici/Getty Images
In an interview with the New York Post, Marc and Heidi D'Amelio shared their thoughts on daughters Dixie and Charli's sudden internet fame. Marc shared that he hopes to keep his daughters as safe as he can and that he's painfully familiar with the dangers of entering the spotlight at a young age. Marc explained, "I'm 52 and I've seen a lot of people in the '70s and '80s come up through TV, young child stars, and more often than not things take a turn for the worse." However, he feels fortunate that his daughters allow him to remain a force in their lives. He continued, "I think the way we're doing this as a family, and being there for each other, has made me a little bit less concerned — but I'm still keeping my eyes open and making sure, when I can, that we're taking the right steps."
Heidi shared that she struggles to watch her daughters receive hate comments on their social media platforms. She said, "I took every hate comment so personally for my kids and would get so upset by it. I don't like it, and I try not to read [the comments] because it hurts me for them." Luckily, the girls have developed a thick skin and have learned to deal with the more difficult side of stardom. Heidi concluded, "[Charli and Dixie] have actually helped Marc and I in a way by saying, 'Mom, don't worry about it. It doesn't matter.' I'm trying to protect them and they're trying to tell me, 'Don't let it get you down.'" To hear more from Heidi and Marc, stream "The D'Amelio Show" on Hulu September 3rd.