Inside Pitch Perfect's Skylar Astin And Lisa Stelly's Reported Split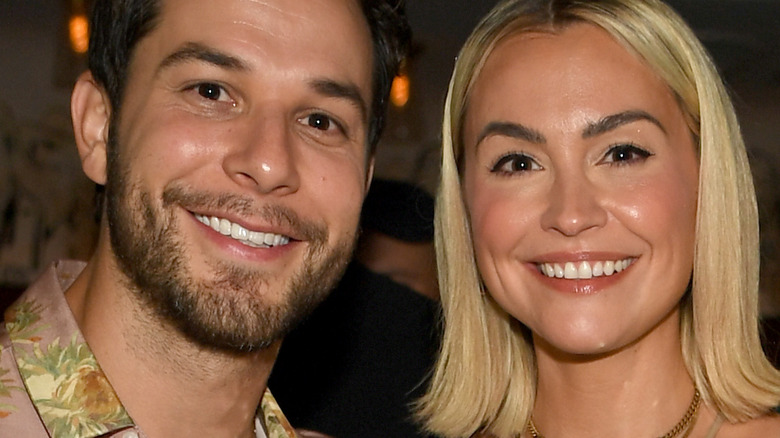 Denise Truscello/Getty Images
Ever since the exciting announcement that Skylar Astin and Lisa Stelly were dating, fans have been following their relationship and swooning along with the lovebirds. It all started in July 2020 when the two announced to the public that they were officially an item. While they, like most couples, shared the news with a cute PDA-laden photo, their announcement was a little bit different than others.
Us Weekly took to Twitter to share their excitement about the new relationship, writing that Astin was dating "Jack Osbourne's ex-wife, Lisa Stelly." But the "Pitch Perfect" star was not happy with this, and responded by saying, "Correction: I am dating FOUNDER, ENTREPRENEUR, MOTHER, CCO, etc, Lisa Stelly," he corrected. "Treat your ladies better, media!" (via Instagram). He took a screenshot of this exchange and included it with the PDA photo in his announcement to Instagram.
We love a man who stands up for his woman, which is why we thought that Astin and Stelly were meant to be — but unfortunately, the two have officially split as of September 2021.
There's no drama between Skylar Astin and Lisa Stelly, says source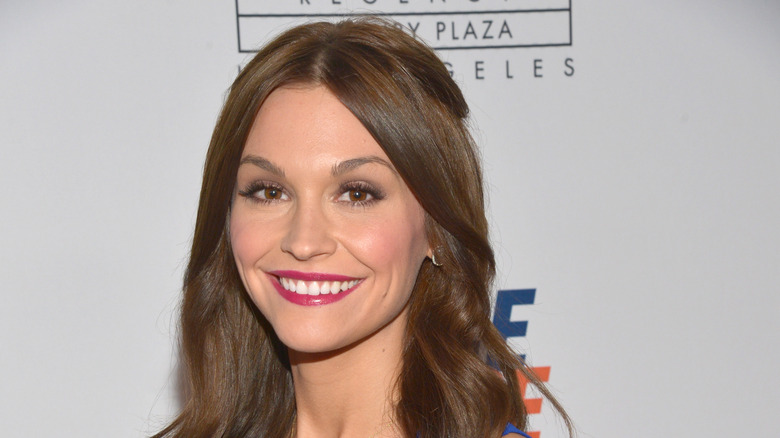 Michael Buckner/Getty Images
We're sad to report that Skylar Astin and Lisa Stelly are no longer together. According to a source close to the former couple, there's no ill will between the two, but things simply weren't working out. "They're both so busy, but there is no drama between them at all," the source said, per People. They added, "Lisa's business is growing like crazy, Skylar was in Canada working for half the time they were together, and they both just needed some time to recalibrate on their own."
The business in question is called Fancy Sprinkles, which mom-of-three Stelly is the founder and CCO of. Stelly explained on her website that the company — which specializes in artisan, bespoke sprinkles — quite literally saved her from a serious bout of depression. 
Astin and Stelly "still love and support each other a lot and it's definitely hard for both of them," said a source (via People). This must be true, since they appear to still be following one another on social media (via E! Online).
Could fans have predicted this breakup?
While news of the split is certainly heartbreaking, it might not come as a surprise to some fans. First of all, Skylar Astin told Wonderland Magazine earlier in 2021 that his new song, "Without You," centers around "feeling that new connection with someone, being fully present and not wanting to live without that person."
Furthermore, back in March 2021, Astin shared on an episode of the "People Every Day" podcast that his long-distance relationship with Lisa Stelly had been challenging. The two had been apart for a significant amount of time while Astin was in Vancouver shooting Season 2 of the NBC comedy, "Zoey's Extraordinary Playlist," per TV Insider. 
"It gets lonely and it gets a little isolating," he said of the distance. "It's been seven months I've been here and I got to go home for two weeks for Christmas, which was great. But then I had to come back here for two weeks to ... quarantine before then coming back for the second half of filming," he added (via Yahoo!).