Joy Behar's Odd Interaction With Matthew McConaughey On The View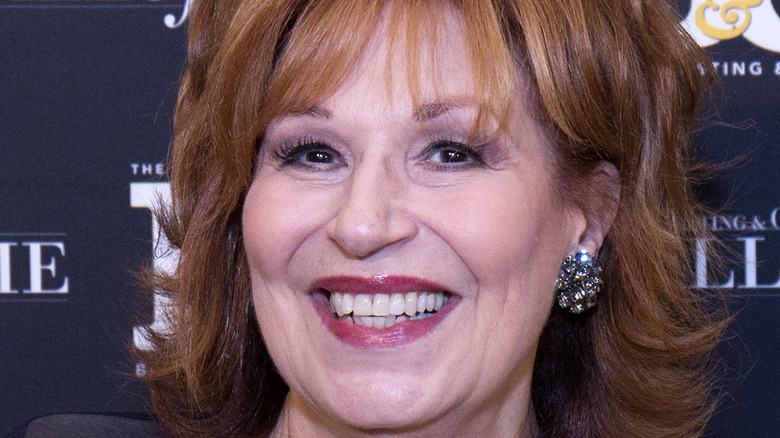 Santiago Felipe/Getty Images
Joy Behar is a TV veteran in the strongest sense of the word. The only original host remaining on "The View," Behar has been a key part of more than 20 seasons of the popular talk show. However, with a tenure this long, the host has obviously had more than her fair share of dodgy on-air incidents. As Behar admitted to People, "I've gotten in trouble a few times on the show." The TV star revealed, "I've had to apologize, which I'm happy to do in order to save mine and everybody else's job. ... Even if I don't mean it, I'll do it. Even if I look like I'm in a hostage takeover, I'll still do it, because if you don't do it, you lose your job and everybody else's."
"The View" was created by the legendary Barbara Walters in 1997 and, shockingly, the original format remains largely unchanged all these years later. The irresistible, yet ruthlessly simple, hook surrounds an outspoken group of multigenerational women sitting around and casually discussing everything from politics to health, entertainment, and everything in between, typically with a news slant. As Behar herself put it, "You have a bunch of women who speak their minds and enjoy the blowback. That's our stock-in-trade." She's not one to mince words, but sometimes Behar delivers a real shock to the system.
Matthew McConaughey made a real impression on Joy Behar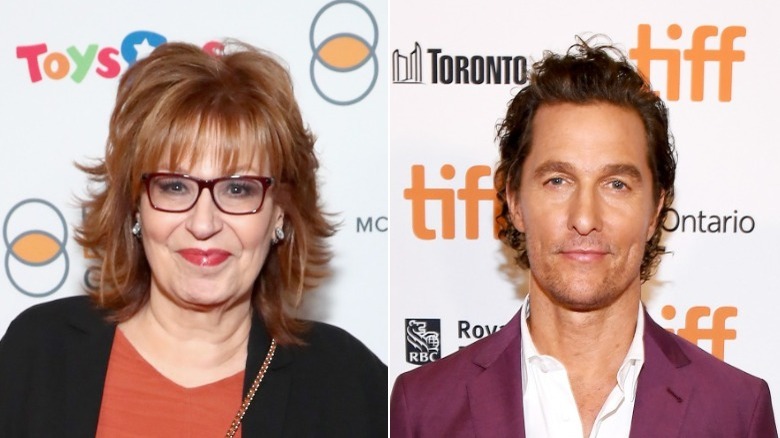 Astrid Stawiarz, Gp Images/Getty Images
Joy Behar has had plenty of noteworthy moments during her decades on "The View," but one that fans likely don't know about involves Hollywood hunk Matthew McConaughey. According to the talk show host, she's got particularly good-looking feet, Us Weekly notes. They're so attractive, in fact, McConaughey apparently felt compelled to rub them. The TV star revealed that he "massaged them one day on 'The View'." Thankfully, the actor wasn't a difficult guest overall, but Behar has dealt with plenty of tough types over the years. In particular, she admitted to Good Housekeeping, disgraced Fox host Bill O'Reilly stands out among the all-time worst guests. 
O'Reilly appeared on "The View" back in 2010, with Behar recalling, "[Bill was] very difficult, very adamant to be ploughing through what you were saying, which is why I had to walk off." She added, "It was as if he was on his own Fox show. I was not going to have it." However, the explosive moment helped prove that "The View" was a serious talk show, rather than fluffy, throwaway entertainment, for which Behar and the rest of the ladies are grateful. In fact, she's remained on the show all this time because it's never been more important to Behar to have important, uncomfortable conversations, particularly about political issues. If only every guest rubbed her feet too, the TV personality would be set for life.