Everything We Know About Eboni K. William's Possible Future On The View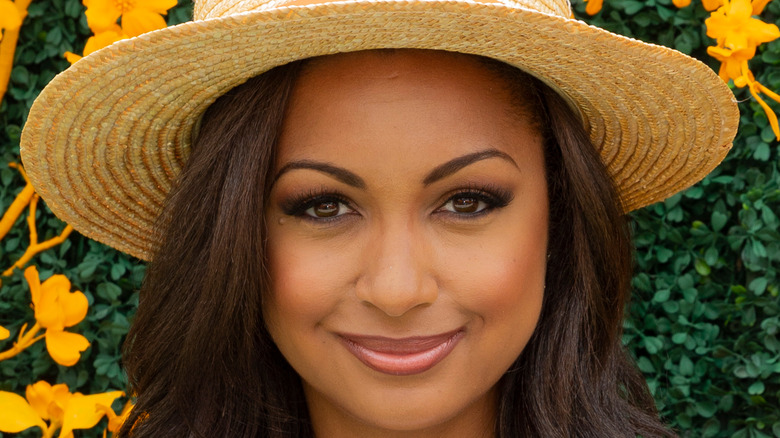 lev radin/Shutterstock
Though rumors of her exit had been constantly present since she took on the role of the conservative voice on "The View," Meghan McCain, the daughter of former Arizona governor John McCain, managed to make it through four seasons of the show before finally announcing that she'd had enough. Throughout her time on "The View," Meghan's arguments with her follow co-stars often made headlines. Compared to her fellow hosts, like Whoopi Goldberg and Joy Behar, Meghan's views on politics and social issues tended to be much more conservative. In July, Meghan finally announced that she would be leaving "The View" after realizing that she wanted more time to dedicate to her family in their new home in Washington D.C., according to Good Housekeeping.
Many familiar conservative voices will be filling in as temporary co-hosts on "The View" when the 25th season begins on September 7. According to Fox News, former Utah congresswoman Mia Love will be filling in as the conservative voice during the first week of the new season, while former Secretary of State Condoleezza Rice, CNN host S.E. Cupp, former presidential candidate Carly Fiorina, former Fox News host Eboni K. Williams, CNN analyst Mary Katharine Ham, Trump communications director Alyssa Farah and "Southern Charm" star Cameran Eubanks are also expected to appear as co-hosts throughout the remainder of the season.
Williams is excited at the prospect of joining The View cast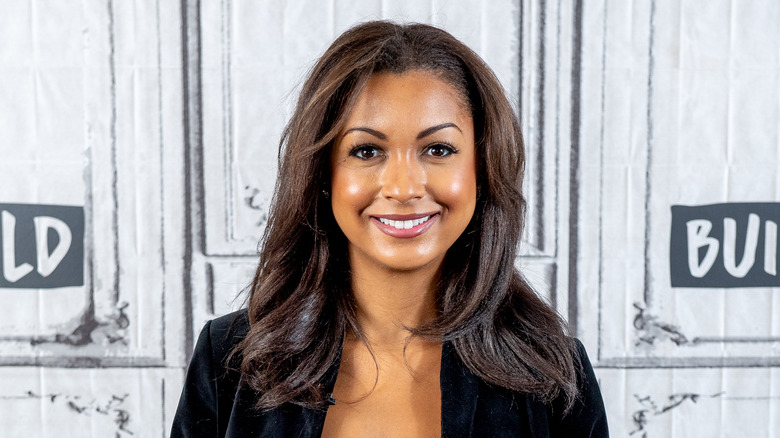 Roy Rochlin/Getty Images
While she was a former Fox News host, many will likely recognize Eboni K. Williams from her recent debut on the 13th season of "The Real Housewives of New York City." Upon being cast in the latest season of RHONY, Williams became the first Black cast member of the show since its premiere in 2008. Since premiering in May, Williams has seemed to ruffle the feathers of her fellow cast members by attempting to create a more inclusive experience and discussions regarding race. During one episode of the show, RHONY cast member Luann de Lesseps called Williams "angry," which incited an argument both on and off the show about the hurtful connotation of this insult often used against Black women, per Variety.
While appearing on the "Behind The Velvet Rope" podcast, Williams spoke about her new gig as a temporary co-host on "The View" and the possibility that it might turn into a full-time venture. "It's an incredible platform," Williams told "Behind The Velvet Rope" podcast host David Yontef, per Daily Mail. "The ability to sit with one another's perspectives without sitting to respond, but sitting to listen, going back to that skill, we learn in law school, the ability to listen and not just only be stuck in your argument, but be open to just some level of fluidity in your thinking in your unconscious bias."
At this point, "The View" producers have yet to announce a full-time replacement for prior co-host Meghan McCain.