What We Know About Dog The Bounty Hunter's Wedding To Francie Frane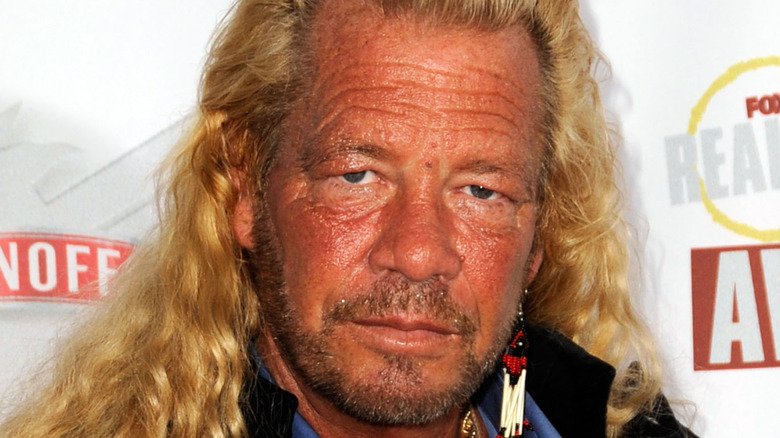 Frazer Harrison/Getty Images
Duane Chapman — better known amongst fans as Dog the Bounty Hunter — just got hitched. The reality television star exchanged vows with his new wife, Francie Frane, on September 2, 2021. Entertainment Tonight confirmed the news of the nuptials, which took place in Colorado. The publication also got several details about the event in an interview beforehand. Duane and Francie revealed that they wrote their own vows and planned to pay tribute to their former spouses, Beth Chapman and Bob, respectively. 
Beth Chapman — who co-starred on "Dog The Bounty Hunter" and married Duane in 2006 — died from throat cancer in 2019. Francie – who lost her husband six months before Beth passed — opened up about the lost partners. "We honor them all of the time. And so we will continue to do that throughout their lives," she said. Aside from plans for a touching tribute to the departed, she teased details about a blinged-out wedding dress and multi-tiered wedding cake. Duane meanwhile told ET that their wedding would be "the celebrity wedding of 2021."
TMZ provided an exclusive first look at the event thanks to photos captured onsite at the venue, The Pinery At The Hill. The photos caught a hint at the bride's strapless gown and show the happy couple sharing a kiss. While the publication reported that family and friends were in attendance, several family members did not get an invite.
Dog the Bounty Hunter's daughters were not invited to the wedding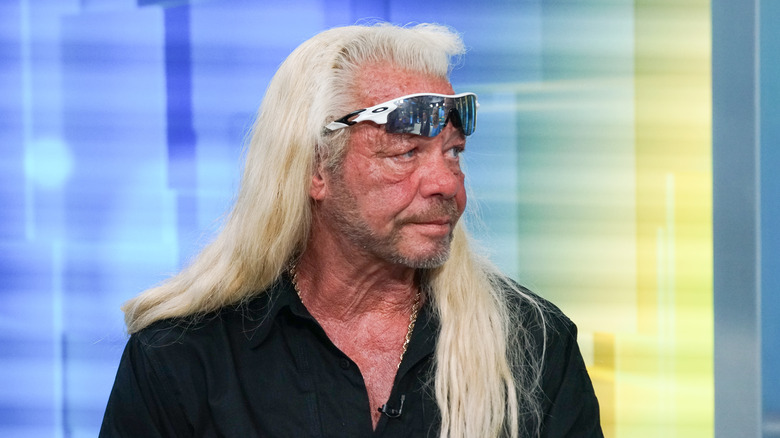 Bennett Raglin/Getty Images
Although photos from the wedding paint a happy picture of the newlyweds enjoying time with loved ones, Dog the Bounty Hunter's daughter, Bonnie Chapman, was not in attendance. Nor was Beth Chapman's daughter (thus his step-daughter) Cecily Chapman. Cecily — who made headlines for a recent arrest – told TMZ she thought it was because the girls reminded their father of their mother, and that it was a painful memory. In a post on Facebook, Bonnie claimed she and her sister were not invited because of her support for the Black Lives Matter movement.
She also alleged that her father was racist and homophobic and that she later received a text message (shared with TMZ) from Francie Frane about the guest list snub. Duane Chapman passionately denied accusations of homophobia and racism in a sit-down interview with Entertainment Tonight. He alleged that his daughter was being "fed what to say" and was "brainwashed" by others. Meanwhile, Frane opened up about their decision not to invite the girls.
"As hard as it is and as heartbreaking as it is, we had to make a decision that was very difficult for us," she said. "We've been through hell — him and I — in the past three years ... And I am not going to allow our day to be ruined by this nonsense."