Has Prince William Still Not Come To Terms With Megxit?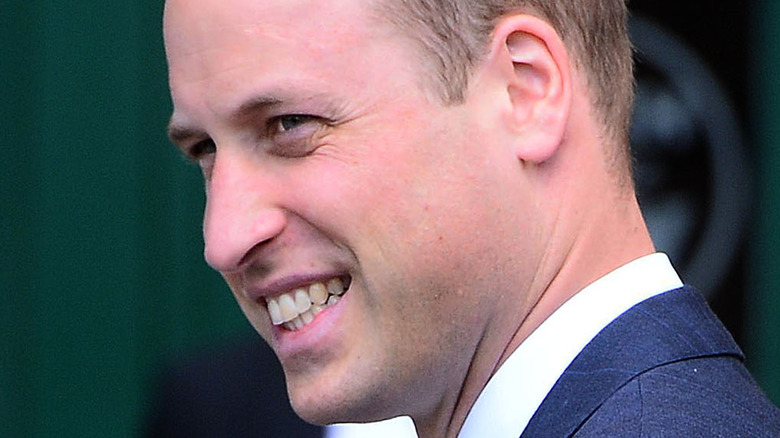 Isaaack/Shutterstock
According to a royal expert, Prince William is still rattled by Prince Harry and Meghan Markle's decision to leave the royal family and the chaos that ensued following their interview with Oprah Winfrey. Omid Scobie, who co-wrote Harry and Meghan's biography, "Finding Freedom," told Entertainment Tonight that the Duke of Cambridge "has not been able to come to terms" with what happened and that it is affecting his relationship with his brother. "The relationship between Harry and William is still very much one of distance," Scobie said. No, that is not simply a reference to the fact that the brothers live on different continents.
Scobie said this is more a case of emotional distance. "They are not talking that much," he said. Prince William is said to have been "furious" after the Duke and Duchess of Sussex took aim at the royal family in their widely televised interview with Oprah. The attention reportedly created a deeper rift between the brothers and their spouses then there already was. 
Scobie also said he believed that some of the tension between William and Harry stems from them being very different people. "I think that William has certainly become someone who is really living his life for the crown, for the institution," he explained. In comparison, he said that "Harry has really sort of gone completely in the opposite direction." That's not to say that there is no hope for reconciliation. Read on to find out if experts think they can repair their relationship. 
Prince William and Prince Harry have sparked reconciliation rumors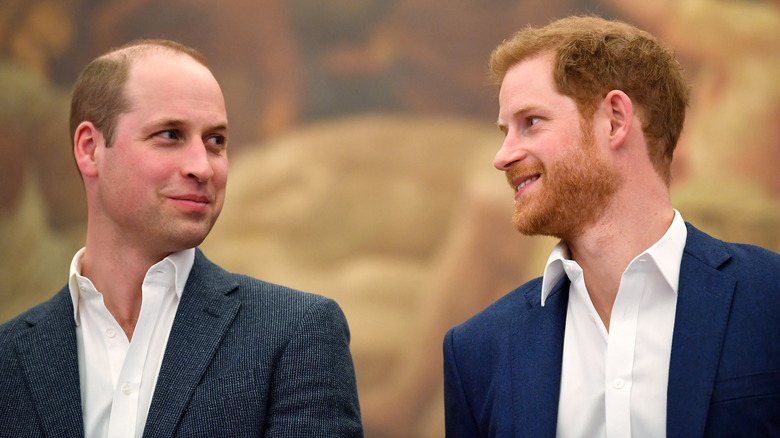 Wpa Pool/Getty Images
Hope is not lost for the future of Prince William and Prince Harry's relationship. The brothers were spotted together amid the drama, and publications have reported that they are making moves to reconcile. A source told Us Weekly that the pair had "turned a page" after attending the unveiling of a statue dedicated to their mother, Princess Diana, in July. Us Weekly also reported that Kate Middleton had been making moves to shore up her relationship with Meghan Markle. What does Omid Scobie think of those reports? Seemingly not much.
Scobie was apparently not as impressed by the momentary shows of stability. "Both sides are able to put everything to one side when it comes to focusing on the bigger, more important moments," he said. "Whether that is of course remembering the life of Prince Philip, next year's Royal Jubilee [or] most importantly to the brothers, remembering and honoring the life and legacy of their mother." 
Despite that, he claimed that there was little change in their stilted communication outside the public eye. "These are still two brothers who aren't in regular communication, or in much communication at all, and I think they remain on these very different paths." What is the truth? Only time will tell. However, it seems safe to say that most are hoping the princes will be able to move forward from the past and reconnect.