Why Whitney Thore's New Boyfriend Won't Appear On My Big Fat Fabulous Life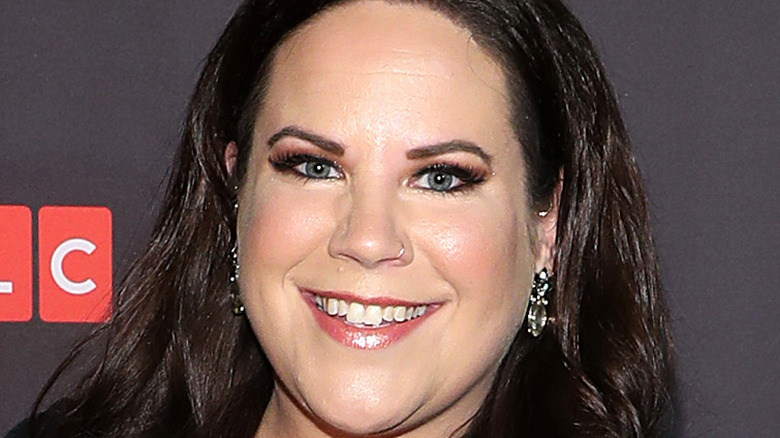 Cindy Ord/Getty Images
Whitney Thore is used to sharing the good, bad, and often ugly aspects of her life with the world as the lead of reality show "My Big Fat Fabulous Life." As IMDb details, the popular series has been airing on TLC since 2015, covering everything from breakups to make-ups with Thore bravely leading the charge, unafraid to get real with her millions of fans all over the world. 
Unfortunately, the reality star's openness also invites a considerable amount of criticism, particularly if viewers feel she's being less than honest. As Screen Rant notes, fans were left completely heartbroken when Thore's engagement to fiance Chase Severino broke down after it was revealed he'd cheated on her and even got his former partner pregnant. They turned their ire on Severino, but Thore requested fans to rein it in, leading many to speculate that she'd found love elsewhere. 
Indeed, the "My Big Fat Fabulous Life" star subsequently confirmed that she had, in fact, fallen for a Frenchman during a recent sojourn to Paris. She shared several shots of them together on Instagram, but the new beau's identity wasn't revealed in any of them. As she quipped, "When your French man says he values his privacy but you still wanna share him, this is what social media gets." 
Although fans are likely hoping that they'll get to meet the unnamed man sometime during the latest season of Thore's hit show, sadly they won't, since neither party is comfortable with it. 
Whitney Thore is trying to protect her relationship
Whitney Thore had a difficult 2020, even outside of everything else going on in the world, thanks to the dramatic breakdown of her relationship. As the reality star told People, she's relieved that Season 9 of "My Big Fat Fabulous Life" has a "lighter vibe" than the previous one. Thore confirmed she's "in a really good place." Relationship-wise, she's involved with a man she met while doing French tutoring, and he's based in Paris. Their blossoming romance will be covered on the show but not to the extent that fans are expecting. Her new man wants to keep his identity private, so even his name will be kept out of the show, alongside his face, which will be blurred out. 
Thore refers to him simply as "Frenchman" and welcomes his approach to taking part in the show. "I feel great that he's protected from the kinds of things that Chase had to go through," she reasoned. "That makes me feel good. It's tricky to navigate, you know, in terms of reality TV and being a public person, but I never want to put anyone in a position ever again to receive the kind of hate that Chase did. So that actually makes me feel good." 
The "My Big Fat Fabulous Life" star confirmed that it was his decision to make, not hers, but she supports it since appearing on television can be very anxiety-inducing. Mostly, though, she wants to protect the "Frenchman" from harm.