Why Whitney Thore Fans Think This My Big Fat Fabulous Life Storyline Is Fake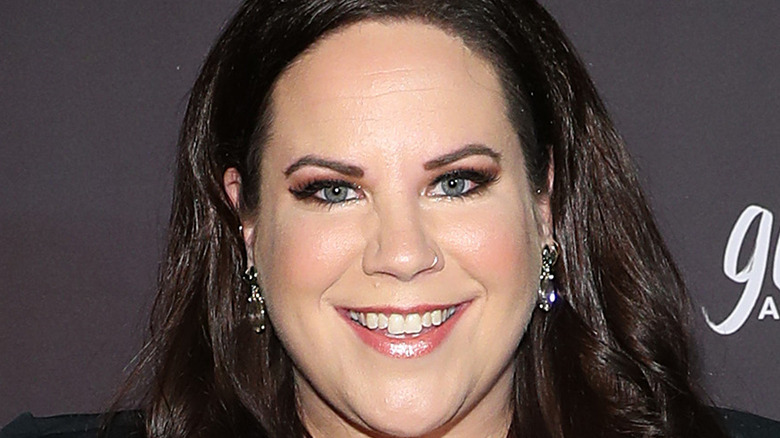 Cindy Ord/Getty Images
After a challenging year for Whitney Thore of "My Big Fat Fabulous Life," it seems that things are starting to finally turn around for the reality TV star. 2020 was full of events that she claimed made her year "chaotic, terrifying, divisive, and disheartening," per People. In addition to the COVID-19 pandemic, which took life as we knew it and turned it on its head, Thore also dealt with a breakup from her fiance after learning that he was expecting a child with another woman, per the Daily Mail. 
But she hasn't let these challenges get the best of her, and she is now even dating someone new. We don't have much information on the new man, but what we do know about him is that he's French, which is why fans have taken to calling him the "Frenchman." According to Hollywood Life, Thore met her new boyfriend while taking virtual French lessons.
While Thore appears to be thrilled with her new relationship and happier than we've seen her a while, there's something a little bit fishy about the relationship that has led skeptical fans to wonder if the whole thing is totally fabricated.
Is Whitney Thore's boyfriend actually French — or even real?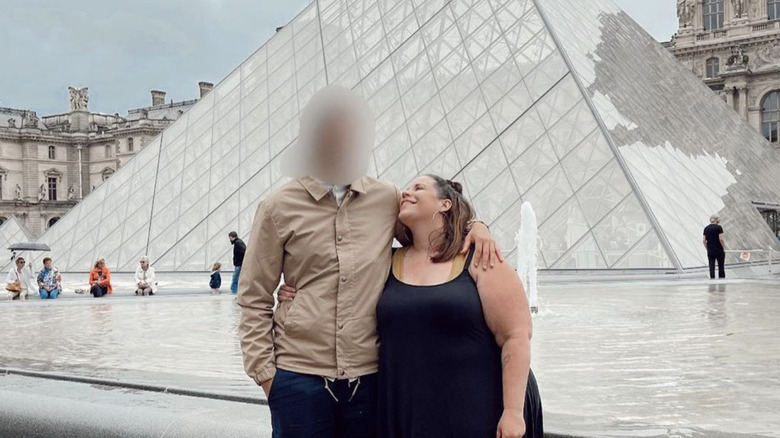 Whitney Thore/Instagram
There is a certain je ne sais quoi about Whitney Thore's relationship with the Frenchman that leaves us scratching our heads. While Thore hasn't been shy when it comes to posting photos of her new relationship, all of the pictures — including several Instagram shots of the couple posing in front of the famous Louvre Pyramid in Paris — have his face blurred out, making him totally unidentifiable and leaving fans doubting the truth.
Thore doesn't seem to think too much about the decision to keep his identity private. "I mean, it's not really my decision, it's his," she told Hollywood Life. "He is just more of a private person. I don't know that I've ever seen a TV show with somebody on there that's blurred, but I guess we're just pioneers in that way ... It's really not that weird to me. I see all the downsides of being a public person, so it's not strange to me at all that somebody would not want to be."
His identity has remained private on Thore's show, TLC's "My Big Fat Fabulous Life," as well. But, while fans can't see his face on the show, they have been able to hear his voice. Unfortunately for Thore, this hasn't helped fans believe in the relationship any more than they had before. According to some fans, they don't think her boyfriend actually sounds French. One Twitter user wrote, "This supposed 'French' guy is about as French' as French Fries!"
We suppose only time will tell!