How Would Melania Trump Feel About Her Husband Seeking Re-Election?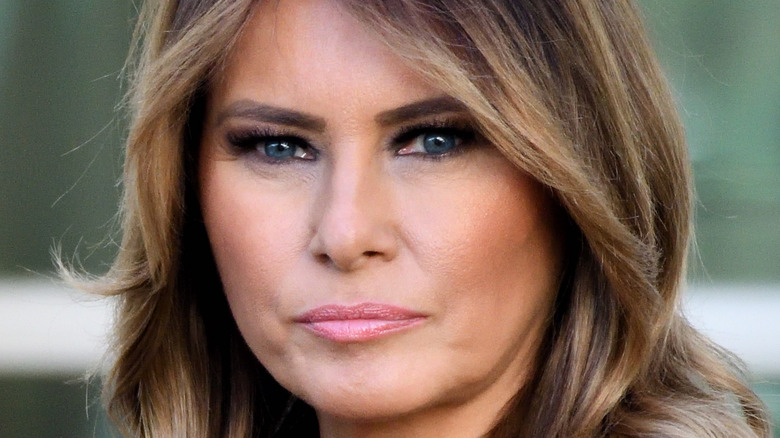 Evan El-Amin/Shutterstock
Donald Trump has been, shall we say, a bit outspoken about the results of the 2020 election. While he did eventually concede his presidential post to Joe Biden, he continues to express his opinion that the election was rigged against him. He hasn't yet formally declared his intention to run for re-election in 2024, but it would be surprising if he didn't. In a recent interview, former senior advisor Jason Miller said that the chances of Trump running again were "somewhere between 99 and 100 percent" (via Newsweek).
If (or should we say, when) he does, this campaign could be very different from his previous ones in one significant way. Multiple sources say Melania Trump has no interest in moving back to 1600 Pennsylvania Avenue. A close connection to the former first lady told CNN, "Being first lady again is not what she wants. For her, it was a chapter — it's over, and that's that."
Moreover, other sources told the outlet that Melania is so dead set against her husband's plans that she refuses to support him in any way. "You're not going to see her at rallies or campaign events," an insider said. A more likely scenario is that Donald would be joined by other family members on the campaign trail, such as daughter-in-law Lara Trump or Kimberly Guilfoyle, the longtime girlfriend of son Donald Jr. 
Melania Trump prefers a private life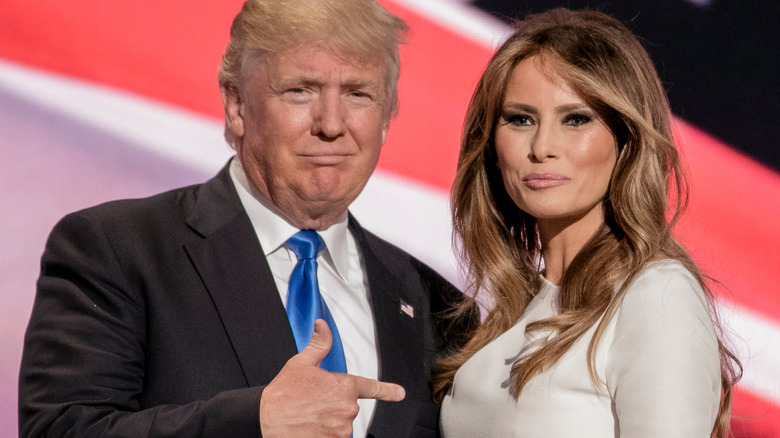 mark reinstein/Shutterstock
Melania Trump has always valued her privacy and independence; her marriage to the former president is an uncomplicated relationship in which they give each other plenty of space. She also makes no secret of her disinterest in politics. In a GQ interview just months before the 2016 presidential election, she said, "I choose not to go into politics or policy. Those policies are my husband's job." 
As first lady, Melania kept a low profile, rarely speaking in public and only occasionally accompanying her husband on official visits. Her attitude toward the job was called into question on several occasions, such as the time she wore a jacket emblazoned with "I Really Don't Care, Do U?" while visiting migrant children in Texas (via the New York Post). Eyebrows raised even higher when recordings of conversations with a former advisor were leaked to the public (via USA Today). Her "Who gives a f*** about Christmas stuff and decorations" remark did nothing to improve her elitist image.
In the months since leaving D.C., Melania has slipped back into the quiet life she prefers. She, her husband, and son Barron live full-time at their Mar-a-Lago resort, and Barron has begun his sophomore year at an elite private school. She's rarely seen in public, and was apparently absent from Trump's birthday party in June, per SCMP. Her Instagram account has only nine posts as of this writing. It certainly seems plausible that this reluctant former first lady would distance herself from a 2024 Trump presidential run.