Why Nolan Gould Thinks He Is The Worst Cook In America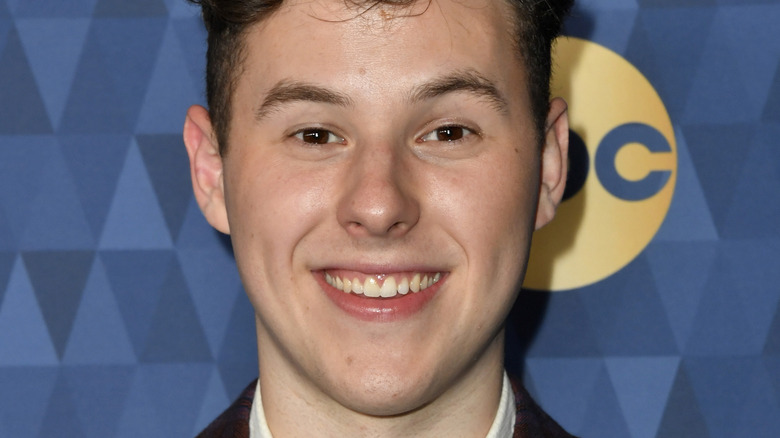 Frazer Harrison/Getty Images
Nolan Gould went, quite literally, from boy to man during his decade-long stint on "Modern Family." The beloved sitcom debuted in 2009, meaning Gould was just 10 years old when he started playing the hapless Luke Dunphy. By the time the show ended in 2020, he was 21, and far removed from the precocious kid we fell in love with all those years ago. In an interview with the New York Post, Gould argued that, out of the extended Dunphy-Pritchett clan, "Luke changed the most over the years."
According to the actor, "That's something the writers did, specifically with my character." Luke went from being a reckless little boy to a grumpy teenager and finally ended up a strong, somewhat responsible young man. The character's transition mirrored Gould's own, as he acknowledged coming around to being close with his family once again, too. However, despite his journey to manhood — much of which took place in front of our eyes — there's still one thing that Gould is not good at: cooking. 
The Modern Family star even messes up the basics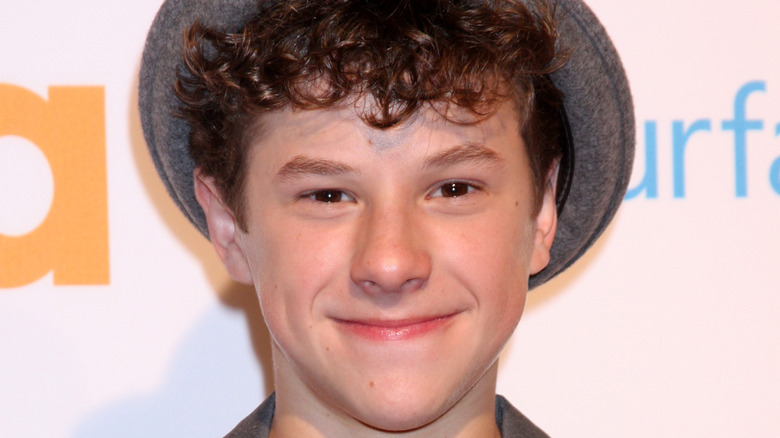 Kathy Hutchins/Shutterstock
Ahead of appearing on "Worst Cooks in America: Celebrity Edition," actor Nolan Gould revealed to Us Weekly that he genuinely considers himself "the worst chef in America." The "Modern Family" star somehow managed to undercook and burn pasta simultaneously, ruining a planned romantic dinner date in the process. As Gould explained, "I'm really into anything vegetarian, since I am one, so anything that involves tofu and soy protein, but you don't want to make that for other people. When I have a girl over, I'm not going to make her soybean protein. I stopped trying to make tofu for dates." Unfortunately, branching out to pasta only complicated matters for the actor. 
Describing "the single dude diet" he lives off as comprising predominantly of instant ramen noodles and peanut butter eaten straight out of the jar, Gould acknowledged that, without delivery companies such as Postmates and Uber Eats, he's convinced he would "have starved and died." And, if you're thinking being a terrible cook sounds like something Luke Dunphy would struggle with, Gould agrees, admitting, "We've really morphed into the same person." 
He reasoned that the producers of "Worst Cooks in America" probably decided to reach out after they saw him on "Modern Family," assuming he hadn't a clue in the kitchen, in which case, "they were right."