Why Luke Bryan Walked His Niece Down The Aisle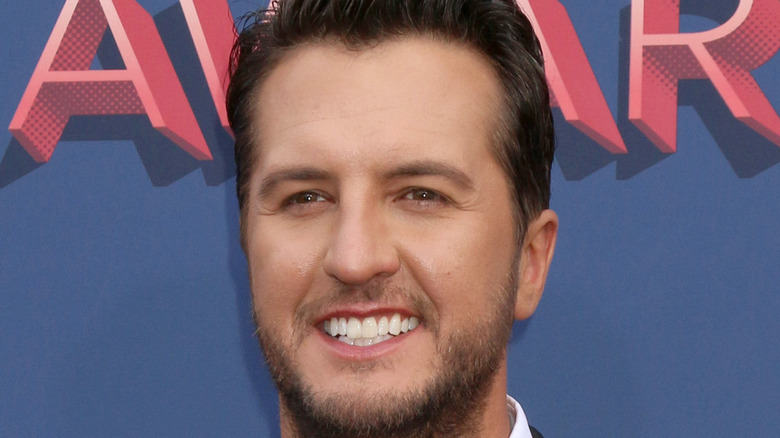 Kathy Hutchins/Shutterstock
As if we didn't already love Luke Bryan enough, he went ahead and asserted himself as the best uncle ever.
The 45-year-old country singer has always been public about the close bond he shares with his family, specifically his niece and two nephews. In a new IMDb TV docuseries, "Luke Bryan: My Dirt Road Diary," the "Down To One" singer discusses the horrible tragedies that have occurred in his family over the past 25 years. In 1996, his older brother, Chris, was killed in a car accident. In 2007, his older sister, Kelly, died suddenly of unexplained natural causes. In 2014, Kelly's husband, Lee, died from a heart attack. Kelly and Lee's deaths left their children without their parents, which is why Bryan and his wife Caroline stepped in and raised the children like they were their own (via The Atlantic Journal-Constitution).
"We get to live with Kelly through her children," Bryan told People. "And we see so many things in her children that remind us of her."
Here's how Jordan Cheshire and her husband met
On September 5, 2021, Luke Bryan had the privilege of being a part of one of the biggest moments in his niece's life.
26-year-old Jordan Cheshire is the daughter of Luke's sister, Kelly, and since her mother's death in 2007, she and Bryan became extremely close. As a result, Cheshire asked Bryan and his wife Caroline to walk her down the aisle for her wedding, per Access Online.
Cheshire and husband Clint Eudy have a super cute meeting story, which they shared on the wedding website, The Knot. According to their story, Eudy and Cheshire had known of each other for many years due to having several mutual friends, but didn't officially meet until an event in Georgia in 2014 that they would both end up attending. They apparently both had crushes on one another despite having never met in person, and Cheshire said she was going to "pass out" because she knew that Eudy would be at the event that weekend. They would end up spending the entire weekend together, and then started dating early 2015. Eudy said that after the night they met, he told Cheshire, "I knew I had you in the bag after the first night."
Luke Bryan paid attention to all the little details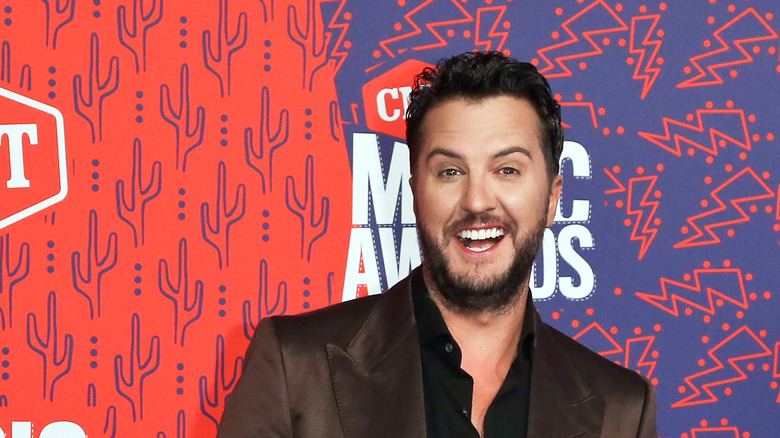 Debby Wong/Shutterstock
Luke Bryan and Jordan Cheshire appeared to have the absolute best time together at her wedding. They shared photos and videos all over their respective Instagram accounts, showing them laughing and dancing the night away. The two even shared a special dance together to Phil Collins' "You'll Be In My Heart," hugging and dancing to the emotional song together under thousands of beautiful twinkle lights (via Instagram). Bryan served as the perfect father figure to Cheshire at the wedding, making sure to focus on the little details such as straightening her veil as she walked down the aisle and fixing her hair during their dance, per Access Online.
The wedding itself was absolutely stunning. According to the wedding planner, Emily Clarke Events, the ceremony took place at Troubadour Gold and Field Club in Nashville. It featured a gorgeous tent and a sky full of twinkle lights, thousands of gorgeous flowers, and some of the most beautiful views we've ever seen at a wedding (via Entertainment Weekly Canada).