Maren Morris Speaks Out On Her COVID 19 Vaccine Experience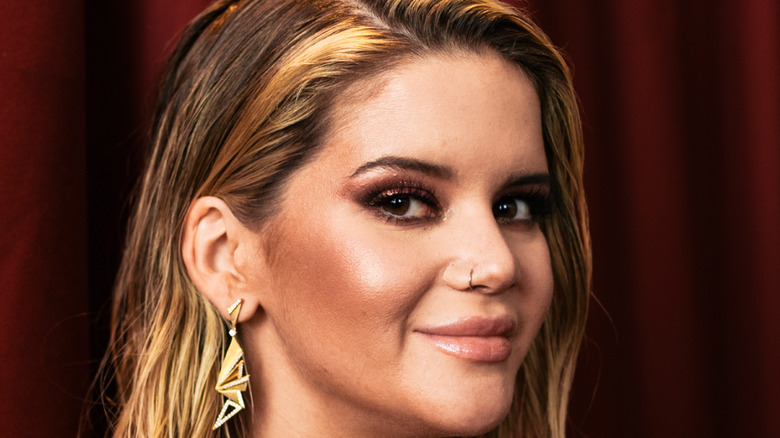 Emma Mcintyre/Getty Images
The devastating COVID-19 pandemic rages on, but there's still a disturbing amount of disinformation prohibiting people from getting much-needed vaccines. As a result, celebrities are stepping up to encourage fans to get their jabs rather than risk falling ill, being hospitalized, or even dying. Prince Harry used his time onstage presenting a prize at the 2021 GQ Men of the Year Awards to call for more vaccines to be made available in developing countries, and to encourage everybody who's eligible to get their shot to do so. 
As BBC reported, Harry was presenting the "heroes of the year" award to Professor Dame Sarah Gilbert and Professor Catherine Green, the team behind the life-saving Oxford-AstraZeneca vaccine. The Duke of Sussex argued, "families around the world are being overwhelmed by mass-scale misinformation across news media and social media, where those who peddle in lies and fear are creating vaccine hesitancy, which in turn leads to divided communities and eroding trust." Now, Marren Morris is stepping up to lend her voice to the ongoing debate. 
Maren Morris strongly countered vaccine disinformation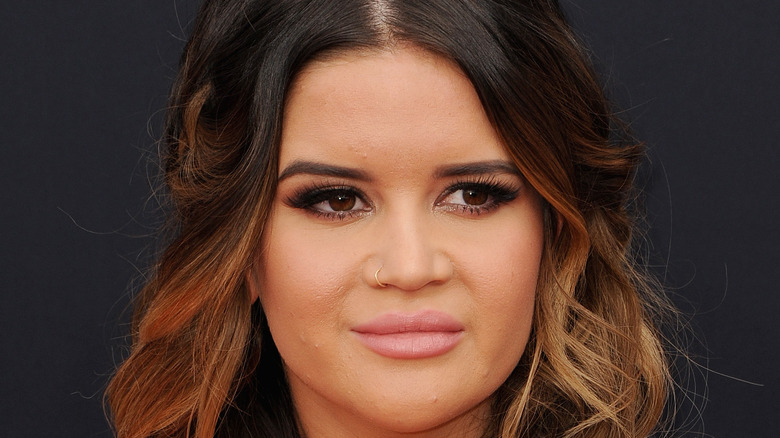 Tinseltown/Shutterstock
In August 2021, country star Maren Morris took over from vacationing host Jimmy Kimmel on his hit chat show "Jimmy Kimmel Live!" and she used the opportunity to make a compelling case for vaccination. As Rolling Stone notes, midway through an impassioned monologue, during which Morris discussed everything from motherhood to living in L.A., the singer-songwriter stated simply, "It's important to get your vaccine." As Morris quipped, two jabs weren't enough for her. "After the third shot, I was a little sore. After my fourth, I was really feeling it. And after shot 27, I got banned for life from Walgreens," she joked.
The "Middle" hit-maker got serious on Twitter, though, sharing her experience after seeing so many "vax stories trending." As far as the touring musician is concerned, "We all want shows to return [and] this can help forward that!" Morris went on to detail the side effects she'd endured after getting the Pfizer vaccine, with the first dose making her feel "a little sleepy for a day," while the second resulted in "flu-like symptoms for a day [and] then felt fine." The country star's fans flocked to the comments to share their own mostly positive experiences too, in the hopes others would decide to get jabbed as a result.