What's Really Going On With Amber Portwood And Her Daughter Leah?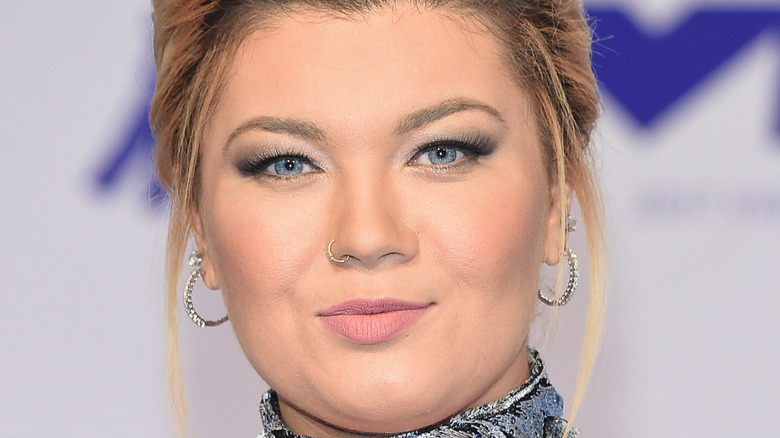 DFree/Shutterstock
Television personality Amber Portwood rose to fame in 2009 on the wildly popular reality series "16 and Pregnant" (via IMDb). She later appeared on the spinoff "Teen Mom OG," where she continued to document the difficulties of raising her daughter, Leah, at such a young age. Throughout her time in the spotlight, the 31-year-old has been open about her anger issues; battle with depression; and tumultuous relationship with her ex-boyfriend, Gary Shirley, who is the father of Leah, her first child. 
Since splitting from Shirley, Portwood's relationship with her ex has become much more complicated. In the most recent season of "Teen Mom OG," the reality star expresses her issues with Shirley's new wife, Kristina (via The Sun). Portwood believes that Kristina doesn't take good care of Leah and feels that she caused a rift between the mother-daughter duo. She wrote in an Instagram post, "She's an opportunist who puts pictures of my daughter on her Instagram for clicks. I feel bad for her personally." 
Since sharing this post in April 2021, Portwood has demonstrated a new development in her relationship with Leah on the premiere of "Teen Mom OG" (via People).
Amber Portwood is missing her daughter, Leah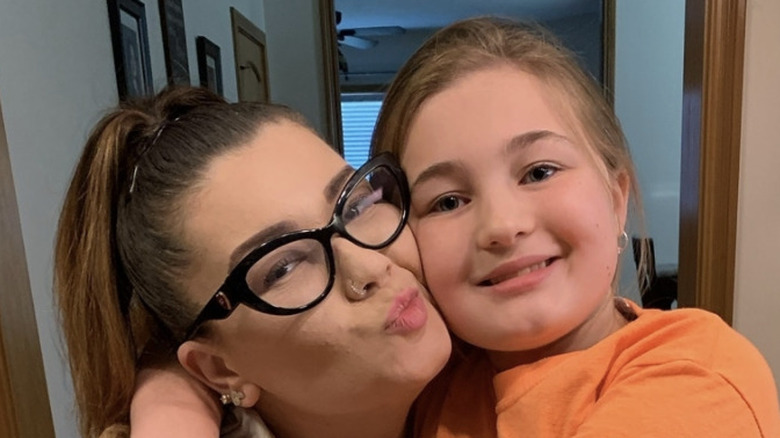 Amber Portwood/Instagram
During the Season 10 premiere of MTV's "Teen Mom OG," Amber Portwood shared a much-needed update on her relationship with her firstborn, Leah (via People). She said in a confessional, "Leah and I are still struggling with our relationship. My relationship with her has changed a lot. I haven't seen her in quite some time." 
Though Portwood is upset that she's losing touch with her 12-year-old, she feels that Kristina, the wife of Leah's father, Gary Shirley, is to blame. At one point in the "Teen Mom OG" reunion special, Portwood said, "I can't trust your wife and she has sat there and got in the way of me and my daughter over and over and over again as you have tried to push me towards my daughter."
At the moment, Portwood is very upset about comments Leah made last season. The preteen asserted that Portwood "just birthed" her and later "left her." However, Portwood feels someone is putting these ideas in her head. As a result of their differences, Portwood hasn't even been able to speak with her daughter on the phone. "All I do is text Leah all the time," she said. "I don't get anything back. Never. Not anymore." Portwood concluded, "I don't understand why I'm getting treated this way right now. I'm not going to give up on her."