Carrie Diaries Star AnnaSophia Robb Shares Exciting Relationship News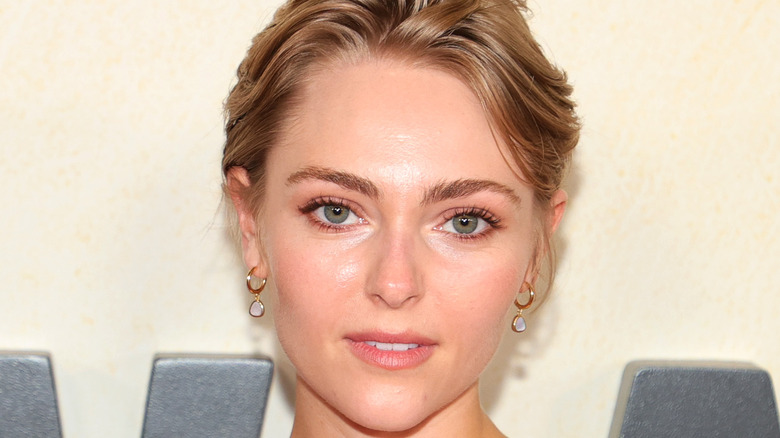 Theo Wargo/Getty Images
Actress AnnaSophia Robb has some very exciting news to share! On September 7, 2021, she took to Instagram to share with her followers that she and boyfriend Trevor Jonathan Paul are engaged (via People). She posted a few photos of herself and her new fiancé that showed some adorable, candid moments between the couple that expressed their love and joy together, as opposed to sharing the most curated or edited photos. The accompanying Instagram caption read, "I want to be with you everywhere! And now I get to. We got engaged!!! YAHHHHOOOOOOO!" Robb exclaimed. "He's my best friend, the greatest man I know, & a real bad b*tch , I feel pure joy beginning the rest of our lives together!"
Fans are absolutely thrilled by the young couple's news, with the comments section of the Instagram post going absolutely wild. Robb received comments from a gamut of excited fans, as well as a few of her celebrity BFFS including Tan France, Amanda Gorman, and Lucy Boynton, all of whom shared a series of kind words, cute emojis, and many exclamation points.
Here's what we know about Robb and Paul's relationship
AnnaSophia Robb and Trevor Jonathon Paul have been relatively private about their relationship, with only an occasional sharing of photos to social media. The public first noticed photos of them together in 2019, however, so they've definitely been together for at least a few years (via Buzzfeed).
We'd love more than anything to stalk Robb's handsome fiancé on social media and get to know him a little better, but his Instagram account is private. He definitely gives us quirky vibes, however, as his Instagram bio is a simple pumpkin emoji, and he commented an orange emoji on Robb's engagement announcement post. An inside joke, perhaps? Either way, he seems perfectly suited to match Robb's cute, quirky energy. 
"The Carrie Diaries" star has posted a few photos in the past gushing over her boo, with her 2021 Valentine's Day post to him making us tear up a bit. She posted an artsy photo to Instagram of their shadows on an orange-toned wall, presumably at sunset. The accompanying caption was a quote from F. Scott Fitzgerald which read, "You are the finest, loveliest, tenderest, and most beautiful person I have ever known — and even that is an understatement." She paired the sweet words with an orange emoji. We're definitely seeing a theme here. Congratulations to the happy couple!