Actor Michael Constantine's Net Worth At The Time Of His Death May Surprise You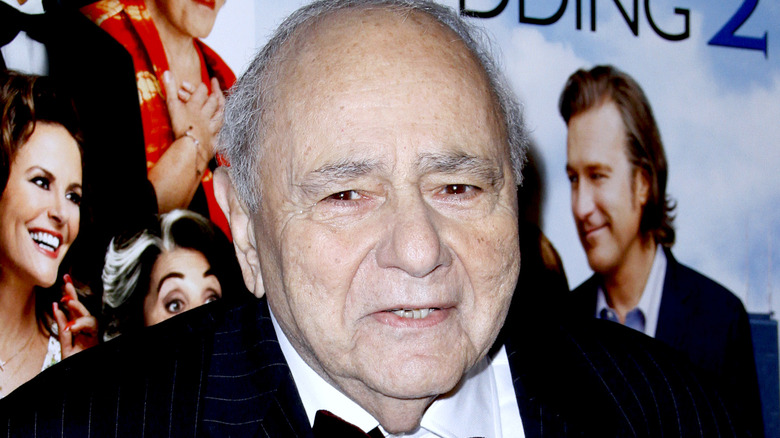 Donna Ward/Getty Images
Known for his role as Toula's father Gus in the 2002 rom-com "My Big Fat Greek Wedding," actor Michael Constantine died August 31, aged 94. The star died in his hometown of Reading, Pennsylvania, his agent confirmed to CNN on September 9. Constantine's brother-in-law, Michael Gordon, told local newspaper the Reading Eagle that the actor "died peacefully of natural causes" in his home, surrounded by close family. According to the Reading Eagle, the actor had been ill for "several years," but no details of his medical condition have been shared.
Last starring in the sequel to "My Big Fat Greek Wedding" in 2016 (via IMDb), Constantine lived a long and varied film career. After finding his place on stages across New York (via Fox News), the actor started to land roles on television in the likes of "The Twilight Zone," "The Dick Van Dyke Show," and "The Fugitive," as the Reading Eagle recalls.
His big break came in 1969, when he starred opposite Lloyd Haynes in the ABC comedy-drama "Room 222". Here, he won an Emmy for his role as school principal Seymour Kaufman. From there, he went on to star in a multitude of films and shows, including "Quincy M.E.," "Magnum, P.I.," "MacGyver," "Law & Order," "Cold Case," and "My Big Fat Greek Life." With just over 180 credits to his name, exactly how much was Constantine worth at the time of his death?
Michael Constantine wasn't so sure about playing Gus in "My Big Fat Greek Wedding"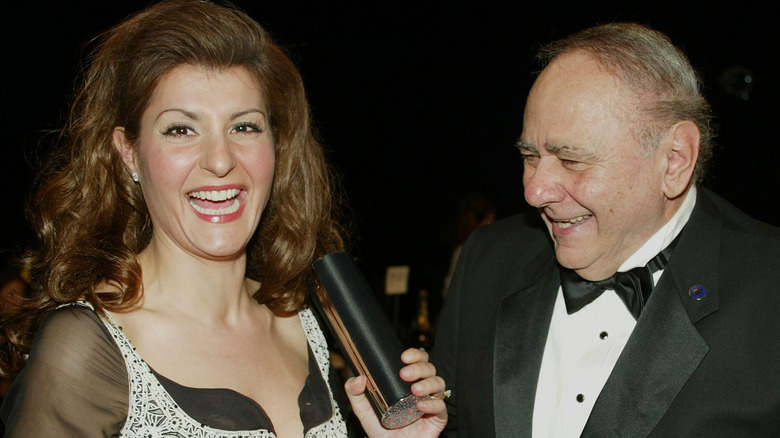 Kevin Winter/Getty Images
According to Net Worth Post, Michael Constantine's net worth was around $17 million at the time of his death. However, Married Biography lists his net worth at $2 million, so it's uncertain as to which is closer to his actual fortune.
In any case, earning money didn't seem much of a priority to the actor. Constantine was in the industry for love of it, especially when it came to portraying Greek characters. Born to Greek immigrants (via Fox News), Constantine was wary of "My Big Fat Greek Wedding"s portrayal of Greek-American life.
Before auditioning for the part, he asked the film's writer and main star, Nia Vardalos, if he could read the script, as he was "leery" about it not being written "by somebody who really knows Greeks" (via the Hollywood Reporter). But thankfully, he was proven wrong. "I read the script and I said, 'Yes, this person obviously knows Greeks.'"
Constantine unsurprisingly had a lasting effect on Vardalos, who called him the "dad to our cast-family, a gift to the written word, and always a friend" in a tribute to the actor on Twitter, adding that "acting with him came with a rush of love and fun." She continued, "I will treasure this man who brought Gus to life. He gave us so much laughter and deserves a rest now. We love you Michael."