How Pieper James From The Bachelor Is Using Her Platform For Good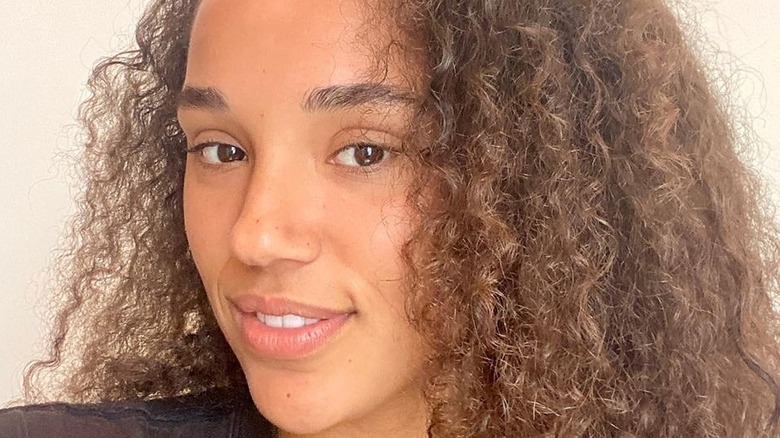 Pieper James/Instagram
In the years that "The Bachelor" and its subsequent spin-off series have been around, they have become staples within pop culture and have developed impressive fan bases. However, it's no secret that the Bachelor Nation hasn't been an especially diverse one, with the first black Bachelor, Matt James, having only just been introduced in 2021 and not a single show focusing on anything other than heterosexual relationships (via NBC News). 
However, while some diversity should have been integrated into the franchise long ago, many fans — as well as the production team — have adopted a sort of "better late than never" philosophy, and it would appear that James has played a huge part in awakening the team behind the Bachelor franchise.
And, indeed, it's not just the shows' hosts who are injecting some wokeness into the episodes — it's the contestants, as well. From Katie Thurston, the contestant-made-showrunner who was open about her sexuality and masturbation habits (via Refinery29), to the newbie Pieper James, who's perhaps one of the most woke contestants to grace the Bachelor Nation.
Pieper James has a lot going for her
It's pretty standard for contestants who were eliminated from the show to subsequently be invited onto spinoff series, such as "Bachelor in Paradise." And, while Matt James' season of the Bachelor is long over, there's one eliminated contestant and "Bachelor in Paradise" star that we've got our eyes on: Pieper James. While she made appearances on two separate "Bachelor" shows, fans might not have truly gotten the chance to get to know her. But, as it turns out, she's pretty spectacular!
Pieper James is a 23-year-old graduate student living in New York City who, according to her LinkedIn, is getting her master's degree in marketing from DePaul University. She is also working as a model for Q6 and 10 MGMT, according to her Instagram. James loves luxury cars and "dreams of owning a Rolls Royce one day," per ABC. She also claims to be quite close with her family and is best friends with her grandmother.
While James is obviously stunningly gorgeous and loves to post the occasional thirst trap online — who doesn't? — this has in no way interfered with her penchant for using her platform to share socially aware content.
Here's how she uses her platform to raise up black voices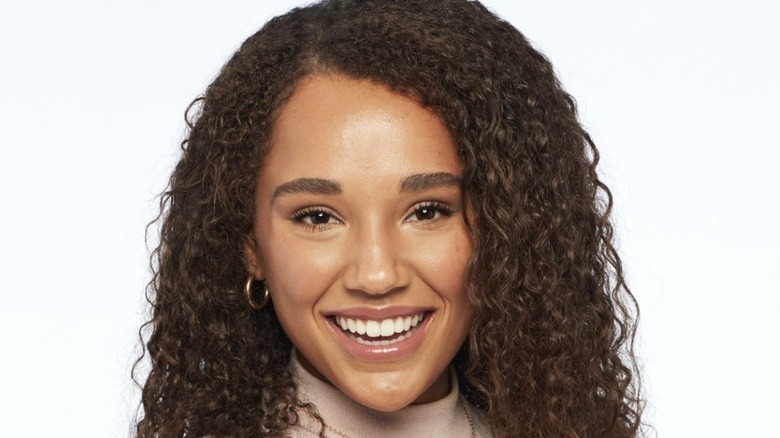 ABC/Craig Sjodin
On her Twitter account, Pieper James describes herself as an advocate, activist, ally, and leader. The tweet that's pinned to the top of her page is one that reveals quite a bit about her. It reads, "Today we let out a sigh of relief, tomorrow we continue to fight for change. Still standing together. You with us?" James has also shared and retweeted a gamut of politically charged tweets, many of which show support of Black voices and social justice. Some of these tweets include content covering Breonna Taylor and George Floyd's deaths, xenophobia, immigration, vaccinations, and Black Lives Matter. 
She also uses her platform to show her support of Black-owned businesses. For example, per Bustle, James recently promoted a black-owned juice shop, Rose + Lincoln, in Portland, Oregon. Furthermore, James enjoys sharing the occasional makeup and skincare routines. When she does so, however, she makes sure to shed light on black-owned beauty brands, such as Beauty Bakerie and Juvia's Place. However, she claims not to be a "beauty person" and asked in an Instagram post for "your favorite black-owned cosmetic brands" as she is "always on the lookout," she wrote.
We're calling it: Pieper James is one to definitely look out for in the future, whether she's on the cover of Vogue or making waves with her activism.