The Truth About Oprah Never Taking A Vacation Alone With Stedman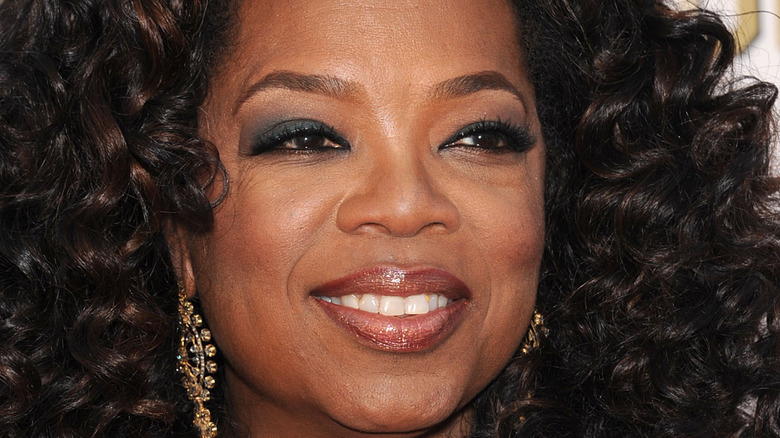 DFree/Shutterstock
Oprah Winfrey is the perfect example of an independent woman. According to USA Today, Oprah has never been married although she has been in a relationship with Stedman Graham for over thirty years. On never marrying, Winfrey shared, "In 1993, the moment after I said yes to his proposal, I had doubts. I realized I didn't actually want a marriage. I wanted to be asked," Winfrey wrote. "I wanted to know he felt I was worthy of being his missus, but I didn't want the sacrifices, the compromises, the day-in-day-out commitment required to make a marriage work. My life with the show was my priority, and we both knew it."
Sure, the couple has never tied the knot, but they have been committed to one another for decades. She believes that if they would have gotten married back when he first proposed, their relationship would have been over by now (via ET Online). Somehow, they've been able to stay together through it all.
Winfrey's relationship isn't something we hear much about in the media. The business empire she has built for herself is often at the center of the conversation, and rightfully so. However, when we learn new tidbits about her relationship with Graham, it is always fascinating. Things got especially interesting when she shared that they have never taken a vacation alone together!
Her BFF always tags along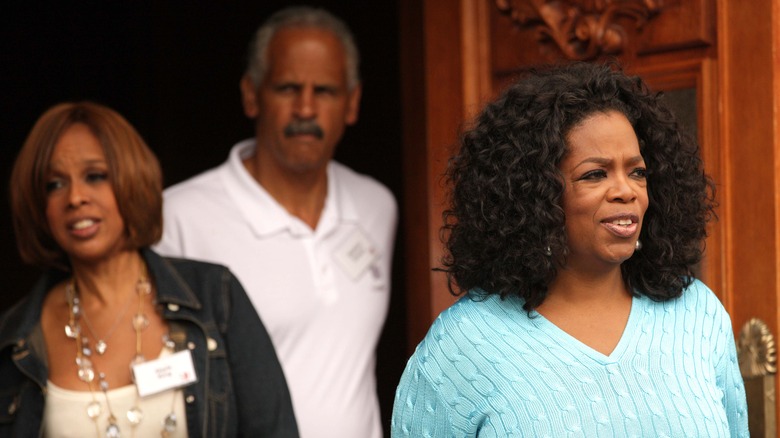 Bloomberg/Getty Images
When you think of Oprah and her life partner, your mind likely goes to Gayle King instead of Stedman Graham. The dynamic duo have been best friends since they met in their 20s (per Showbiz Cheat Sheet). They connected while working at the same Baltimore news station, but really bonded when Winfrey invited King over to take shelter during a snowstorm. On their friendship, King shared, "We became friends that first night because for the first time, I met somebody who I felt was like me," she continued, "I'd never met anybody like that. Certainly not another black girl." (via O, The Oprah Magazine).
It's clear these two have a special bond. That bond extends to every vacation the media mogul takes. According to Daily Mail, after King went through her divorce in 1993, the "CBS Mornings" co-host started tagging along with her best friend and her partner on every trip they took together. 
On the interesting dynamic, King shared, "The three of us have had a wonderful time. If I was the third wheel, I didn't know it!" She continued, "If Stedman didn't like me, that would've been tough." Oprah adds, "If Stedman didn't like you, Stedman wouldn't have lasted," she said. "Husbands and boyfriends come and go. Best friends last forever." Now that is true friendship!