Why Rumors Are Flying Over Shailene Woodley's Recent Instagram Post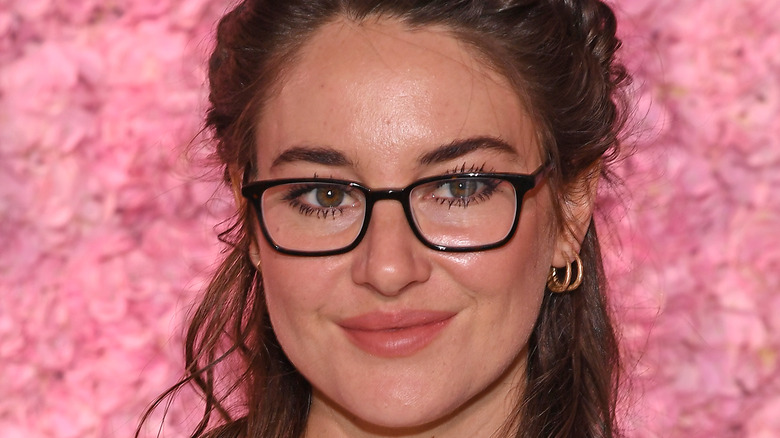 Pascal Le Segretain/Getty Images
Baby fever is in the air! From Kylie Jenner and Travis Scott's highly anticipated second baby announcement, to Olivia Munn and John Mulaney's unexpected first, and of course, the birth of Scarlett Johansson and Colin Jost's first child; it seems like everywhere we look, our favorite celebrities are growing their families. Well, recent rumors have suggested that there might be a new celebrity who's joining the club of prospective moms, and we can't help but be intrigued by the idea.
Actress Shailene Woodley recently took to Instagram to share a cryptic photo that fans are speculating could possibly be a pregnancy announcement. The photo in question is a black and white photo of a pair of baby feet, which she shared on her Instagram Story. The post went without any context, caption, or explanation, so we can't blame people for being confused and quick to assume that it's an announcement of some sort (via Page Six).
Is Shailene Woodley pregnant?
Shailene Woodley has been secretive about her personal life in the past. The 29-year-old actress dated NFL star Aaron Rodgers for a while before telling the public about it — and before we even had time to wrap our heads around the relationship, they announced that they were engaged. "Yes, we are engaged," Woodley confirmed on Jimmy Fallon's talk show. "But for us, it's not new news, you know? So it's kind of funny. Everybody right now is freaking out over it and we're like, 'Yeah, we've been engaged for a while,'" (via Us Weekly). Therefore, it wouldn't be totally out of the realm of possibilities for Woodley and Rodgers to cryptically be hinting towards having a baby together.
On social media, fans are absolutely buzzing over the rumors. One user wrote on Twitter, "IS SHE A MOM? IS THAT A RANDOM BABY? WHO IS THAT? DID SHAILENE WOODLEY HAD A BABY AND NO ONE KNEW? I NEED SOME INFORMATION HERE." Another person wrote, "Oh how awesome would that be!! Big fan of hers!!" Time will tell if the couple has welcomed a little bundle of joy!