The Reason Prince Harry And Meghan Markle Completely Changed Their Website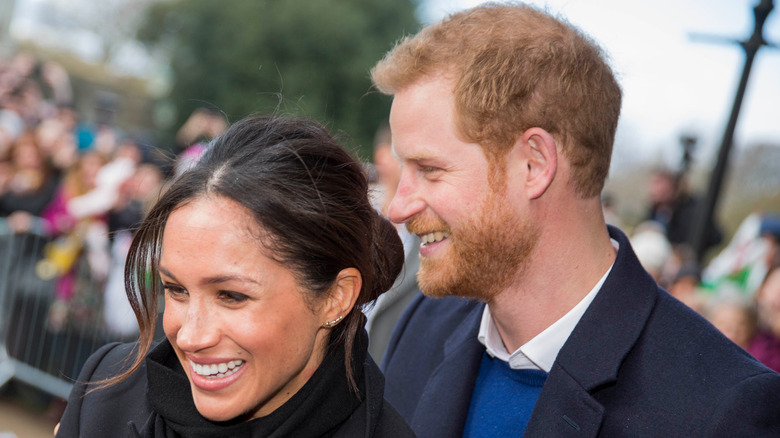 ComposedPix/Shutterstock
With the 20th anniversary of the 9/11 terrorist attacks having occurred this past Saturday, it's clear that it was not just America who felt the aftermath of these vicious attacks, but the entire world.
Various important British figures have shown their support and respect towards those who lost their lives on 9/11. Queen Elizabeth, for example, requested that the "The Star-Spangled Banner" be played during the Changing of the Guard on the morning of September 11. While she wasn't present at the event, she did release a statement, sharing her thoughts and prayers for those who lost loved ones as well as survivors, first responders, and family members (via Page Six). In addition, Prime Minister Boris Johnson shared his sentiments on the occasion, saying, "The fact that we are coming together today — in sorrow but also in faith and resolve — demonstrates the failure of terrorism and the strength of the bonds between us," per The Guardian. 
Furthermore, Prince Harry and Meghan Markle decided to publicly share their support and thoughts for the momentous occasion, paying tribute to the victims of 9/11 via their Archewell website.
Here's how the Duke and Duchess showed their support on 9/11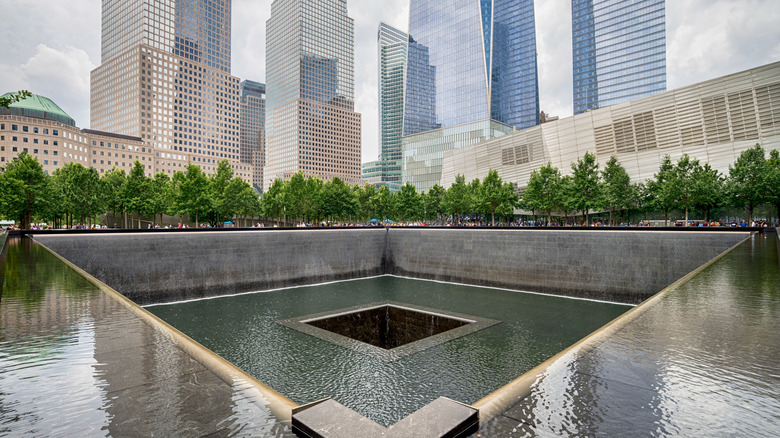 anderm/Shutterstock
Prince Harry and Meghan Markle's Archewell website, which was created by the famous couple, supports their foundation through donations and awareness. Archewell's "core purpose is to uplift and unite communities — local and global, online and offline — one act of compassion at a time" with projects and partnerships that include the Center for Humane Technology, The Loveland Foundation, The World Central Kitchen, and more, per their website. But on Saturday, September 11, 2021, Harry and Meghan decided to make some major changes to the website for the day in order to show their support towards the 9/11 victims.
According to The Daily Mail, the Duke and Duchess' homepage, which is normally dedicated to their Archewell Foundation, was instead totally blacked out. In its place, there was nothing but white text reading "In Memoriam, September 11, 2001" followed by rows of the names of the many victims.
As a result of the September 11 terrorist attack, which is considered to be the deadliest of all time, 2,977 people lost their lives. 246 of those people were on the four planes that crashed into the Twin Towers, 2,606 were in the World Trade Center and surrounding areas, and 125 were at the Pentagon. All of those names were mentioned on Harry and Meghan's website, minus the 19 hijackers who died (via iNews).