Why Nolan Gould Panicked When He Heard A Character Was Going To Die In Modern Family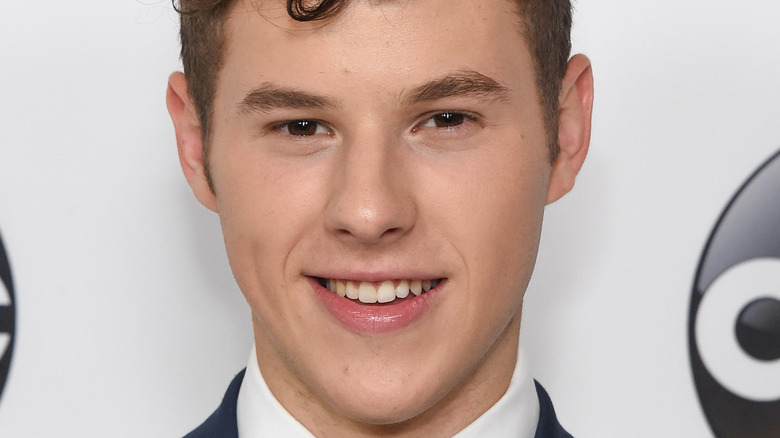 DFree/Shutterstock
After 11 seasons, the ABC sitcom "Modern Family" finally came to a close in April 2020 (via Good Housekeeping). Even though the show was still garnering hit ratings, co-creators Christopher Lloyd and Steven Levitan's decided to end the show (via ScreenRant). Although audiences were saying goodbye to the "Modern Family" family, Lloyd and Levitan had a much more positive outlook on bringing the show to a close.
"The best endings are actually beginnings that don't try to put a period on a series. To finish everybody with a great final line or we somehow tell the audience what is going to happen to them for the rest of their lives is a mistake," Lloyd told The Hollywood Reporter. "The series is going to live on, the characters are going to live on in the audience's mind, so it may be best to ... let the audience imagine them on those paths and almost let the series live on in each individual viewer's mind."
As the show came to a close, Lloyd and Levitan even aired a little bit more on the dramatic side when (spoiler) Claire and Mitchell's mother – and Jay's ex-wife – DeDe, passed away on the show in Season 10. However, when actor Nolan Gould – who played Luke Dunphy on the show – got wind of a death in the family, he thought it could be him who was eliminated (via Hollywood Life).
There was death in the Dunphy family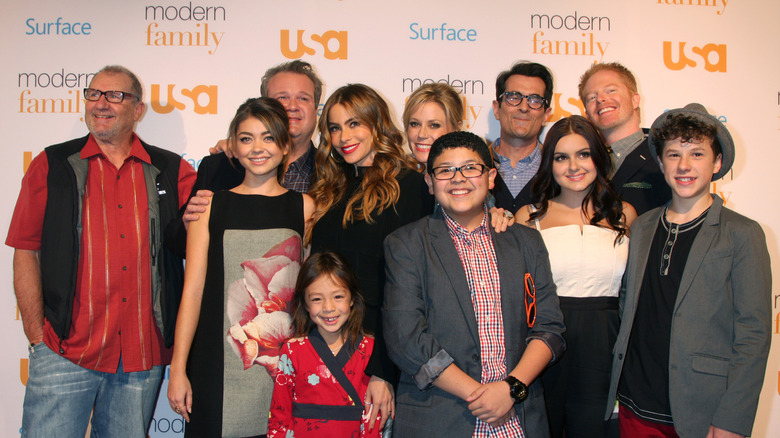 Kathy Hutchins/Shutterstock
Although the creators of "Modern Family" knew at the beginning of the season that DeDe was going to die in an episode, not all of the actors were in on it.
"I didn't know who was going to die until a few days before we shot the episode!" Nolan Gould told Hollywood Life. "I learned someone was going to die at the beginning of the season when the producers announced it to the media. But I was in the dark about who until we read the first draft at the table read right before we started shooting."
And while a teenager's death does seem like pretty heavy material for a show like "Modern Family," Gould's mind still jumped to the possibility that it was him who was getting the ax.
"First thing I thought when I read the headlines about a significant character dying this season was, 'Uh oh, it's definitely me.' That's just where my mind goes as an actor," Gould explained. "I actually called my agents after I read the news to see if they had heard any rumors about who was going to die. They didn't. It was a long two months until I found out I was safe. I mean, to be honest, I'm not sure I'm out of the woods yet. There's still six months of filming left."
Obviously, Gould was spared, although it's interesting to think about how a show like "Modern Family" might have handled his death.