What Chris Cuomo's Return To CNN Has Really Been Like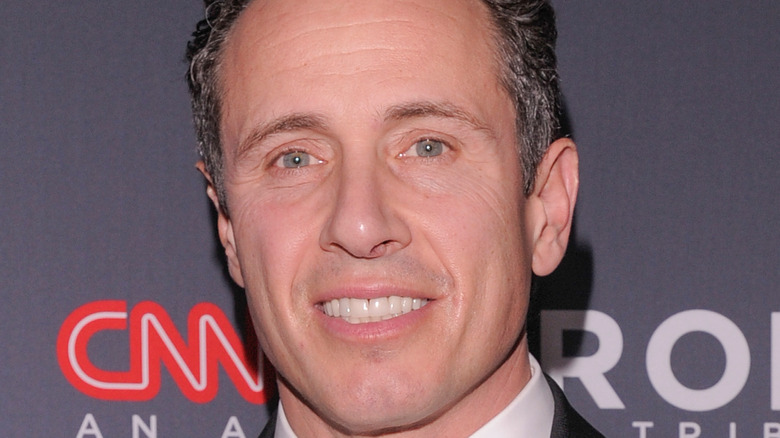 lev radin/Shutterstock
CNN's Chris Cuomo announced that he would be taking a week off from hosting "Cuomo Prime Time" in order to celebrate his August 9 birthday. According to the anchor, he takes his birthday off "every year," and it's something that he was "looking forward to" (via TheWrap). But the public doesn't seem as convinced of the alleged innocence of Cuomo's vacation — in fact, many seem to believe that Chris might have taken the week off in order to allow for the dust to settle in regards to his brother's sexual harassment scandals. 
Andrew Cuomo recently announced his resignation as governor of New York, a role he held from 2011 to 2021, due to various sexual harassment allegations made against him (via CNBC). Inevitably, it's been quite awkward for Chris as a result of his brother's actions, as his spot on CNN as an anchor has meant he's been very much in the public eye throughout the duration of the scandal. Therefore, perhaps it's not much of a surprise that Chris took his vacation when he did.
Chris Cuomo admitted to advising his brother over the scandal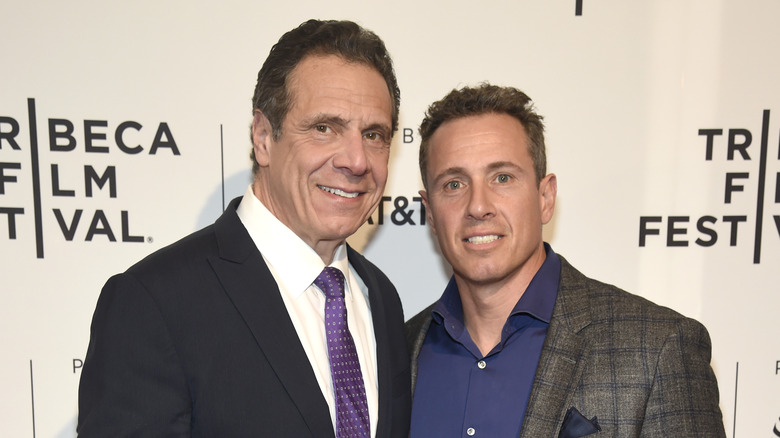 Kevin Mazur/Getty Images
Chris Cuomo received his own collection of raised eyebrows as a result of the role he played in advising Andrew Cuomo. Back in May, The Washington Post reported that Chris advised his brother on what to do in light of the scandal, allegedly encouraging him not to step down at the time. Chris reportedly acknowledged that he did, in fact, advise his brother, but that it's been a difficult situation because CNN has strongly discouraged him from publicly addressing anything regarding his brother. He also expressed feeling a sense of familial obligation in advising Andrew (via The Washington Examiner).
According to a spokesperson via CNN, "Chris has not been involved in CNN's extensive coverage of the allegations against Gov. Cuomo — on-air or behind the scenes," they explained. "In part because, as he has said on his show, he could never be objective. But also because he often serves as a sounding board for his brother." The spokesperson added that Chris is fully aware that it was inappropriate for him to advise Andrew in any way regarding the situation, and will "not participate in such conversations going forward," (via The Hollywood Reporter).
Chris Cuomo's viewership has declined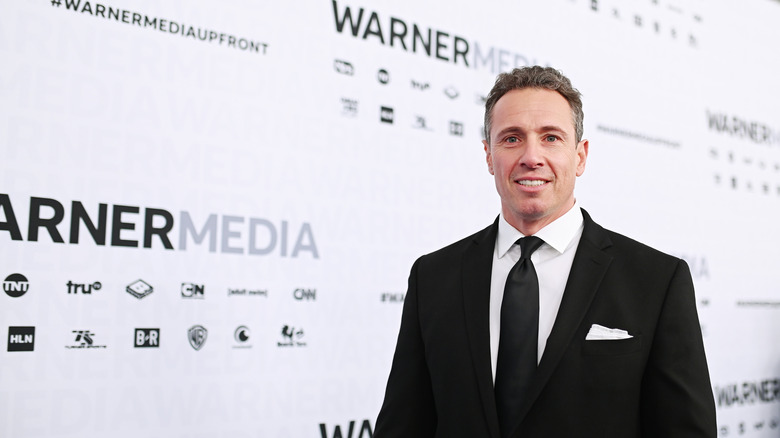 Mike Coppola/Getty Images
On his return show after his vacation, needless to say, things were a bit awkward for Chris Cuomo. He took time to address Afghanistan and COVID-related updates, seemingly stalling before getting to the elephant in the room. He started off by thanking his friends and family for their patience, including his brother Andrew Cuomo. "The situation is unlike anything I could have imagined. And yet, I know what matters at work and at home," he explained. "Everyone knows you support your family. I know and appreciate that you get that. But you should also know I never covered my brother's troubles because I obviously have a conflict, and there are rules at CNN about that," Cuomo added, per The Washington Examiner.
According to Nielsen Media Research data, Chris' viewership has been seriously affected as a result of the entire situation — but more specifically, he has lost a chunk of his female viewership. The study showed that "Cuomo Prime Time" experienced a 21% decline of female viewers in the weeks after Andrew's resignation (via The Washington Post).
Only time will tell what Chris' future at CNN — and in journalism all together — will look like, and how much of an effect his brother's scandal will have on the people around him.