How John Mulaney's Ex-Wife Is Coping After Their Split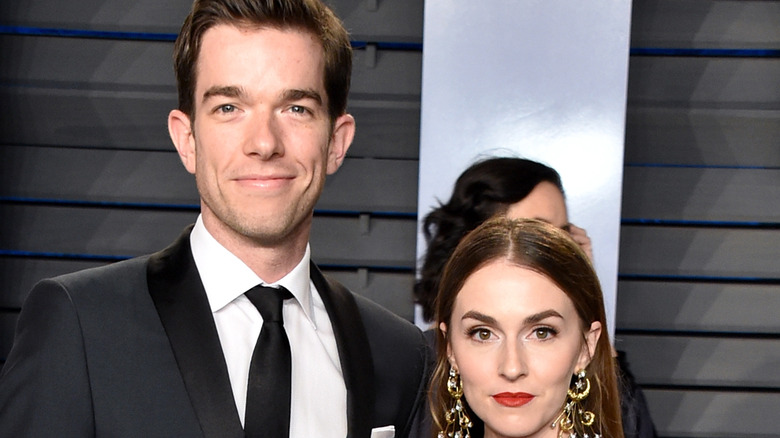 John Shearer/Getty Images
The internet turned on formerly beloved comedian John Mulaney following the news that he's expecting a baby with his new girlfriend, actress Olivia Munn. As E! News notes, the couple was spotted out together for the first time just a few days after Mulaney confirmed the pregnancy and, by extension, their long-rumored relationship. This marks just the second time they've even been seen in public together, following a low-key lunch date in June. "Their relationship moved pretty quickly," an insider advised, adding "but [they] are really happy and excited about the baby." Mulaney split from wife Anna Marie Tendler earlier this year and was linked to Munn shortly after.
Mulaney opened up about the relationship with Seth Meyers during an interview on his late-night talk show. "I got into this relationship that's been really beautiful with someone incredible who has like, dealt with the non-coked up Bambi version of me and that's been very incredible and she's kind of held my hand through that hell," he said (via People). The timeline is slightly questionable, with Mulaney admitting to Meyers, "I went to rehab in September, I got out in October, I moved out of my home from my ex-wife... Then in the spring I went to Los Angeles and met and started to date a wonderful woman named Olivia." Much of social media's ire was on Tendler's behalf, with Mulaney painted as the villain in the situation. 
Now, she's using the opportunity to sell her artwork in an impactful way. 
Anna Marie Tendler is channeling her feelings into art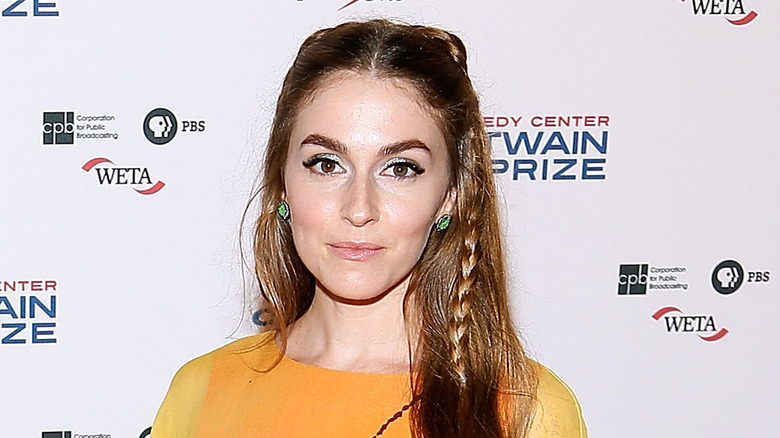 Paul Morigi/Getty Images
According to Page Six, Anna Marie Tendler is focusing on work amidst her painful divorce from husband John Mulaney. After he discussed their relationship at length, both in his stand-up shows following the comedian's most recent rehab stint and in conversation with Seth Meyers, Tendler is putting her feelings into art, too. 
The upcoming exhibition "Rooms in the First House" seemingly showcases her fractured state of mind in the aftermath of the couple's messy breakup. The multidisciplinary artist is exhibiting photographs from the series at the Other Art Fair in Santa Monica, which is being held Sept. 23-26, 2021. Described on her official website as "a portrait project exploring the multitudinous versions of self confined within one body," Tendler herself is the sole focus of the images, amid varying backdrops. This is, according to the fair, "her largest artistic endeavor to date." 
Tendler reportedly works from her Connecticut home, where she created images such as "Dinner in March," which features the artist dressed all in white, sitting alone at a candlelit dinner, and gazing longingly at an empty chair across from her. Another shot sees Tendler perched on the edge of a bed staring sadly into the distance. Many of the featured photographs seem to communicate a haunting sense of malaise and isolation on Tendler's part, while, in others, she's smiling.
When her shock split from Mulaney, following six years of marriage, was announced back in May, Tendler admitted in a statement, "I am heartbroken that John has decided to end our marriage."