K-Pop Group BTS Nearly Went Into A Very Different Music Genre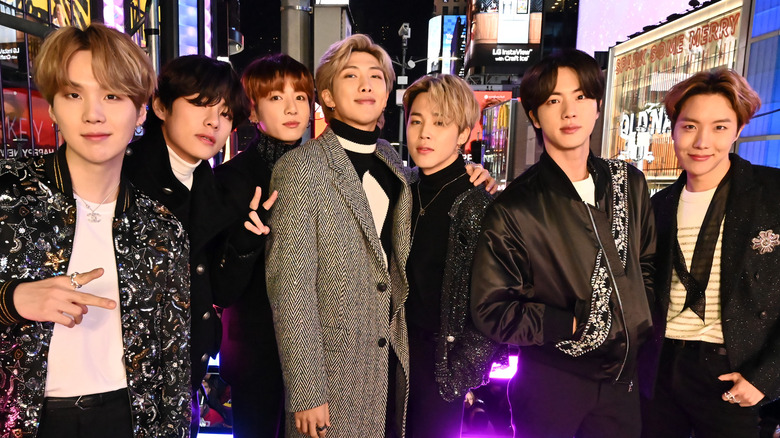 Astrid Stawiarz/Getty Images
BTS is a worldwide phenomenon. The Hollywood Reporter noted that they frequently break their own records with each new music video posted on YouTube, and brought in an eye-watering $130 million in merchandise sales in 2019 alone. The group also accounts for $4.65 billion of their native South Korea's GDP. BTS is the first band since The Beatles to land three albums at No. 1 on the Billboard 200 chart. Unlike the beloved Brits, however, the vast majority of their output is in Korean, which makes their ascent even more impressive. 
BTS has fought incredibly hard to become the flawless performers they are now, with group leader RM explaining, "We have to consider ourselves not just better [than other K-pop acts], but the best." He added, "When we're out there on that stage, we're there to conquer. We think we're the ones." Originally put together as a group in 2012 by legendary producer "Hitman" Bang of Big Hit Entertainment, the seven members of BTS know how lucky they are to be in this position. Although BTS is an institution nowadays, they were almost very different. 
BTS was almost a hip-hop group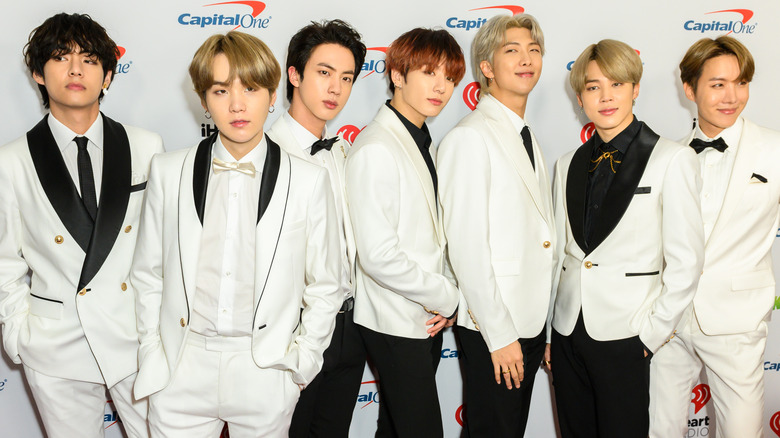 Silvia Elizabeth Pangaro/Shutterstock
Although they're predominantly known as a pop group with fun little rap interludes, typically from RM whose moniker quite literally means "rap monster," BTS was originally going to be full-on hip-hop, as per Cosmopolitan. In fact, CNN pointed out it actually took a while for the band to find their sound. When BTS' first video for "No More Dream" was released in 2013, the hip-hop influence was much clearer. It also wasn't exactly the best calling card for a band who'd go on to dominate the music scene worldwide. The seven members were presented as cheeky bad boys, flashing their abs while clad in gold chains, bandanas, and even eyeliner. The track was also borderline aggressive, with none of the trademark BTS sweetness on display. 
Unsurprisingly, it didn't do too well, even at home, where "No More Dream" debuted at No. 84. The most successful K-pop bands, such as EXO, were tamer and considerably more vanilla. In their own 2013 release, "Wolf," they growled like the titular animal and professed their love for the woman who'd tamed their animal instincts. Although hip-hop influenced, the song was worlds away from "No More Dream." Thankfully, BTS differentiated themselves through social media, where the various members got real with fans, creating the close relationship that's now a key part of their unique selling point. Likewise, once BTS began incorporating EDM into their songs, everything changed. These days, we couldn't imagine them any other way.