The Surprising Nickname BTS Member RM Used To Go By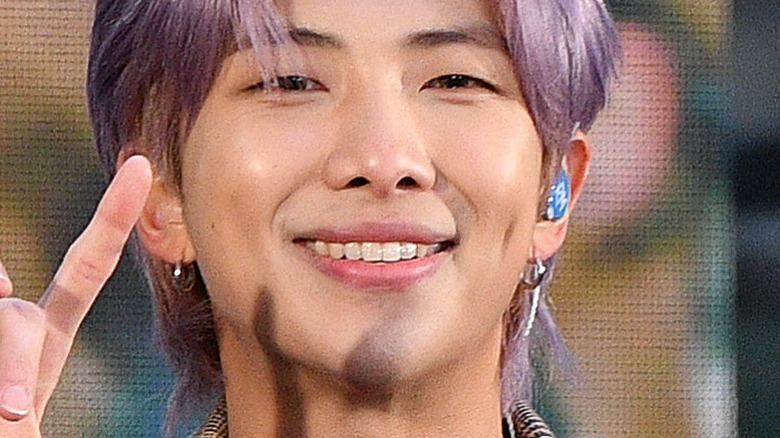 Dia Dipasupil/Getty Images
BTS are a worldwide phenomenon, ushered from debut stage to magazine covers to the top of the charts by their leader RM. The only member of the group, whose full title is Bangtan Sonyeondan, that can speak English fluently, RM also takes the point in interviews, as Time notes. Of their meteoric rise, he shrugged, "We're just a normal group of boys from humble backgrounds who had a lot of passion and a dream to be famous." 
The talented singer-songwriter and quick-fire rapper's real name is Kim Nam-joon, but RM is obviously what millions of fans know the group leader as worldwide. That is, unless you're one of the people lucky enough to call him Joon, Joonie, or Namjoonie, as Stylecaster reports. Still, RM fits him perfectly, in the same way BTS fits the group like a sherbet-colored suit, which is why it's shocking to learn that there was a time in his career when RM went by an entirely different moniker.
RM had an entirely different stage name while part of the underground scene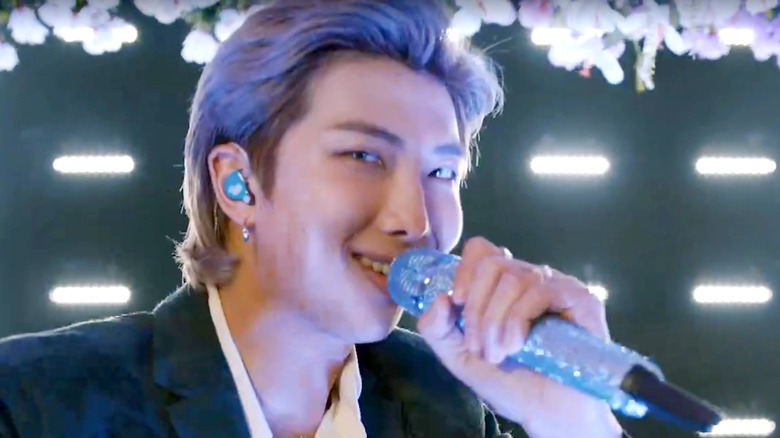 Theo Wargo/Getty Images
RM met legendary producer "Hitman" Bang, of Big Hit Entertainment, when he was just 16 years old and thankfully Bang instantly recognized the young man's potential (via Time). As Cosmopolitan notes, long before the two crossed paths, when RM was working away in the Korean underground music scene, he went by the funky-sounding name "Runch Randa." According to a 2017 post on a BTS fan-site, via Soompi, "Rap Monster" was chosen while he was still new to Big Hit. RM explained, "It was a stage name that I naturally came to be called among our company family members and my members, after a line in a song I'd made as a trainee, and I think I became very fond of it." 
However, a few years after releasing music under the moniker following BTS' debut in 2013, RM realized "Rap Monster" was a bit long and shortened his stage name to "Rapmon" and "RM." Likewise, the BTS member admitted to quickly realizing "Rap Monster" didn't fit the work he was doing. As a result, he decided RM was more fitting "in accordance with the music I'm aiming for" while, similar to the acronym BTS, representing "a wider spectrum," noting he wants to create art "with an unrestricted and open mind and view." RM changed his stage name officially from that point forward, in November 2017. According to Billboard, "Rap Monster" trended worldwide on Twitter following RM's announcement, in keeping with his band's vice-like grip on pop culture.