Inside Courtney Throne Smith And Norm Macdonald's Relationship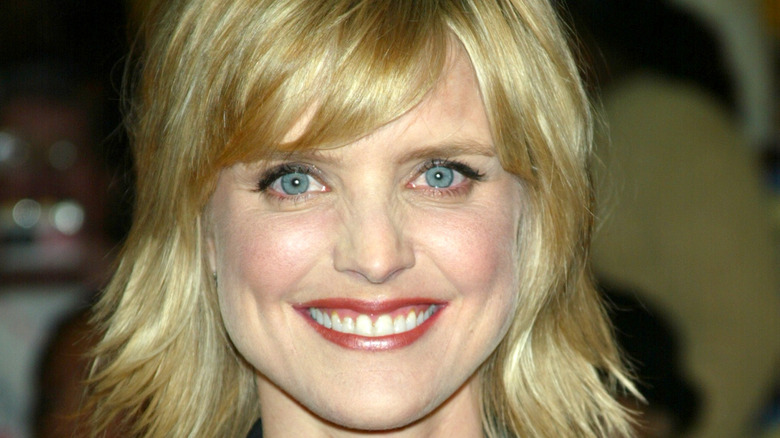 DFree/Shutterstock
On Tuesday, September 14th, "Saturday Night Live" alum Norm Macdonald died at just 61 years old (via CNN). The comedian's death followed a private battle with cancer. His friend Lori Jo Hoekstra said in a statement, "He was most proud of his comedy. He never wanted the diagnosis to affect the way the audience or any of his loved ones saw him. Norm was a pure comic. He once wrote that 'a joke should catch someone by surprise, it should never pander.' He certainly never pandered. Norm will be missed terribly."
Macdonald's will be remembered for his many contributions to the world of comedy. He is widely remembered for anchoring the beloved "SNL" "Weekend Update" segments, which he did from 1994 to 1998. He also starred in his own series "The Norm Show" from 1999 to 2001, and appeared in the films "Dr. Dolittle 2," "Jack and Jill," and "The Animal" (via IMDb). In addition to his stellar scripted comedy, Macdonald had several hilarious appearances on late-night series. One of his most memorable guest spots was alongside actress Courtney Thorne-Smith (via The Hollywood Reporter).
Courtney Thorne-Smith witnessed one of Norm Macdonald's funniest sets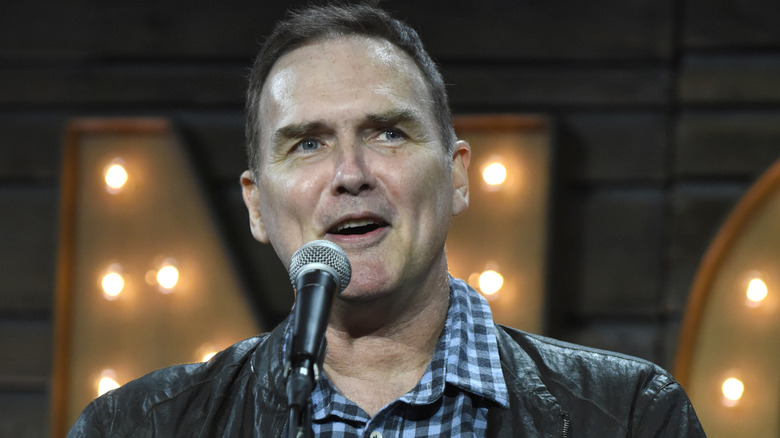 Tim Mosenfelder/Getty Images
In 1997, Norm Macdonald appeared on "Late Night with Conan O'Brien" along with actress Courtney Thorne-Smith (via The Hollywood Reporter). At the time, Thorne-Smith was promoting her upcoming film "Chairman of the Board," which she starred in alongside famed comedian Carrot Top. Naturally, O'Brien had to joke around with the actress about her new project and asked her if there would be any romantic scenes. Thorne-Smith replied, "It's like [the erotic drama] '9½ Weeks' — but Carrot Top," and Macdonald decided to get in on the fun.
He asked, "Is it call nine and a half seconds?" before adding, "Because he's a premature ejaculator," which sent the audience into laughter. He pushed things even further when he added, "I know what it is going to be called. If it's got Carrot Top in it, do you know what a good name for it would be? Box Office Poison. I'm going to go see it for Courtney." 
After Thorne-Smith shared that the film would be called "Chairman of the Board," Macdonald earned his biggest laugh of the night with the quip, "I bet the Board is spelled bored." While at the time, Thorne-Smith was just enjoying another routine guest appearance on a late-night series, Macdonald's unexpected brings a whole new meaning to the memory.