Why Paula Jones Is Fuming About Her Portrayal In Impeachment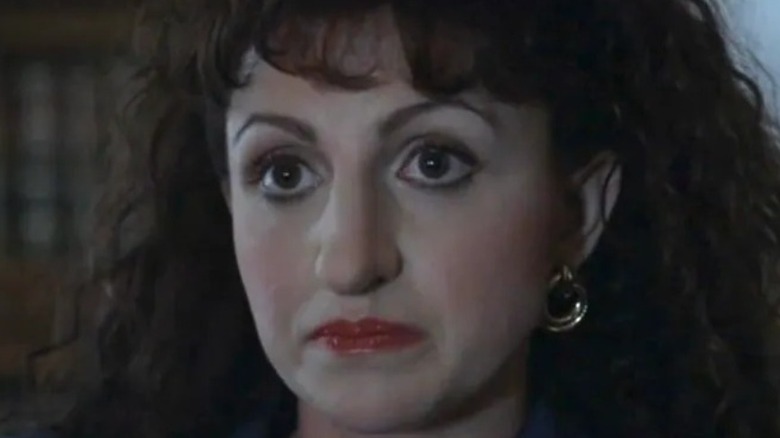 FX
Ryan Murphy's most anticipated project to date, "Impeachment: American Crime Story," is finally upon us and the reviews are, for the most part, pretty positive. With a 67% rating on Rotten Tomatoes, the 10-part series has clearly managed to capture audience attention. Following the infamous Bill Clinton scandal, which saw the then-president impeached once his affair with White House intern Monica Lewinsky was exposed, "Impeachment" boasts a starry cast including Sarah Paulson, Beanie Feldstein, and Annaleigh Ashford.
However, the show hasn't been without controversy. In particular, Paulson came under fire for gaining weight and wearing a fat suit to play whistleblower Linda Tripp. In a wide-ranging chat with the Los Angeles Times, the actress, who's long been a muse for prolific producer Murphy, admitted she might have approached the role wrongly. As Paulson acknowledged, "I regret not thinking about it more fully." Ashford might find herself in a similar position shortly, since her real-life counterpart is taking issue with the Broadway breakout's portrayal. 
Paula Jones wasn't involved in the project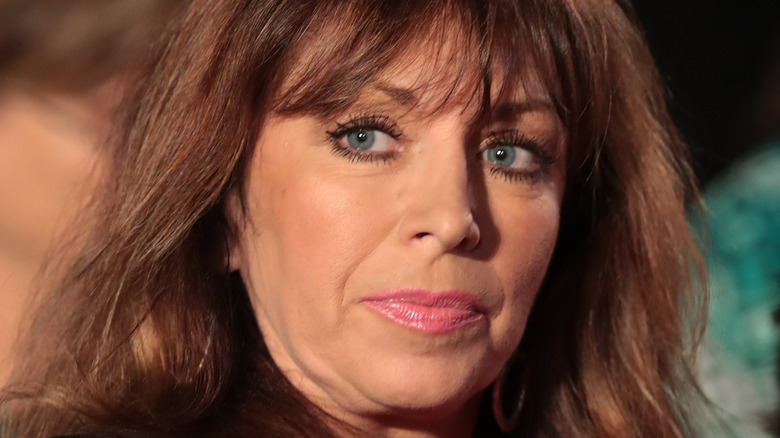 Scott Olson/Getty Images
According to People, during a recent interview on "Inside Edition," Paula Jones took aim at what she deemed the unflattering portrayal of her contained in "Impeachment: American Crime Story." Annaleigh Ashford plays the former Arkansas state employee who sued Bill Clinton in 1994, claiming he had exposed himself to her during Clinton's gubernatorial reign. Although they ultimately settled out of court for $850,000, the case subsequently led to Clinton's affair with intern Monica Lewinsky being revealed to the world. Jones railed against how she's portrayed on the show, arguing, "The part that I saw about me, most of it was inaccurate." She added, "It was almost cartoonish-y." In particular, Jones took issue with a sequence involving her husband looking for a job on TV midway through the lawsuit, which she described as "so far from the truth." 
According to Jones, nobody involved with "Impeachment" contacted her to discuss the show, which she reckons meant the characterization was always going to be off. Of Lewinsky, she opined "people want to hear her story" while Jones, in her view, has "always been shunned and made fun of." Jones previously claimed she was left out of the #MeToo movement, too. Ashford, meanwhile, admitted to Vanity Fair she was worried about making Jones "a caricature." The Broadway star argued, "Sometimes in real life they feel a little bit larger than life, and she is one of those people."