Nailed It Season 7 - Details We Know So Far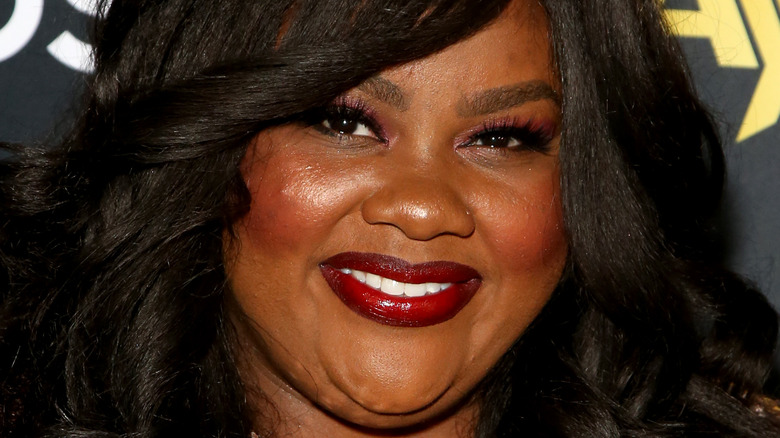 Gabe Ginsberg/Getty Images
While Netflix is well known for its original scripted programming like "The Queen's Gambit," "Ozark," and "Stranger Things," the streaming giant also has a knack for creating binge-worthy reality shows (via UPROXX). Though Netflix creates quality content across a bunch of different reality television subcategories, the platform shines the brightest in the baking genre. From "Sugar Rush" and "The Great British Baking Show" to the hilarious "Cooking on High," Netflix hosts a wide variety of quality cooking programs (via Esquire). "Nailed It" is often hailed as one of the most entertaining baking shows. The bake-off competition follows a group of amateur bakers who try to recreate complicated recipes for a shot at a cash prize.
The series initially premiered in 2018 and has amassed multiple Primetime Emmy nominations and an MTV Movie Award for best lifestyle show (via IMDb). Although Season 6 premiered only a few days ago, fans are already hungry for a seventh season.
When will Season 7 of Nailed It premiere?
On September 15, Netflix dropped the six-episode sixth season of the hit baking series "Nailed It" (via Entertainment Weekly). The season featured paranormal pastries, chocolate desserts inspired by "Nailed It" judge Jacques Torres, and confections that celebrate Black History. Considering how wildly entertaining Season 6 is, viewers are crossing their fingers that Netflix will green-light the seventh season soon. Unfortunately, you most likely won't discover if this dream will become a reality for a while. Netflix waited until three weeks before the latest season to announce it was happening (via Bustle).
If Netflix intends to continue "Nailed It," Season 7 will probably arrive soon. Although the latest season dropped in late summer, the show typically premieres in the spring. Therefore we could see another installment as soon as spring 2022. While Netflix has yet to comment on the future of the show, the series' longtime host, Nicole Byer, would love to keep making it. In a recent interview with the Los Angeles Times, she said, "I just want to keep making people laugh truly. I just want a career that spans a very long time, and then I can retire and buy a yacht!"
Who will be on Season 7 of Nailed It?
One of the best things about Netflix's hit series "Nailed It" is the host, Nicole Byer. The comedian has been part of the show since its premiere in 2018 and is a constant source of hilarity on set (via The Daily Beast). Though this show was her introduction to the world of hosting, she's been recognized for her talents multiple times. Byer was nominated in the Outstanding Host for a Reality or Competition Program category at the Emmys twice. If "Nailed It" returns for another season, Byer will definitely be back to helm the program. Along with Byer's return, resident judge Jacques Torres would certainly return to taste test the competitors' creations along with a few celebrity guest judges (visa Distractify).
Season 6 featured comedian Wayne Grady, podcast host June Diane Raphael, and musician Reggie Watts. If there is another season, Netflix is sure to book another great group of celebrities. As far as the bakers go, they will most likely remain a mystery until the show premieres. "Nailed It" typically chooses contestants from the general public, making it hard to guess who we can see in the kitchen.