LeVar Burton Has A Surprising Revelation About Trying To Host Jeopardy!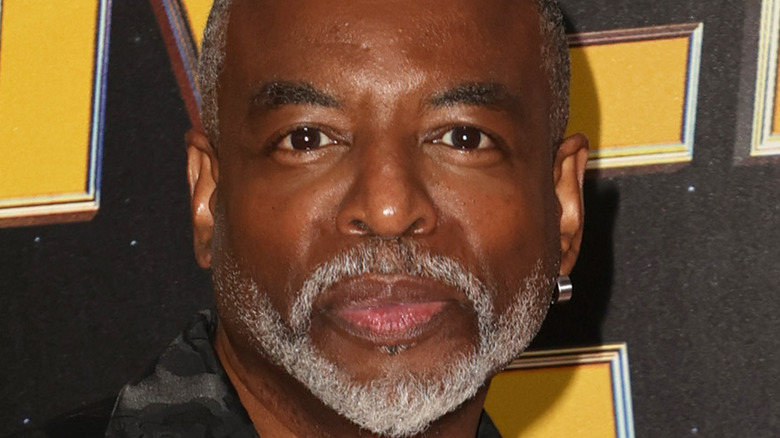 Kevin Winter/Getty Images
Who would have guessed that casting a game show host could be so difficult or generate so much controversy? "Jeopardy!" still has no permanent host at time of publication, nearly a year after the death of Alex Trebek. Producers wisely opted to hire a rotating series of guest hosts for the 2021 season rather than rushing to commit to anyone in particular. But their ultimate choice of successor — Mike Richards — proved to be an epic failure. Not only were fans outraged that Richards happened to be the show's executive producer, but they were also quick to dig up the dirt that he had a history of alleged discrimination and insensitive behavior (via Entertainment Weekly). Any other quiz show might have brushed off the scandal, but "Jeopardy!" has an academic aura that requires someone to match it.
Once Richards was taken off the show, the buzz resumed over who would be next to fill the spot. One name that came up frequently was LeVar Burton. He'd campaigned hard for the chance to host, and was a fan favorite because of his many years on "Reading Rainbow" and devotion to literacy (via NPR). He was finally chosen for a week's guest host spot towards the end of the season, which he called a dream come true. 
Now Burton is focusing on reaching a new dream — and it doesn't involve "Jeopardy!".
LeVar Burton may be hosting a new show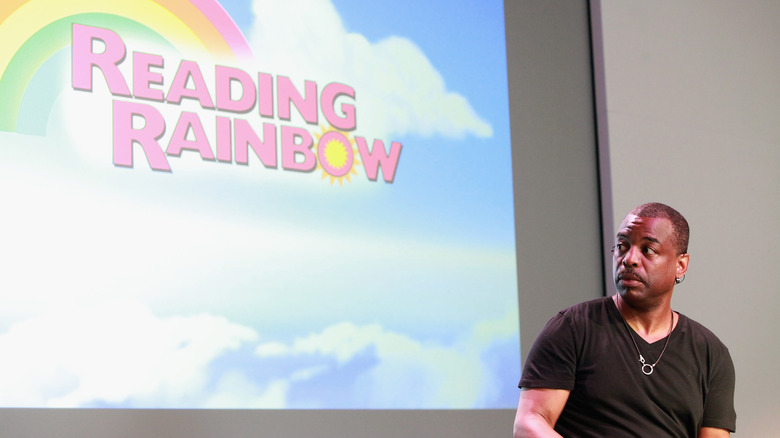 Taylor Hill/Getty Images
In a recent appearance on "The Daily Show With Trevor Noah," LeVar Burton revealed that he no longer wants the "Jeopardy!" job (via Variety). Although he appreciates the fan support, he added, "The crazy thing is that when you set your sights on something ... they say be careful of what you wish for, because what I found out is that it wasn't the thing that I wanted after all." Simply having that chance to vie for the job was enough for him.
Unfortunately, not everyone was convinced of Burton's decision. In a Twitter exchange that Burton reposted, Los Angeles Times journalist Stephen Battaglio scoffed, "Please. If offered, he would take it in a heartbeat." Burton retorted, "No, Stephen, he wouldn't." Battaglio offered an apology, but Burton wasn't having it: "No, Stephen, you don't get a pass. You made erroneous assumptions about me and made them public ... As a journalist I hope you can appreciate that any speculation about my motives or intentions is simply misinformed." 
What's next for the actor? Perhaps another hosting spot on his own show. He told Noah that he and his production company are "trying to figure out what the next game show for LeVar Burton would be." Noah suggested that he develop a game based on literature, joking, "I deserve a credit for it" if the project actually comes to pass.
"Wheel of Authors"? "Name That Book"? "The Masked Reader"? Whatever Burton decides to do, his fans are totally here for it.