Did Kanye West Really Cheat On Kim Kardashian With This Famous Singer?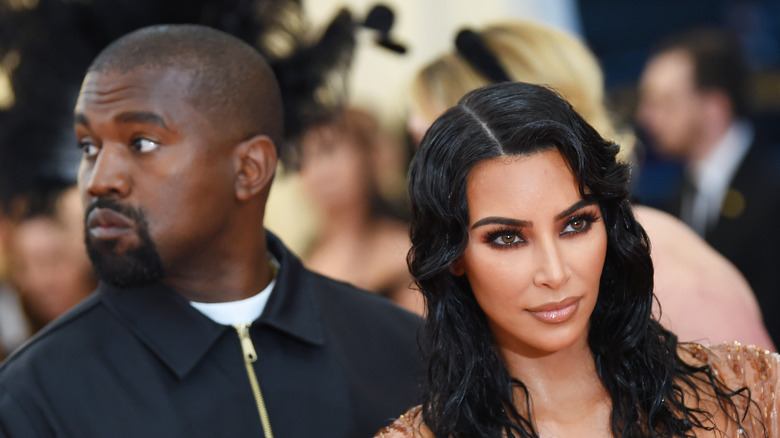 Dimitrios Kambouris/Getty Images
Kanye West's divorce from Kim Kardashian took a nasty turn when reports surfaced earlier this month that the rapper had been unfaithful during their marriage. As Page Six reported at the time, the alleged cheating occurred after two of the former couple's children were born and even served as the inspiration for "Hurricane," a song on West's latest album, "Donda." Multiple sources confirmed the track was meant as an apology to Kardashian, with one insider noting, "The song is in a way his testimony of everything he did wrong and taking accountability for their marriage breakdown." Lyrics suggest the rapper was hanging out "with a new chick" and "still playin' after two kids."
It's worth noting, however, that the "new chick" in question is reportedly not West's most recent rumored paramour, Irina Shayk. As a source clarified, "If you look closer to the lyrics, he is referring to his infidelity during his marriage with Kim, even after two kids." West and Shayk didn't hook up until Kardashian had already filed for divorce. "Hurricane" also references how the rapper rarely went home to Kardashian and their kids, and even struggled with alcohol. Regardless, Kardashian went on to have an additional two children with West. It was apparently his presidential aspirations and increasingly bizarre Twitter rants that ultimately sealed the deal for her, among other things.
West might not have been playing around with Shayk during his marriage, but new reports suggest he was hooking up with another famous lady.
Kanye West bragged about hooking up with Christina Milian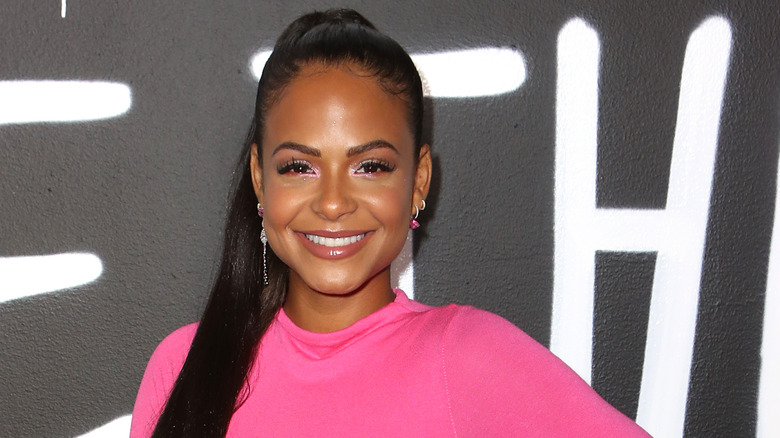 Ari Perilstein/Getty Images
According to The U.S. Sun, Kanye West may have cheated on Kim Kardashian with singer Christina Milian, judging by a bizarre rant during which he acknowledged rampant infidelity in general. According to an insider, West made the comments during his 2016 Saint Pablo tour. West actually brought Milian out on the road back in 2004, with the stars collaborating on music four years later, too. Although it's not clear whether West cheated with Milian, the two allegedly slept together a few years back, reportedly during a time when the rapper would frequently hook up with groupies too. The source recalled, "Kanye was blurting it all out during the conversation which was only witnessed by members of his team." They added, "He was opening up about cheating on Kim and freaking out, and then he suddenly announced he hooked up with Christina Milian."
Their dalliance allegedly occurred after a heavy night of clubbing. West was concerned about Nick Cannon, who was previously involved with Milian, finding out due to "bro code." He didn't share any identifying details and, according to the source, "It seemed it was all in the past, but he just wanted to spill his secrets, he was getting really manic." The rapper's team simply laughed it off, reasoning it was "just Kanye being Kanye." It remains to be seen whether Kardashian is aware of the alleged affair but she knows, at the very least, West and Milian are close.