HGTV's Good Bones Stars Reveal How To Add Finishing Touches To Your Home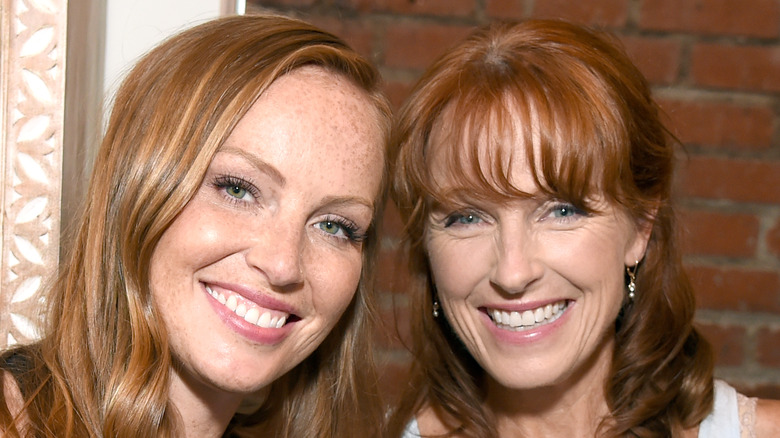 Michael Kovac/Getty Images
Ever since it began airing in 2016 (via IMDb), HGTV's "Good Bones" has been proving that you don't need to spend a huge amount of money to make a house a home. The show follows lovable mother-daughter duo Karen Laine and Mina Starsiak Hawk as they turn neglected properties in their hometown of Indianapolis into stunning family abodes. The ladies are always happy to share their home renovation tips with fans of the show, too, with Hawk telling Indianapolis Monthly that families looking to renovate should try to do as much themselves as possible. 
She warned to stay away from "bigger-budget" items like kitchens and bathrooms. Anybody looking to refresh their space without breaking the bank should follow in the footsteps of Hawk's friend, who "took up their rolled-vinyl laundry-room floor and painted tile on it." According to the "Good Bones" star, the move "cost them $150 and it looks incredible." As she acknowledged, "Depending on your skill level, that's fun." Elsewhere, Hawk and her "Good Bones" team have plenty of other fun suggestions to give your home some quick updates.
There's no need to break the bank with these touches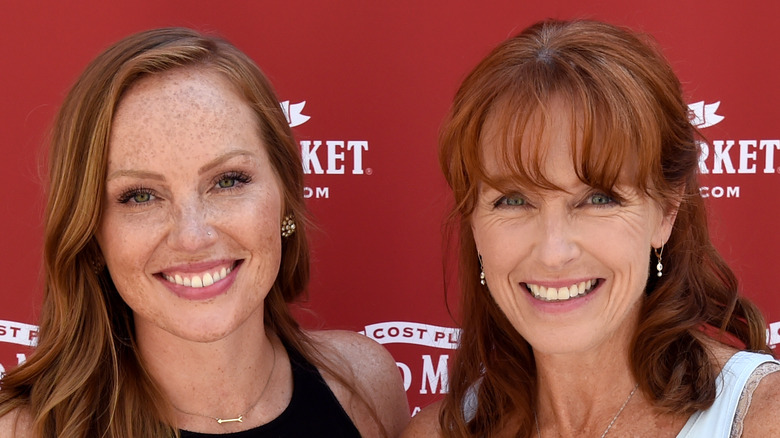 Michael Kovac/Getty Images
Karen Laine and Mina Starsiak Hawk of "Good Bones" are happy to help us refresh our homes, even if we can't afford to pay for their services. They told Realtor that, if you want to make a room look homier without going to too much trouble, invest in fake plants rather than real ones. Hawk explained, "It's all I have in my house. They don't need to be watered, and they don't need to be transplanted." Put real flowers in more visible areas, and sprinkle in fake ones elsewhere so you can add a pop of color without worrying about having to actually take care of them. 
Similarly, wallpaper on a plain staircase also adds "a little bit of style," as Hawk noted. And, as Laine points out, using the precut peel-and-stick variety is also mess-free. Likewise, darker wood will hide blemishes on stained floors. Paneling on walls, particularly in the bedroom, gives an art deco flourish, with bright paint colors providing a contrast if you're concerned about making the room too dark overall. As for making small spaces feel a bit funkier, Hawk and interior designer MJ Coyle suggested hanging decorative medallions over chandeliers on the ceiling, which doesn't take up space but provides an eye-catching and elegant touch to any room, regardless of size. 
Suffice to say, there's plenty you can do to freshen up your space right now.