Do Blake Shelton And Ariana Grande Get Along Well?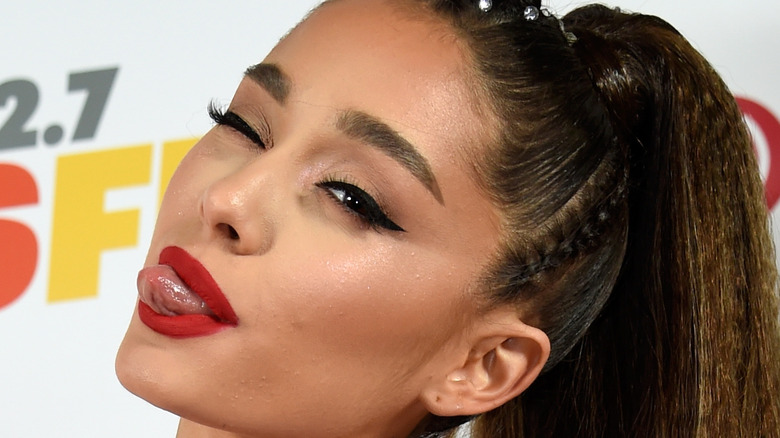 Kevin Mazur/Getty Images
"The Voice" shot to the top of everybody's must-watch list when they landed Ariana Grande as a judge. As executive producer Audrey Morrissey enthused to EW, casting Grande was a total no-brainer considering she's "a massive global superstar popular with multiple generations, but certainly the younger set." As Morrissey explained, the singer is "relevant right in this moment in a unique way." Grande also really knows her stuff, particularly from a technical standpoint. The "Positions" hitmaker is a born coach too, with Morrissey noting, "She's unbelievably talented, has knowledge to impart, and she's funny and caring." 
Clearly, Grande is a great fit for the esteemed panel, which is rounded out by Kelly Clarkson, John Legend, and Blake Shelton. Aside from the star power the diminutive pop star clearly brings, Legend and Clarkson are hoping she can stop Shelton from nabbing a record ninth win in a row. When asked what their strategy is for stopping the country star in his tracks, Legend quipped, "We hired Ariana Grande." Shelton himself, meanwhile, is welcoming Grande with open arms alongside everybody else. But that doesn't mean he completely trusts her, particularly after a past experience soured the singer-songwriter on Grande. 
Blake Shelton fell foul of Ariana Grande's pop powers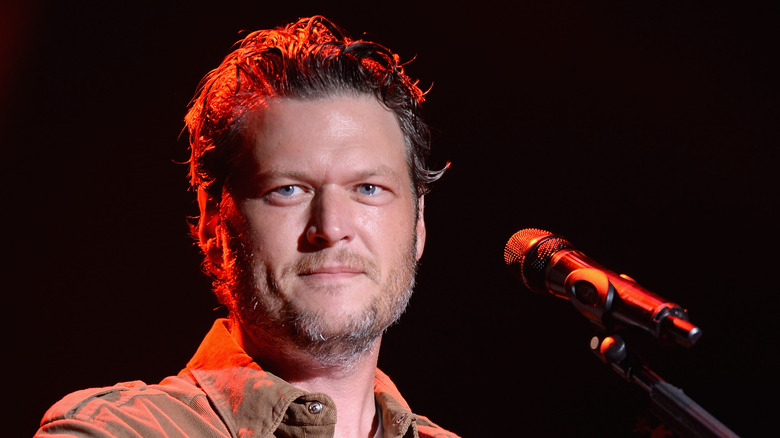 Stephen Lovekin/Getty Images
According to People, country star Blake Shelton has been engaged in a long-time competition with Ariana Grande — although she might not have known about it. During a press junket for Season 21 of "The Voice," the country star regaled interviewers with a horrifying story about how his album, "If I'm Honest," dropped on the same day as Grande's chart-topping "Dangerous Woman," knocking Shelton out of the running for the No. 1 spot. "I released the album, and I had some momentum going at that point musically," Shelton recalled, adding, "I was excited thinking that this might be my chance to have the No. 1 album in the country." However, his record label explained that, although Shelton was on track to hit No. 1 in the country charts, he had no chance at hitting No. 1 overall since "Ariana Grande has got her album." 
He told Grande emphatically, "You trashed my album!" to which Kelly Clarkson pointed out at least she's smart enough not to release something on the same day as the world-conquering singer. Although Shelton reassured Grande she could fix things between them by not stealing his thunder in future, the "Dangerous Woman" singer suggested she might do a cover of "If I'm Honest" in retaliation instead. Grande even posted a video to Instagram, replacing the infamous Regina George photo from the "Mean Girls" Burn Book with Shelton's. Clearly, this (entirely lighthearted) feud is far from over.