Melissa McCarthy Shares New Details About Meghan And Harry's Relationship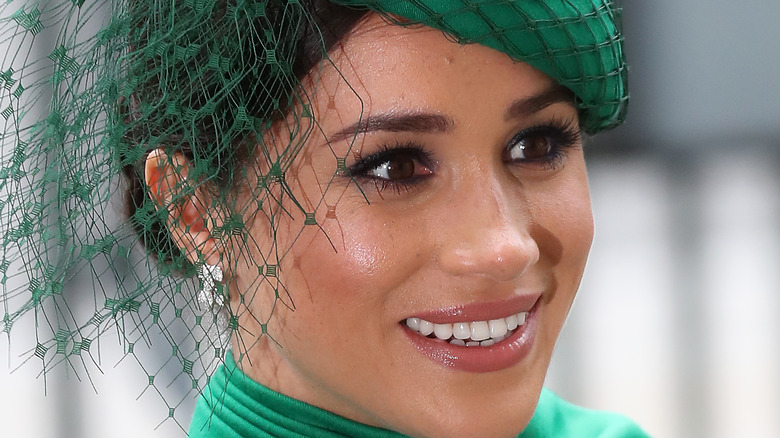 Chris Jackson/Getty Images
Hollywood stars have been some of Meghan Markle and Prince Harry's biggest supporters. The happy couple has been through a lot of hard times in the past two years especially, and it's good to reminisce on positive times to remember the joy that has made everything worthwhile. This is where Melissa McCarthy comes in.
The ex-royals famously left the British royal family and further severed their ties with the crown during their highly publicized interview with Oprah Winfrey. Still, they're trudging forward, building their own success in the United States, including the construction of their media empire, Archewell Productions.
Among their continued efforts to give back to the world is Markle's 40 x 40 campaign, which the duchess announced recently during her 40th birthday celebration. According to Town and Country Magazine, the initiative aims to help women get back into the workforce, and in Markle's birthday video was none other than McCarthy, who has since elaborated on Markle's relationship with the prince based on her time working with them.
This is how the prince left Meghan Markle in a laughing fit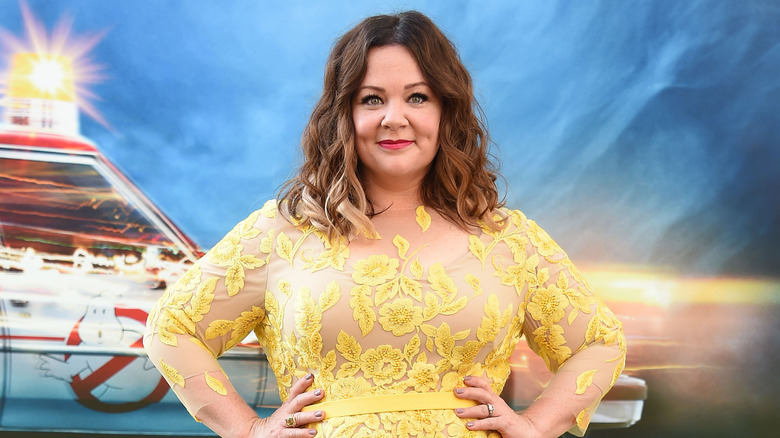 DFree/Shutterstock
Melissa McCarthy appeared on "Lorraine" on September 21, where she spilled new details about Meghan Markle and Prince Harry's relationship. According to The Daily Mail, during McCarthy's appearance in Markle's 40 x 40 campaign video, when Harry walked into the room while they were filming, Markle's face "lit up." McCarthy instantly noted the palpable love the two share and how distinctly noticeable it is.
"You know what was so cute, I could tell that he had walked in because we were talking and then she went, 'Oh hi', and her whole face lit up and I was like, 'Did Prince Harry just walk in the room?' and it was just so sweet and genuine," McCarthy explained (via The Mirror).
McCarthy then explained that it was Harry's idea for him to juggle in the campaign video. "And then he ducked his head in and was like, 'Is it weird if I juggle?' And I said 'Yes it sure is' and then I said 'What about outside the window?'" she elaborated. McCarthy then added that Harry was thinking the same thing, with her saying, "Are you weird and funny to boot?" to the prince.
This led the prince to attempting to juggle but dropping the balls, leaving the duchess laughing. McCarthy was still impressed, by their relationship if not the royal's juggling skills.