Here's Why JoJo Siwa's Run On Dancing With The Stars Has Fans Heated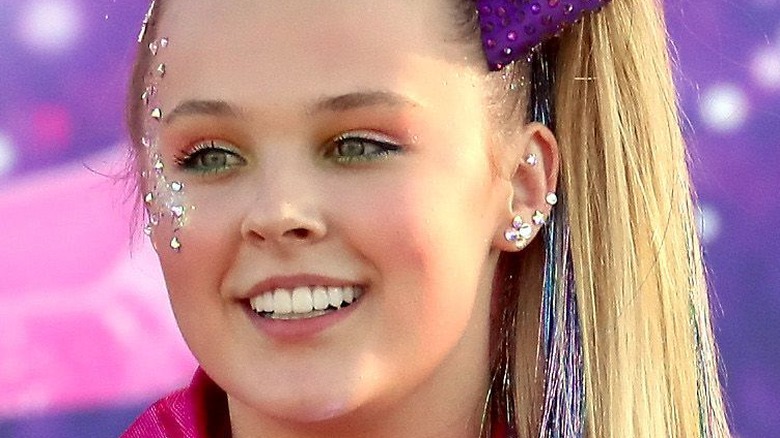 Leon Bennett/Getty Images
YouTube sensation JoJo Siwa recently made history as the first "Dancing With the Stars" contestant to dance with a pro of the same sex, Jenna Johnson. The duo showed off their best moves on the big stage while dancing the quickstep to Jet's "Are You Gonna Be My Girl" during the Season 30 premiere of the long-running competition series (via Today). After the pair's stellar performance, 18-year-old Siwa took to Instagram to share her excitement with her followers about completing her first dance with Johnson.
"You. Betta. WINK!!! That was THE BEST ever!!!!" Siwa enthusiastically wrote on Instagram after the show, adding that she couldn't ask for a better partner than Johnson. "Making history and Top score of the night was literally a dream come true for me. Chase every dream you have and believe in yourself. Know that I love you all and I am smiling so big right now because of you, we did this !!!"
While fans and fellow celebs — including Snooki, Paris Hilton, and of course, "Dance Moms" instructor Abby Lee Miller — all congratulated Siwa on her debut performance on "DWTS," some viewers had some choice words about the "JoJo's Juice" star's performance.
The real reason JoJo Siwa's run on DWTS has social media in a tizzy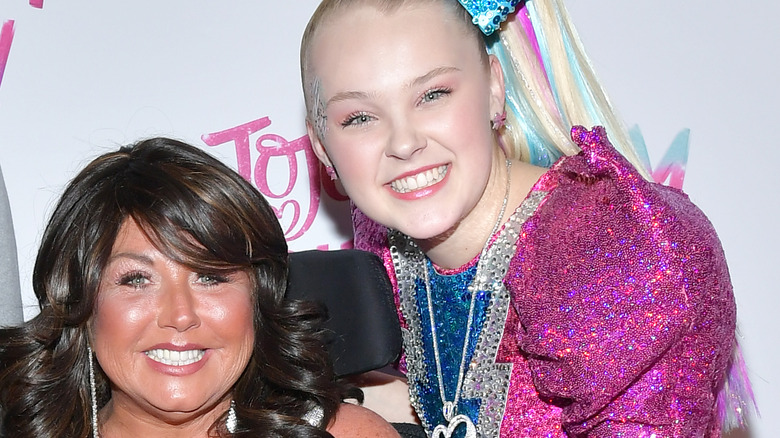 Amy Sussman/Getty Images
While anyone who watched JoJo Siwa's performance with Jenna Johnson can tell that Siwa absolutely slayed her first dance routine, it shouldn't come as that big of a surprise, considering the fact that JoJo Siwa appeared on "Abby's Ultimate Dance Competition" in 2013, then starred on "Dance Moms" for two seasons (via People).
"Jojo literally grew up a trained dancer, everyone don't stand a chance," one social media user commented on YouTube, while one unimpressed Twitter user wrote, "Jojo siwa? From dance moms? Trained by Abby Lee Miller? As a child? Still a dancer in her current career? ... Pulled the highest score of the night? Shocker." Another user echoed that sentiment, tweeting, "She may not be considered professional yet, but she's certainly highly trained. It doesn't seem like a level playing field for the other dancers."
Despite many "Dancing With the Stars" fans voicing their opinions about Siwa's past dance training, the majority of viewers were blown away by her amazing performance, and some pointed out that she's not the first contestant to have a background in dance. Most importantly, viewers loved the fact that after 29 seasons, the show finally paired a same-sex couple together.