Ariana Grande Isn't Following The Rules Of The Voice At All. Here's How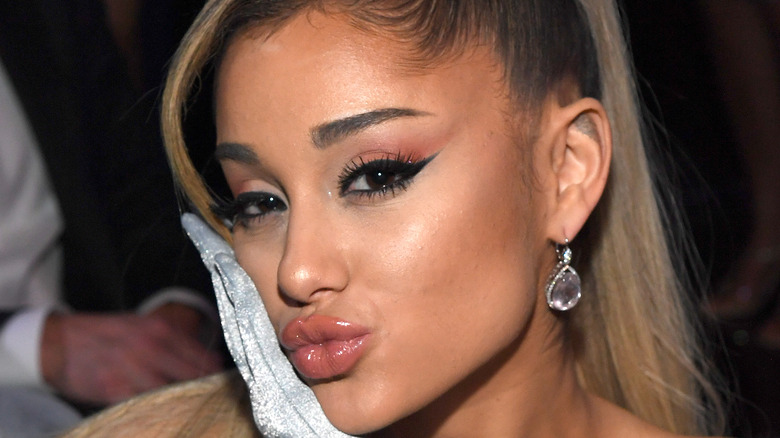 Kevin Mazur/Getty Images
Ariana Grande made headlines worldwide when she spectacularly joined the judging panel of "The Voice." The superstar singer is a major acquisition for the long-running singing show, which already boasts Kelly Clarkson, Blake Shelton, and John Legend as judges. They're all feeling the pressure, Legend joked to Entertainment Weekly, but with any luck, Grande coming aboard should prevent Shelton from nabbing a record ninth win. The "Thank U, Next" singer naturally has massive mainstream appeal, and it's likely that her time on "The Voice" will reflect as such. 
As executive producer Audrey Morrissey acknowledged, Grande is popular with all age groups, but particularly the all-important younger demographic. The iconic pop star also happens to be the highest paid judge in "The Voice's" history, with "Naughty But Nice" podcast host Rob Shuter confirming, via insider sources, that Grande is likely commanding a fee of $20 to $25 million (via Yahoo! Life). Unsurprisingly, then, the newest addition to the judging panel isn't concerned about strictly following the rules of the show. 
Ariana Grande is doing things her way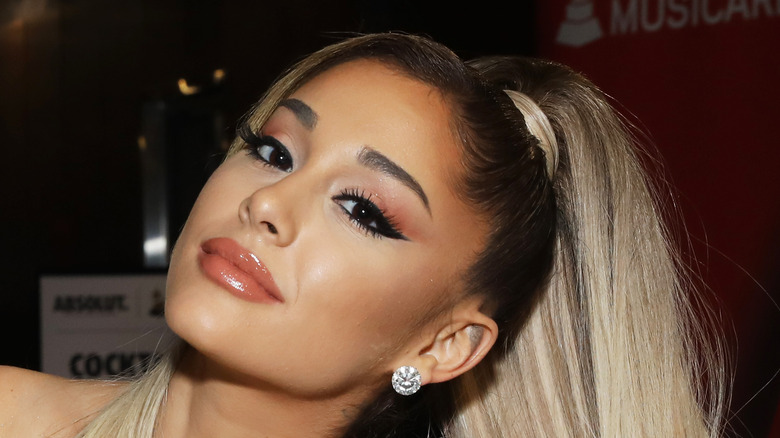 Robin Marchant/Getty Images
Unsurprisingly, Ariana Grande doesn't feel restricted by "The Voice." During an appearance on "The Kelly Clarkson Show," the iconic pop star casually revealed to her co-judge that she frequently talks to the artists on her team, which isn't actually permitted until live rounds begin. Grande quipped, "I've broken every rule in my contract. I'm like, DM-ing [my team]. They're like, 'You're not supposed to do that.' And I'm like, 'Sorry!'" Clarkson acknowledged it's tough with your first team, because you love them all so much, but she thinks Grande is going above and beyond by "sending stuff to the hotel" all the time. Grande reasoned, "I'm obsessed with my team." The pop star is thrilled to share her wisdom with burgeoning artists, describing it as "a really special experience."
Grande is also enjoying getting to know her fellow judges even if, as People reported, Blake Shelton had a long-standing — and obviously light-hearted — grudge against her for burying a record release back in the day. Clarkson, meanwhile, has emerged as her new colleague's biggest fan. During an appearance on "The Tonight Show," she gushed to host Jimmy Fallon about how hilarious Grande is. However, filming with a live studio audience has highlighted just how famous the "Positions" singer really is, with Clarkson admitting fans "lose their minds" when Grande first walks out on set. "It is literally like BTS has entered the building," she shared. "And then Blake has to follow it!"