Hailee Steinfeld Shares Her Surprisingly Simple Fitness Routine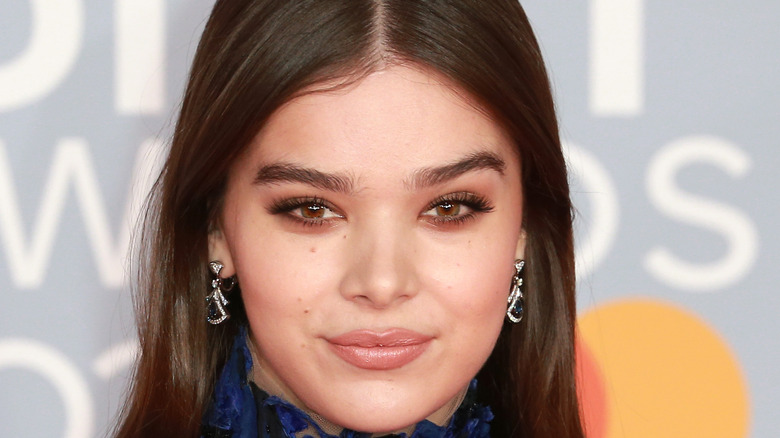 Cubankite/Shutterstock
Hailee Steinfeld appears to have avoided the dreaded child actor burnout. No offense to Lindsey Lohan or Mischa Barton, but Steinfeld continues to build her professional reputation after being nominated for an Oscar at the tender age of 14 (via Insider), and she also works as a singer and a model.
Currently, the 24-year-old is starring in her first television series, "Dickinson." And it may surprise fans of Steinfeld and the show to learn that she also serves as an executive producer on the series, which is about writer Emily Dickinson. "I was involved in decisions about casting, and design, and a whole host of conversations and discussions and questions I had never ever been concerned about as an actor," she says (per the Los Angeles Times).
Starring in and producing a show doesn't leave much time for trendy Hollywood workouts or sessions with a personal trainer. Luckily for the busy star, she gets to combine family time and workouts because her father, Pete Steinfeld, is a trainer and her workout buddy. "He knows what he has to do to get me there," she says (via Women's Health). 
But, when she's not breaking a sweat with dear old Dad, Steinfeld has a simple fitness routine.
At least one of Hailee Steinfeld's exercise routines is simple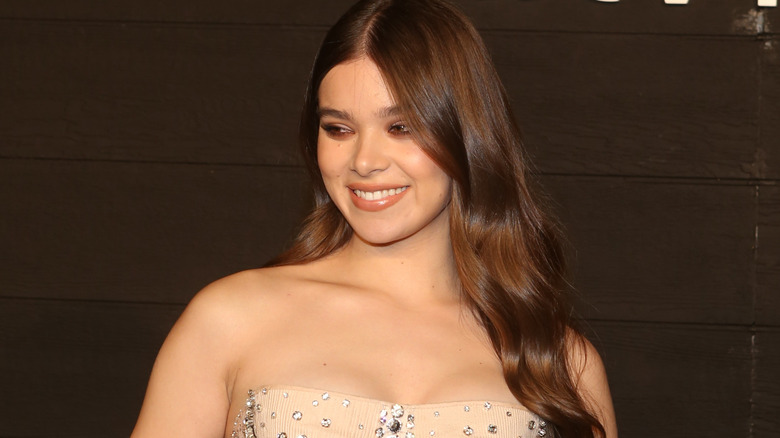 udo salters photography/Shutterstock
When it comes to working out, Hailee Steinfeld acknowledges that a little bit is better than none at all. "My number one thing, considering my crazy, crazy schedule, is that I try to devote at least 15 minutes a day to getting some sort of physical activity in," she says (via Byrdie). "Whether it's riding a bike, taking a walk, even just walking around in my backyard for 15 minutes — just something to get some fresh air and the blood pumping." 
Fifteen minutes a day sounds totally doable, right? But, in addition to this attainable workout goal, the singer and model also has another, more challenging daily fitness goal. The Oscar nominee admitted on "The Kelly Clarkson Show" that she does 3,000 sit-ups a day (via Women's Health).
Steinfeld's career is clearly on an upward trajectory. Hopefully, she can continue to find time to keep both her simple and not-so-simple workout routines as part of her daily schedule.