Of All Of Ellen DeGeneres' Blunders - This Stands Above The Rest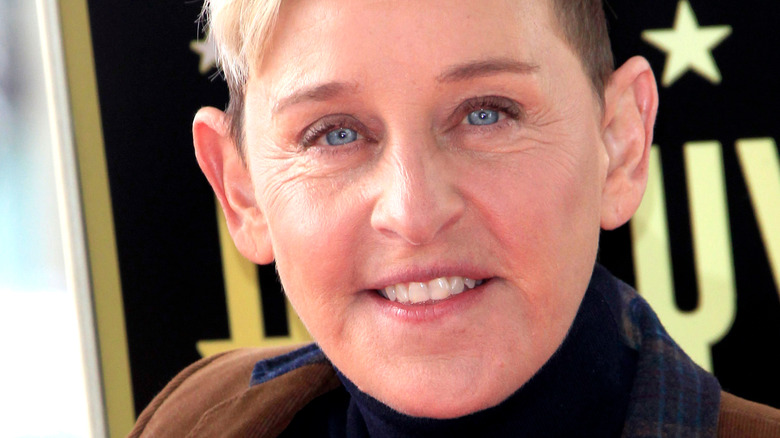 Kathy Hutchins/Shutterstock
It's safe to say that Ellen DeGeneres has had a whirlwind couple of years — and not in a good way. From allegations of a toxic workplace environment from a large number of former employees in 2020 (via BuzzFeed News) to receiving major backlash at the start of the pandemic after she compared being quarantined in her multi-million dollar mansion to "being in jail" (via CNN), the longtime talk show host as been at the center of controversy for quite some time now.
Additionally, the comedian announced that she would be ending her long-running talk show in 2022 after 19 seasons of being on the air, (not so) coincidentally after "The Ellen DeGeneres Show" couldn't shake the alleged toxic workplace claims. "When you're a creative person, you constantly need to be challenged — and as great as this show is, and as fun as it is, it's just not a challenge anymore," DeGeneres told The Hollywood Reporter in an exclusive interview in May 2021.
Aside from DeGeneres' more serious blunders, the former "Ellen Show" star has also had her fair share of headline-making mishaps that have caused quite a commotion among fans and critics across the globe — like the time "50 Shades of Grey" star Dakota Johnson appeared on a November 2019 taping of her talk show.
Ellen DeGeneres got caught lying to Dakota Johnson on television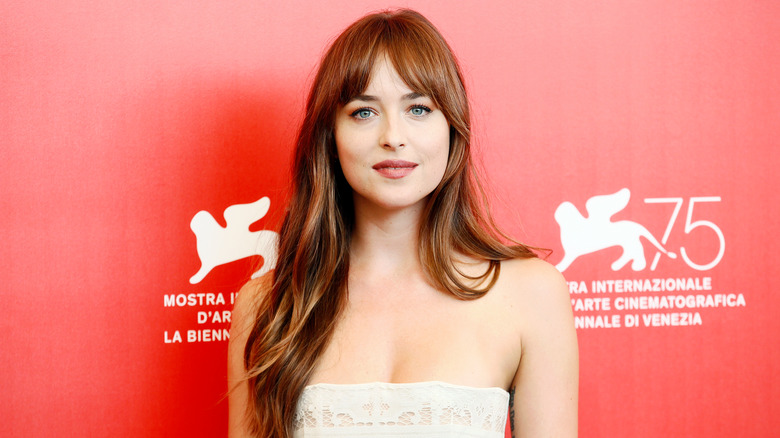 Andrea Raffin/Shutterstock
During an appearance on "The Ellen DeGeneres Show" in November 2019, Dakota Johnson set the record straight when host Ellen DeGeneres seemingly called Johnson out right off the bat, wishing her a happy belated birthday and then asking how her party was, sarcastically adding, "I wasn't invited" (via YouTube).
"Actually, that's not the truth, Ellen. You were invited," Johnson responded immediately, going into detail about how everything actually went down. "Last time I was on the show, last year, you gave me a bunch of s*** about not inviting you. But I didn't know that you even wanted to be invited." After DeGeneres rhetorically asked the "50 Shades of Grey" star "who wouldn't want to be invited to a party," Johnson fired back at the talk show host, telling DeGeneres, "Well, I didn't even know you liked me."
After DeGeneres assured Johnson that she did, in fact, like her, the "How to Be Single" star didn't let the talk show host's quip at the beginning of the taping slide, telling her, "But I did invite you, and you didn't come."
Ellen DeGeneres' lies to Dakota Johnson kept coming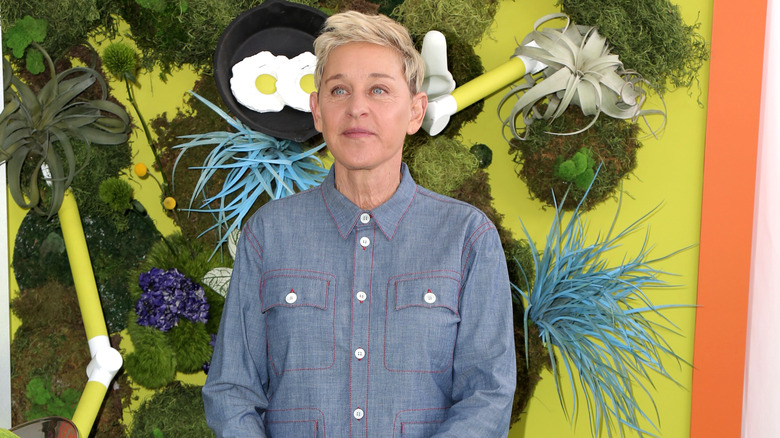 Kathy Hutchins/Shutterstock
As the painful interview went on, Ellen DeGeneres kept questioning Dakota Johnson about whether or not she actually invited her to her 30th birthday party, asking her multiple times and finally saying, "Are you sure? How do you know? I don't think so" (via YouTube). Johnson then replied that the talk show host can "ask everybody" as she pointed around the crew, adding, "Ask Jonathan, your producer."
Multiple producers and crew members confirmed off-camera that DeGeneres had been invited to Johnson's party, but instead of apologizing and owning up to her mistake, DeGeneres brushed it off by asking her producers why she didn't go, to which they replied she was out of town. "Oh yeah, I had that thing," DeGeneres said, adding, "It was probably in Malibu. That's too far for me to go."
The now-infamous clip had fans in an absolute tizzy, with one Twitter user writing, "So uncomfortable. Why would Ellen have her on the show if she didn't like her tho?" while another, who had much harsher words for DeGeneres, tweeted, "She should have at least sent a gift! How rude of Ellen! Is that around the time she's seen partying it up with George W. Bush at a baseball game? BOOM!!!! Another reason why I now dislike Ellen. She could take the time to be civil to W but not to Dakota Johnson! What gives Ellen?"