Christina Hendricks Shares Her Secret To A More Fulfilling Life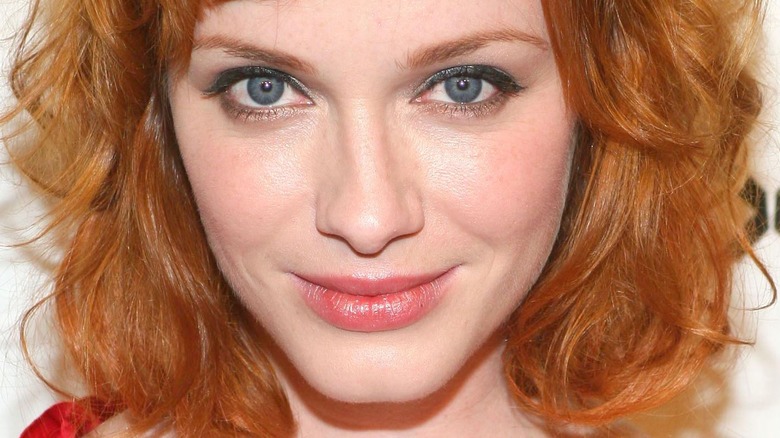 Everett Collection/Shutterstock
Christina Hendricks has enjoyed a long career in Hollywood. According to her IMDb, Hendricks has starred in over 65 productions, including "Toy Story 4," "American Woman," and "The Neon Demon." However, she's perhaps best known for her portrayal of Joan Hallway on the hit drama series "Mad Men." She won two Critics Choice Television Awards for this part and six Emmy nominations. The 46-year-old most recently starred in the hit NBC series "Good Girls," in which she played housewife-turned-criminal Beth Boland. The comedy drama has been a source of great joy for many viewers.
When rumblings surfaced that NBC planned to cancel the show, fans fought hard to keep it on the air (via Express). Unfortunately, "Good Girls" officially ended in the summer of 2021. Luckily, Hendricks continues to use her celebrity to spread joy in the world. In an interview with Health, she revealed her secret to living a fulfilling life.
Christina Hendricks believes helping others is the key to helping ourselves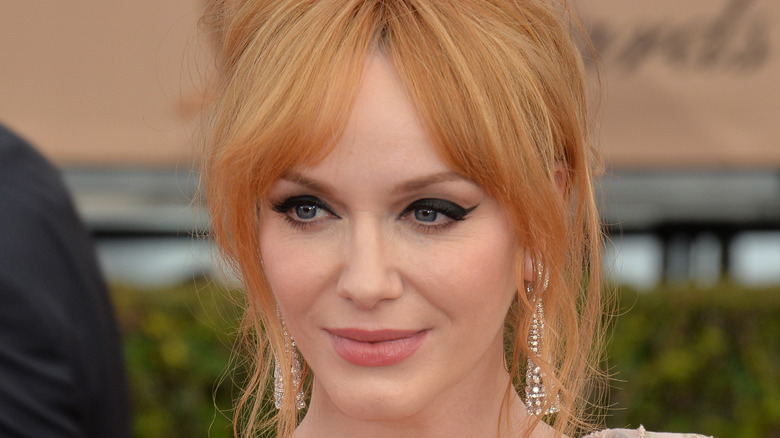 Featureflash Photo Agency/Shutterstock
As part of Health's "My Mantra" series, Hendricks shared her secret to happiness. The actress's mantra, "what is the bigger picture?" developed when she was moving around a lot. For Hendricks, the question means seeing past her own problems and achieving happiness through helping others find joy. She explained, "Everyone is in a scenario for their own specific needs. If everyone's needs are being met, there could be a much more creative and joyous experience." While Hendricks notes that opening yourself up to others can be scary, the "Mad Men" star promises that it can be worth it.
Hendricks continued, "As long as we're all making sure we take care of one another and that we're kind and loving to one another, you'll find that at the end of the day you're more proud of your decisions and the contribution that you've made throughout your life." This way of living can attract an abundance of happiness. Hendricks concluded, "It draws people to you at the end of the day. If you can reciprocate with one another, it always seems to make me much more happy."