Meet Derryl Trujillo, The Former LuLaRoe Employee From LuLaRich
He can never listen to Kelly Clarkson again. This was among the revelations we learned about Derryl Trujillo, who worked in the customer service department of the disgraced leggings company, LuLaRoe, in the Amazon documentary about the MLM business, "LuLaRich." The young professional stole the show if you ask many viewers, with Showbiz Cheat Sheet contending Trujillo emerged as the star of the four-part series chronicling the rise and fall of LuLaRoe.
Twitter fell in love with Trujillo's no-nonsense commentary about LuLaRoe's founders, Mark and DeAnne Stidham, and the company's shady business dealings immediately, with one person tweeting, "If you haven't watched #LuLaRich, this guy needs to be famous." "What an icon," enthused another fan of the instant star.
So what exactly did Trujillo say on the documentary that endeared him to so many viewers? First, let's meet him. Trujillo is a self-proclaimed "NCIS" fan and aspiring golfer who also works as a writer, according to his Twitter bio. He worked at the LuLaRoe home office for almost two years in 2016 and 2017, per Cheat Sheet.
Why Derryl Trujillo really hates LuLaRoe and Kelly Clarkson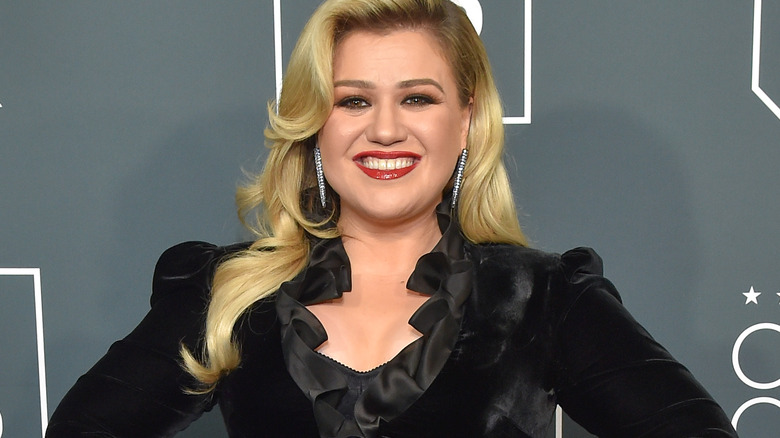 DFree/Shutterstock
The documentary star started out with a ton of enthusiasm for his job, but would ultimately become disenchanted with the company after multiple complaints from individual retailers selling the leggings started rolling in.
In "LuLaRich," Trujillo is the voice of reason alternating with contempt for the Stidhams and their many family members who worked at the home office, saying none of them "had a clue how to run a company" (Showbiz Cheat Sheet).
Ultimately, a reversal of LuLaRoe's leggings buy-back policy forced Trujillo to see the light and leave the company, and yes, he still has ill will toward its founders, whom he sees as corrupt. As he told Vanity Fair, "Hopefully, the retailers will see the light and start to exit." 
He added his hope is that "it just becomes untenable for Mark and DeAnne to continue to operate LuLaRoe, and they're forced to file bankruptcy. Or they are too stubborn and stupid, and the repo men come and take everything, and the feds arrest them. All I want is justice for the retailers."
And since Clarkson performed at one of LuLaRoe's conventions, his boycott of the singer, whom he previously loved, continues.