The Real Reason Cheryl Burke Won't Be On DWTS For A While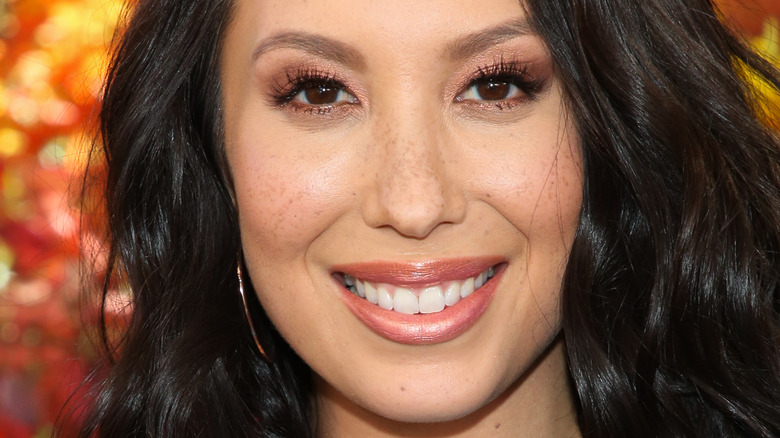 Paul Archuleta/Getty Images
Just a week after "Dancing With the Stars" pro Cheryl Burke opened up about her trepidation to compete on the show sober, the 37-year-old is sharing that she actually won't be on set for a while (via E! Online). Sadly, the star took to her Instagram to share that she, like so many Americans, has tested positive for Covid-19 (via People).
As a caption to a video recorded from her car Sunday, Burke said, "Have some difficult news to share..." She notes she was run down and wanted to get tested for the virus (via Fox News). Later, Burke shared with her 636,000 followers, "The PCR test came back, and it came back positive."
But it isn't for her own health that the dancer, who is partnered with Peloton instructor Cody Rigsby, says she is most concerned, admitting in the video, "I feel so bad for Cody. I feel like I'm letting him down." Burke also notes, "And it's so overwhelming because it's Sunday, and the show's tomorrow."
Cheryl Burke got Covid-19 despite being fully vaccinated
In the Instagram video in which Cheryl Burke told the world she has tested positive for Covid-19, despite being fully vaccinated with Moderna, the star also shared a PSA for her fans. "I just hope I didn't spread it. For those of you who don't think COVID is a real thing, it's f*****g real, dude."
Burke adds she will quarantine at home for 10 days, and plans to be in bed, adding, "I can't believe this happened." Meanwhile, it's unclear when she was last with Rigsby or on the "DWTS" set.
For its part, the show has not yet addressed Burke's positive results, and it's not known if Rigsby will dance with another partner while Burke quarantines (via NBC News).
Meanwhile, Burke joins a list of celebrities who have recently tested positive for Covid, despite being fully vaccinated, including HGTV's Tarek El Moussa, Hilary Duff, and Melissa Joan Hart.