Piers Morgan Just Labeled Meghan And Harry As Hypocrites. Here's Why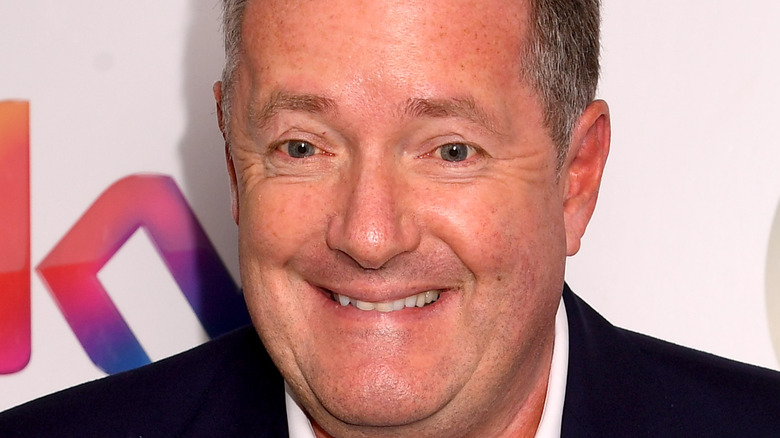 Dave J Hogan/Getty Images
Prince Harry and Meghan Markle were just in New York, making their mark as social justice warriors during a visit to UN headquarters where, according to Sky News, they even met with Deputy Secretary-General Amina Mohammed to discuss "how to engage on issues we care about deeply," as she put it. 
The royal defectors and Mohammed chatted about vaccine equality and climate change, among many other things. "It was a lovely meeting," Meghan said. Their discussion came ahead of the Global Citizen concert in Central Park, which was organized to spread awareness about climate action and, in particular, to encourage wealthier nations to share life-saving COVID-19 vaccines.
Harper's Bazaar notes that the couple's speech at the event focused mainly on global vaccine equity. They described access to the shots as "basic human rights." As Meghan, dressed in a stunning white Valentino shift dress, explained emphatically, "Every single person on this planet has a fundamental right to get this vaccine. That's the point. But that's not happening. And while in this country and many others you can go almost anywhere and get vaccinated, billions of people around the world cannot." 
Harry, sporting a chic suit, explained that the wealthiest pharmaceutical companies in the world are hoarding vaccine recipes rather than making them available to those who are desperately in need. 
However, despite Harry and Meghan's best intentions, Piers Morgan, of course, has an issue with the couple's stance.
Piers Morgan pointed out that Meghan and Harry enjoy the finer things in life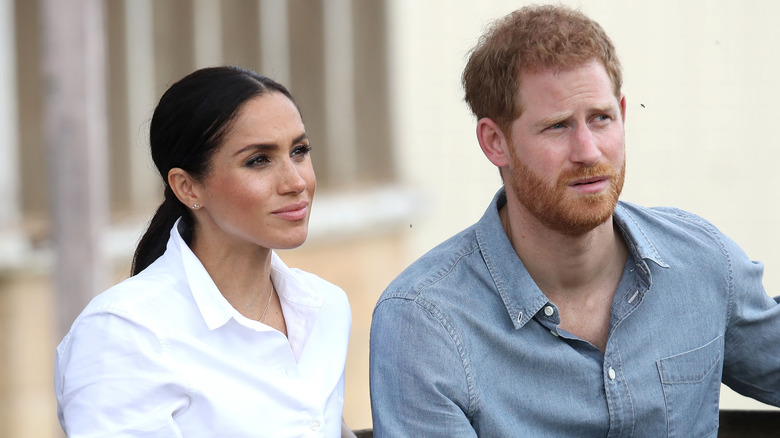 Chris Jackson/Getty Images
In a new column for the Daily Mail, British pundit Piers Morgan railed against Prince Harry and Meghan Markle for being so hypocritical that it apparently makes him feel physically ill. As far as Morgan is concerned, the Sussexes shouldn't be making any public appearances since they defected from the royal family in a bid for more privacy, he said.
"As with everything in Meghan and Harry's ludicrous world, they love to preach one thing and do the exact opposite," he said, describing the New York trip as having "set a new low bar for hypocrisy." He railed against the couple for lecturing pharmaceutical firms over vaccine inequity because, as Morgan reasoned, they're too rich to be throwing stones. Moreover, despite leaving the monarchy, Meghan and Harry continue to profit off their royal titles, he argued. 
Morgan even compared them to the Kardashians as "people with no discernible talent other than for pimping themselves out to the highest bidders and a craven desire to air their dirty family linen in public for financial gain." However, the Sussexes are allegedly worse in his opinion because they're acting like do-gooders. 
Morgan pointed to their use of a private plane, to fly from New York back home to California, as a prime example of their hypocrisy since climate change is one of the core tenets of their platform. Likewise, Meghan's designer wardrobe was also trotted out as an example of her hypocrisy, particularly as the duchess was visiting low-income areas at the time.