Cameron Diaz Reveals The Real Reason She's Not Attracted To Her Husband's Twin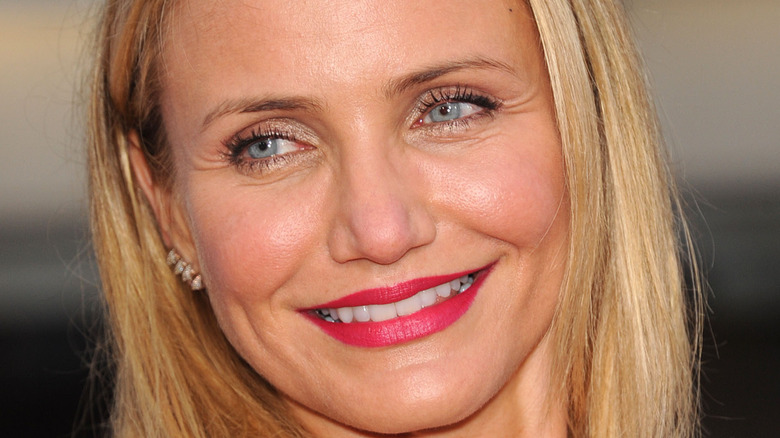 DFree/Shutterstock
Over the years actress, Cameron Diaz has dated many A-list celebrities, including Jared Leto, Justin Timberlake, and Alex Rodriguez (via The Things). While Diaz has enjoyed many long-term relationships, the "Charlie's Angels" star was convinced she wouldn't get married after she turned 40. In 2016, when Harper's Bazaar asked her to name something new she recently tried, she replied, "I got married last year. That was the biggest thing I've done in my 40s, and it opened me up in different ways. It's pretty awesome. I didn't think it was something I'd do, and I don't know if I'd have done it if I hadn't met my husband. It was a surprise."
The starlet tied the knot with musician Benji Madden after they met through the "Good Charlotte" guitarist's sister-in-law Nicole Richie (via Us Magazine). Though the pair likes to keep their relationship private, Diaz recently opened up about a question that has long plagued her marriage (via People).
Cameron Diaz only has eyes for Benji Madden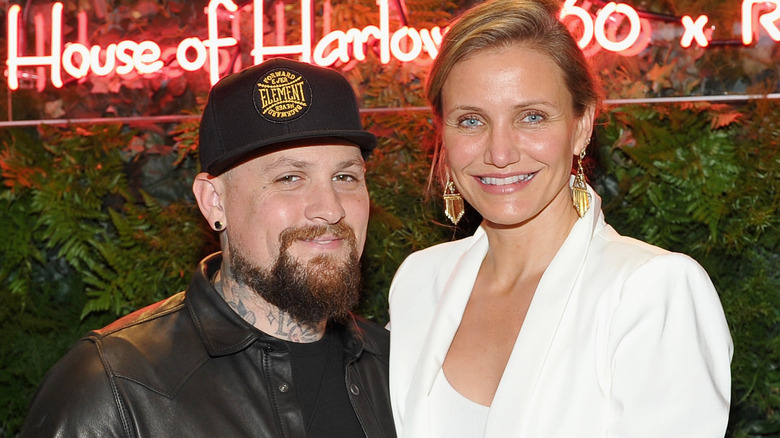 Donato Sardella/Getty Images
On an episode of the "Anna Faris is Unqualified" podcast, Cameron Diaz finally explained exactly how she met her husband Benji Madden (via People). She shared that she met Madden through his sister-in-law Nicole Richie, who is married to Madden's twin brother Joel. Diaz said, "I met mine through my now sister-in-law and brother-in-law, I met them first and then they didn't set us up but we were in the same room because of them, and then we found each other. I was like, 'How come I didn't see him before?'" Despite knowing Madden's identical twin before she met him, Diaz still found herself immediately attracted to her now-husband.
She explained, "They're not the same, they're so different. Even though they're twins, they're very, very different obviously." Reflecting on their first interaction she said, "I saw him walking towards me and I was like, 'Huh, he's hot, I haven't seen him before.' But then when I saw him, like who he was, that's what made me really be like, 'Oh you, you're special, you're the guy, you're the hidden gem in my life."