Zac Efron Shares His Secret To Getting Really Good Looking Hair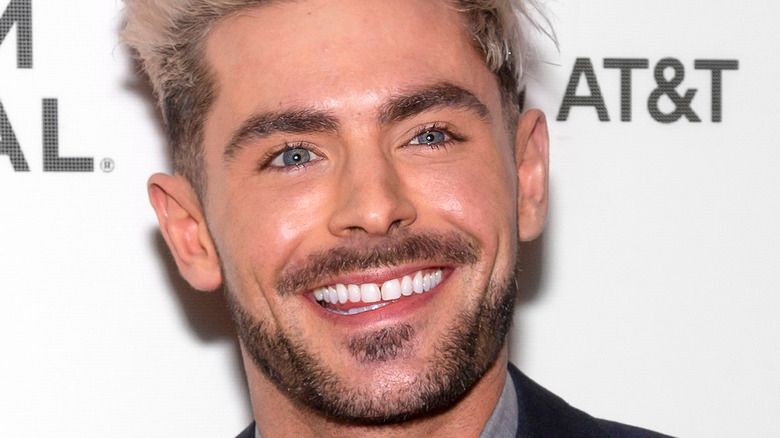 Ovidiu Hrubaru/Shutterstock
Aside from his impeccable acting skills, Zac Efron is also known for his beautiful hair. From a beach blonde to a retro 2000s shaggy look, Efron can rock almost any hairstyle.
But how can one man have such good hair? Of course, there's genetics, but that can't just be it, right? You'd think he'd have a to-die-for grooming routine, but surprise, surprise, the "The High School Musical" actor only has one simple rule for maintaining his hair. "If you really want your hair to look good, just don't wash it for a day. That's my secret," he said (via StyleCaster).
This secret also applies to other areas, including his facial hair, as Teen Vogue reported. Though he does shave his beard and mustache regularly, he doesn't commit to "upkeep" for his facial hair. He simply goes with the flow. "I learned that from a really cool barber I know, how to do a proper shave, that helps my skin a lot," Efron told the publication in 2018. "And then also sometimes I love to let it all go out the window and take a break from grooming for the entire week. I kind of just relax with it all. I don't really care as much anymore."
Zac Efron says a healthy lifestyle keeps him youthful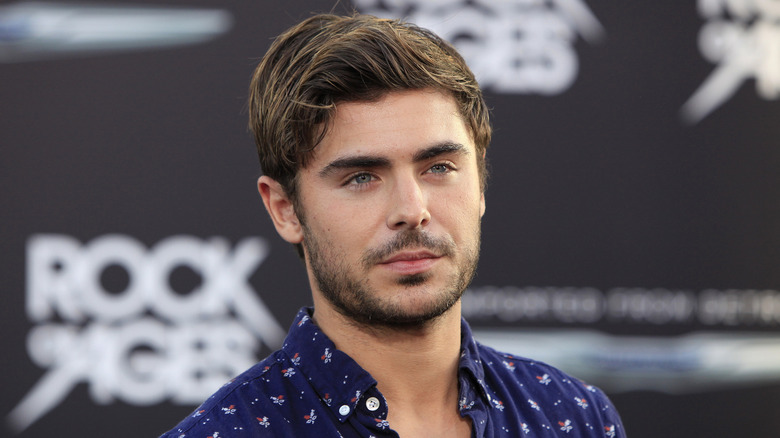 Joe Seer/Shutterstock
We all know that what we eat and do to our bodies has a long-term effect. So, it's no surprise that Efron's skin clears up when he properly shaves his facial hair.
It's also no joke that the actor's dark circles (his words, not ours) begin to clear up after he prioritizes sleeping eight hours (via Teen Vogue). Thus, his answer to staying youthful with a full head of hair and a ribbed and toned body? A healthy lifestyle.
"Just like everyone else, I wake up, look in the mirror, and I see the imperfections and the bags under my eyes, and think, 'Oh, man, is this really the best I've ever looked? I'm getting older? What the heck?,'" he said to Teen Vogue. "There are other lifestyle changes — I've been experimenting with eating purely vegan. That's completely changed the way that my body works, and the way that I metabolize food, the way it turns into energy, the way that I sleep."
But a vegan diet isn't the thing that keeps this actor in tip-top shape. He also credited a healthy balance between exercise and proper eating habits as his No.1 rule for staying in shape, per a 2020 report by Men's Health.