The Truth About WenEver, Ming-Na Wen's Fountain Of Youth Lifestyle Brand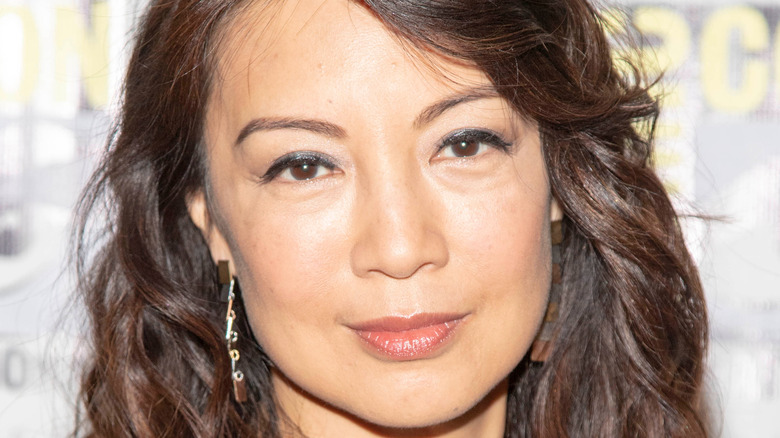 Eugene Powers/Shutterstock
If you're going to discuss hardworking, inspiring women in Hollywood, you can't skip over Ming-Na Wen. The original voice of Mulan in Disney's titular animated film, Wen has become a favorite in many fandoms. In the world of Marvel, she's Melinda May in "Agents of S.H.I.E.L.D." and, in the "Star Wars" realm, she's Fennec Shand in "The Mandalorian" (via IMDb). 
She has a loyal following because her strong female roles are rooted in such strong media franchises, which are interestingly owned by Disney. She's both a badass and a Disney princess, and, as such, she has to stay healthy to carry on her legacy.
In an effort to stay connected to her fans, Wen launched WenEver, a lifestyle brand featuring the routines that keep the 57-year-old actor (as of this writing) happy and healthy. This isn't the first time she's opened up about the things she loves, either. Wen previously shared her favorite beauty product (individual false lashes), and, through WenEver, we know her preferred workout (squats for the win). 
WenEver, too, is giving us even more insight into the life of Ming-Na Wen.
WenEver actually started as a book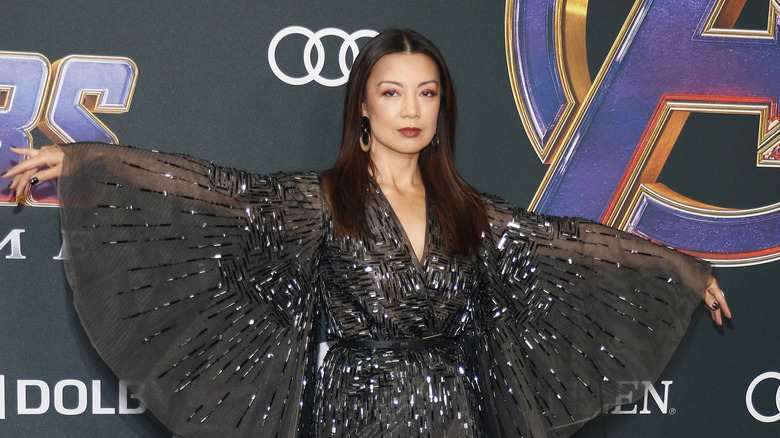 Tinseltown/Shutterstock
The clever name WenEver has been teased by Ming-Na Wen for several years. The Marvel star wrote on Twitter in 2015 that she was writing a book, adding, "#WenEver will be out next year." Moreover, the Marvel news site The Marvel Report stated that the book would center on how to create a healthy lifestyle, including recipes and other tips and tricks on how to best live a centered life. However, this book doesn't appear to have ever been published. 
Now, the name WenEver has been repurposed by Wen as a lifestyle brand. The goal? To connect with fans on a more intimate level.
Through WenEver, Wen shares inspirational messages, workout tips, beauty content, recipes, healthy food recommendations, and more (via Ming-Na Wen University). Wen is trying to create a community because she knows that she's part of several existing fandoms as well as being a leading Asian-American voice in Hollywood. WenEver is a platform for her voice to be heard louder than ever, and it's working.
This is the range of topics Ming-Na Wen discusses on her WenEver website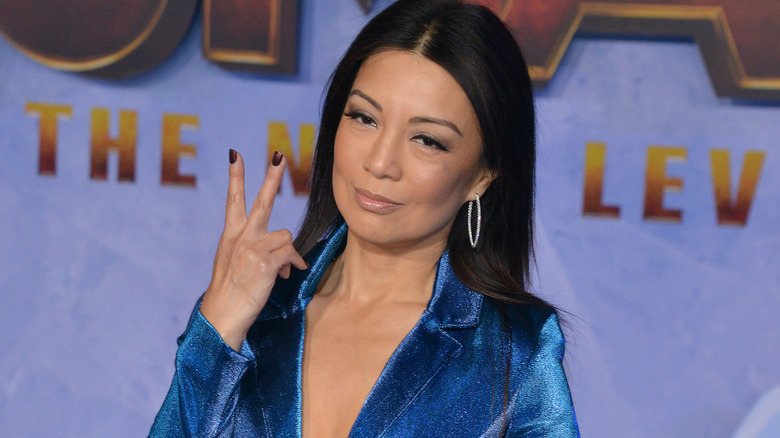 Tsuni-USA/Shutterstock
Because Ming-Na Wen wants to create a strong sense of community — and her efforts have been effective — the "Mandalorian" star has been able to help fans across the world feel less alone during the COVID-19 pandemic. According to Ming-Na Wen University, Wen posted pandemic-related content, such as giving herself a quarantine haircut. Knowing that everyone is going through a similar struggle is helpful for people, which makes Wen's posts even more powerful.
WenEver is ultimately about living a life that will fulfill you. According to WenEver's official site, the brand "mixes Eastern and Western philosophies to offer health choices based on a combination of these two worlds." She then adds, "I believe I have found my own version of the Fountain of Youth! It can be yours too!" 
In addition to her video posts, as documented by Ming-Na Wen University, Wen offers her insights through articles. So far, they include discussions of getting the right amount of sleep, learning how to balance your workout routine with your daily life, and why culturally rich films like "Crazy Rich Asians" are so important, among others.
If you haven't yet, give WenEver's website a look. Wen is inspiring, and her wisdom runs deep.