Why Donald Trump Jr. Tweeted About Dog The Bounty Hunter's Manhunt For Brian Laundrie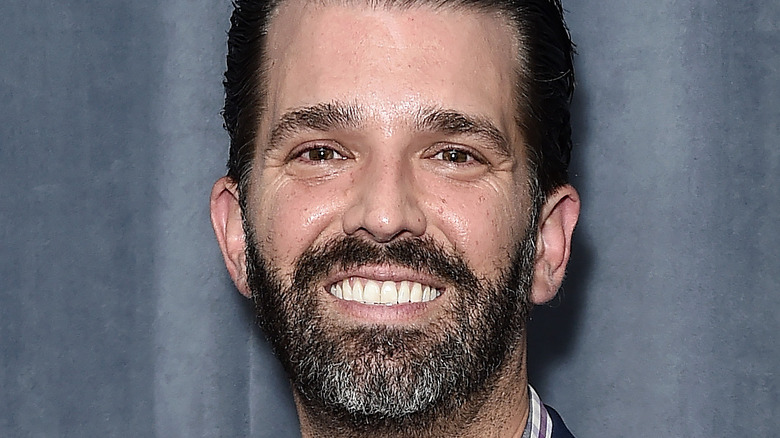 Steven Ferdman/Getty Images
It's unlikely anyone had "Dog the Bounty Hunter joins search for Brian Laundrie" on their bingo cards, but that's exactly what happened. Dog, real name Duane Chapman, announced he was offering his services to the ongoing manhunt for Laundrie, fiancé of deceased travel influencer Gabby Petito, last week, with People noting the reality star even showed up at the Florida home of Laundrie's parents. He later explained to Fox News, "The reason I went ... is I carry a reputation with me." If you're wondering what exactly that reputation is, Chapman clarified, "He gives you a second chance. He's gonna get you, but he gives you a second chance." According to Chapman, he decided to start searching for the missing man after receiving multiple requests from the public. 
He reasoned, "This is what I do for a living, for 45 years." To be fair to the eccentric reality star, Chapman was instrumental in capturing convicted rapist Andrew Luster back in 2003. He claimed to have nabbed around 10,000 fugitives total over the course of his illustrious career (via The New York Times). Laundrie has been missing since September 17, 2021, with Petito's body discovered on September 21, 2021. He's a major suspect in her disappearance, and may even have used Petito's debit card after her death. Funnily enough, although the involvement of Dog the Bounty Hunter in this ongoing case may strike many as odd, he's got at least one supporter in Donald Trump Jr.
Don Jr. has more confidence in Dog's manhunt then he does the FBI's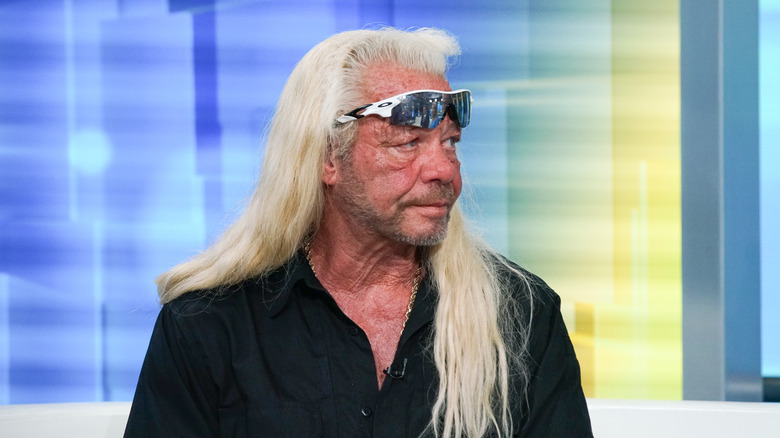 Bennett Raglin/Getty Images
In response to the news that Duane "Dog the Bounty Hunter" Chapman was joining the search for missing fugitive Brian Laundrie, Donald Trump Jr. took to Twitter to let everybody know, "I have much more faith in Dog The Bounty Hunter finding this scumbag than the FBI." As Newsweek noted, Don Jr.'s lack of confidence in the bureau might have something to do with the fact they very publicly investigated his father, former president Donald Trump, throughout his White House tenure. Likewise, Don Jr. wasn't too impressed when, immediately prior to the 2020 election, the FBI was apparently taking its time investigating a purportedly incriminating laptop allegedly belonging to Hunter Biden, son of soon-to-be President Joe Biden. 
Don Jr.'s support came alongside that of alt-right commentator Jack Posobiec, who gleefully expressed a desire to see the bureau humiliated by Dog inevitably locating Laundrie. Posobiec tweeted, "When Dog the Bounty Hunter finds Brian Laundrie before the FBI does will people see how much of a joke the national security agencies are?" He enthusiastically added, "Go Dog!" Although Chapman claims to have received multiple helpful tips since joining the search, there are major concerns that he might be slowing down, or even hindering, the overall investigation by getting involved. The parents of victim Gabby Petito, meanwhile, remain confident the FBI will find Laundrie and solve the case accordingly.